Sacha Baron Cohen is preparing to make his way back to our screen, with his own unique take on the espionage genre - set in Grimsby, naturally - and we have some exclusive images from the new film.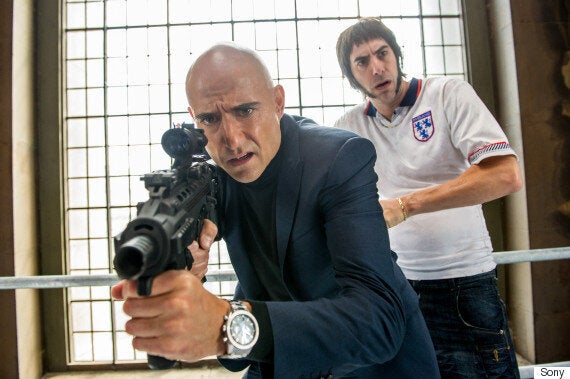 Mark Strong co-stars with Sacha Baron Cohen in 'Grimsby'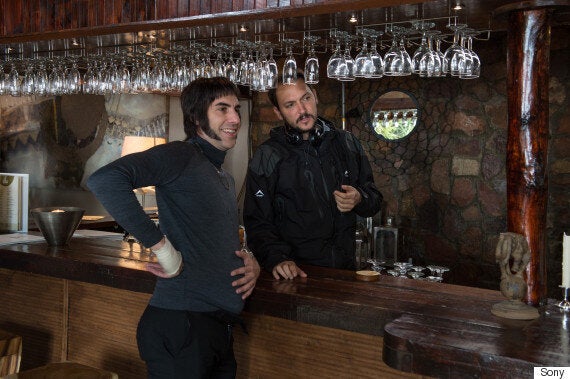 Sacha Baron Cohen relaxes between takes on 'Grimsby'
In the faction-comedy 'Grimsby', when Sebastian Graves (Mark Strong), a deadly MI6 agent, takes on a mission to prevent a massive global terror attack, he must unfortunately reunite with his long-lost brother Nobby (Sacha Baron Cohen), a sweet but dimwitted English football hooligan… proving that behind every great spy is an embarrassing sibling.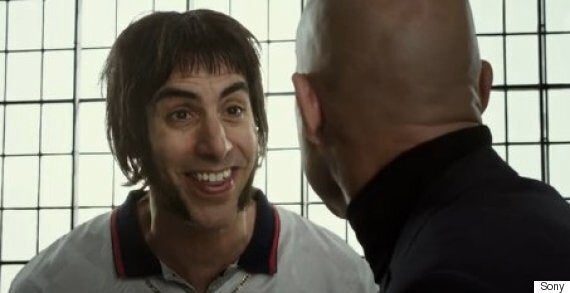 Sacha Baron Cohen is back as Nobby, just your run-of-the-mill Northern football hooligan turned super agent
Sacha, who previously brought us Kazahstani tourist 'Borat', fashion guru Bruno and benevolent dictator Admiral General Aladeen, plays a superspy from Grimsby, aka Nobby, a man who has everything such a person could want - 11 children and the most gorgeous girlfriend in the northeast of England (Rebel Wilson).
There's only one thing missing: his little brother, Sebastian, for whom Nobby has been searching for 28 years, after they were separated as kids. Nobby sets off to reunite with Sebastian, unaware that not only is his brother MI6's deadliest assassin, he's just uncovered plans for an imminent global terrorist attack. On the run and wrongfully accused, Sebastian realises that if he is going to save the world, he will need the help of its biggest idiot.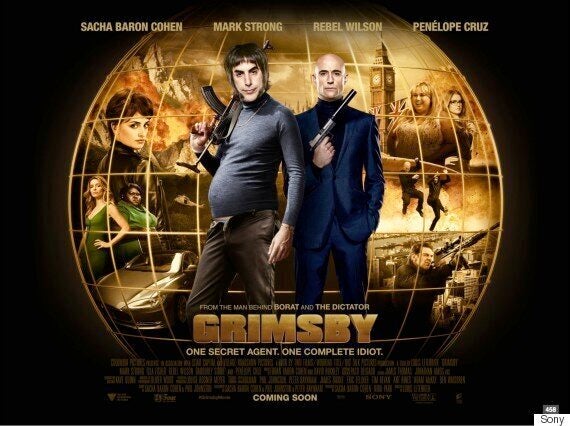 The film will be in UK cinemas from February 2016, and keen-eyed Grimsby residents will no doubt be checking that their Lincolnshire town is depicted in a favourable light. Sacha Baron Cohen infamously ran into trouble with Kazahstanis following his depiction of their native 'Borat' in his hit comedy of 2006, when he was threatened with legal action by the country's unhappy government.
Grimsby was previously the location for the 2014 documentary series 'Skint', following the long term effects on a town and its inhabitants of long-term unemployment.
However, Grimsby locals may enjoy the attention. After all, the Kazahstani government later withdrew their complaints, recognising that the press coverage around the controversial character was helpful for their country.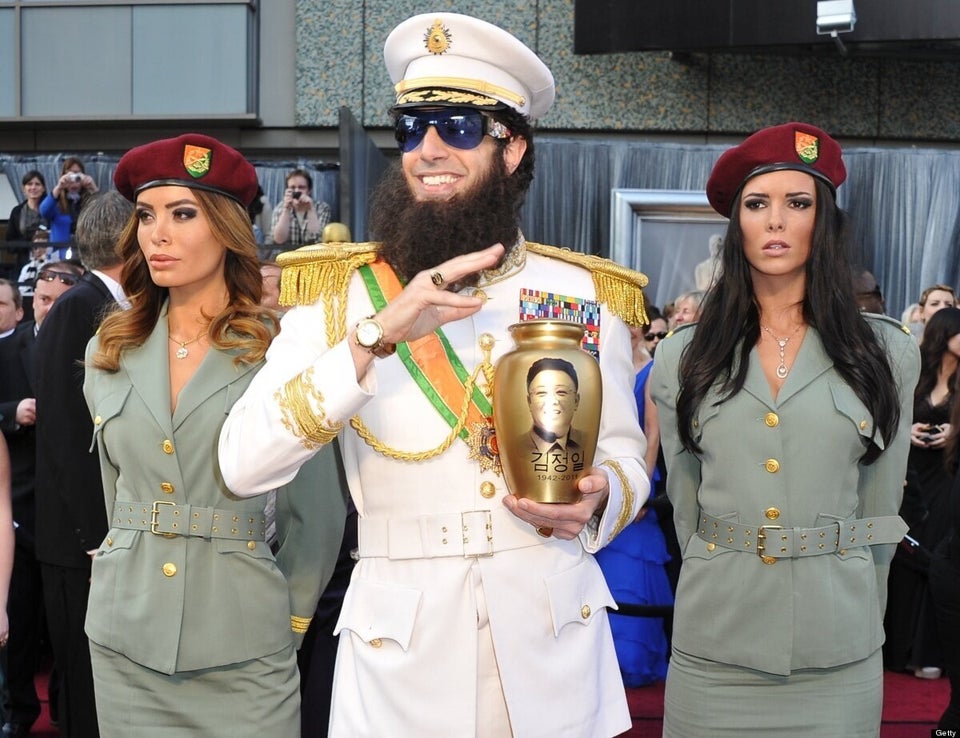 Sacha Baron Cohen, a.k.a. The Dictator, At The 2012 Oscars
Popular in the Community