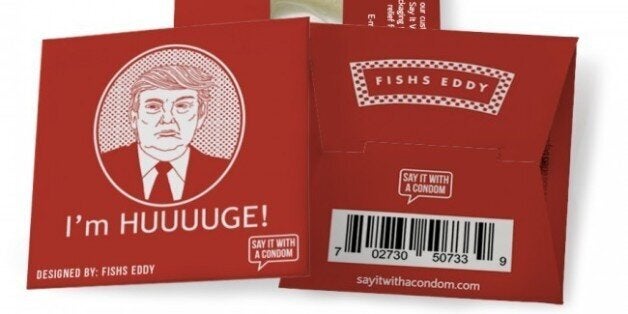 Someone has actually created condom packaging featuring Donald Trump's face, presumably for the sole purpose of using his catchphrase "HUUUUUUGE".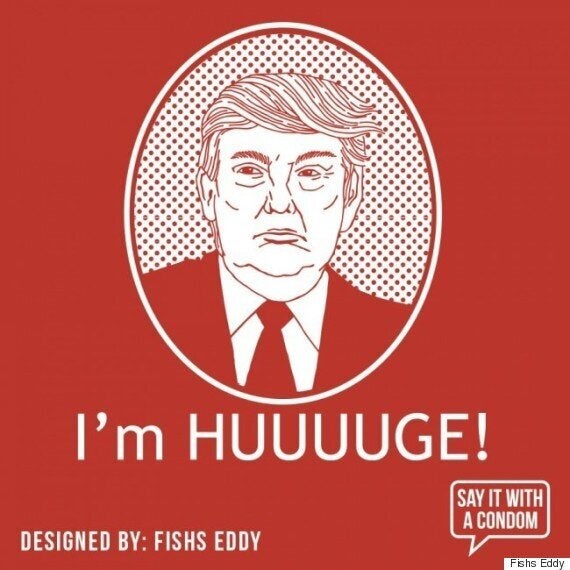 Homewares brand Fishs Eddy have teamed up with SayItWithACondom.com to create this truly unnecessary product, which you can buy for just under $3 each.
According to the product listing, these condoms are "built like a wall to keep out STD's and unwanted pregnancies" and will "help you negotiate rounding the bases and scoring safely".
We're not sure about everyone else, but the sight of Trump's face doesn't exactly get us riled up.
Popular in the Community