It is 2015 and some people still don't understand how the Internet works.
When we say people, we mean Donald Trump. At a campaign rally in South Carolina, he called on Bill Gates and others who "really understand what's happening" to presumably address the threat of terrorism.
"We're losing a lot of people because of the Internet," Trump said.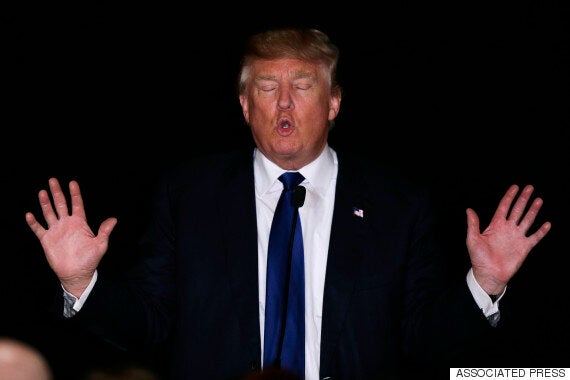 "We have to see Bill Gates and a lot of different people that really understand what's happening.
"We have to talk to them about, maybe in certain areas, closing that Internet up in some ways. Somebody will say, 'Oh freedom of speech, freedom of speech.' These are foolish people."
His rant inspired a few pitiful claps from the audience, who were probably just as confused as us by what his comments meant.
Freedom House, a U.S. NGO focusing on human rights, compared the Republican's plans to policies enacted by authoritarian governments.
Executive vice president, Daniel Calingaert told the Daily Beast:
"What he is calling for is what authoritarian governments like China and Iran and Saudi Arabia do. It is not feasible.
"Even those governments don't rely on tech alone to close off the Internet. They abuse laws to pressure ISPs, web hosts, and individuals to take down websites and comments."
Related