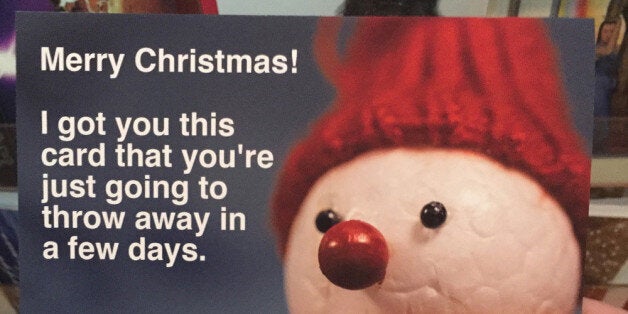 Top shelf prankster Obvious Plant is back with some more hilarious fake items dropped off in public places.
This time, he's going festive with some rib-tickling Christmas cards dropped off in a local gift shop.
And as a special Christmas prezzie from Obvious Plant, he's provided the image files so you can print the cards for yourself! Click here to get them.