A soldier returning home to his family at Christmas surprised his daughters in the best way with a little help from Santa.
Trent Baskerville, who had been away on a nine-month deployment, planned his festive homecoming with his wife to coincide with his daughters' annual visit to Santa Claus.
In the video, Baskerville said he felt anxious but thought his older daughter was going to "lose her mind" when she saw him.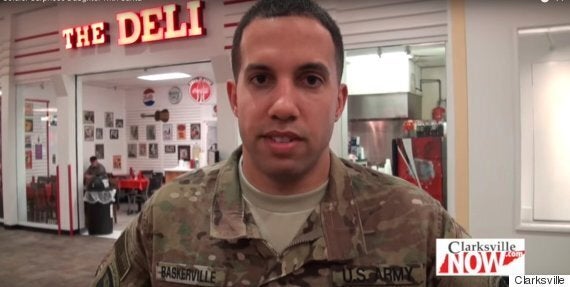 The camera then moved on to Baskerville's wife and two daughters, one who was sat on Santa's knee.
Santa asked the eldest daughter what she wanted to happen for Christmas.
"For my daddy to come home," she replied.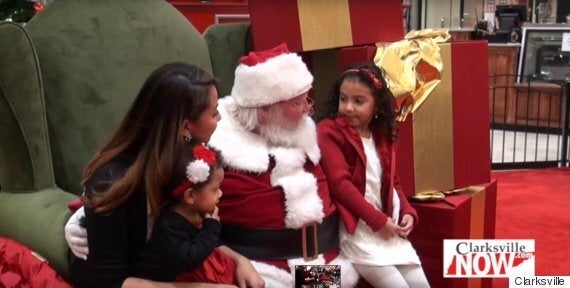 Santa then got up and sat the two girls on the chair themselves, asking them to close their eyes.
Baskerville popped up from behind a big stack of presents and stood behind Santa.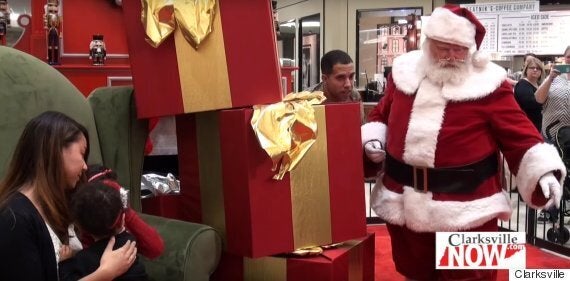 As soon as Baskerville's eldest daughter Jordan opened her eyes, she ran and jumped in her dad's arms. Oh, and of course Santa got a hug too.
Cue the crowds around the family cheering and clapping. What an amazing Christmas surprise.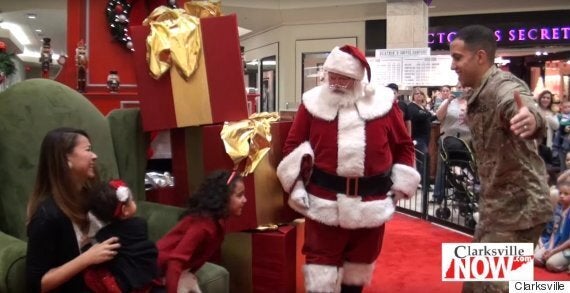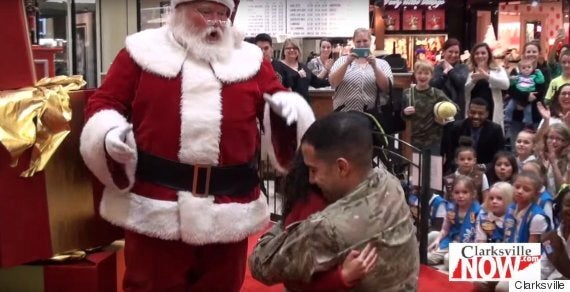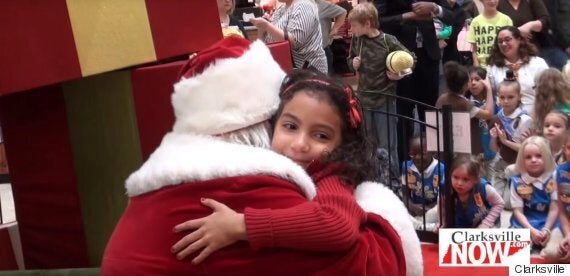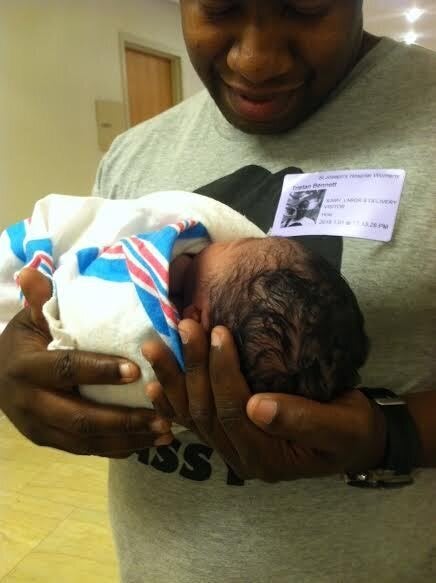 First-Time Dads Make Our Hearts Melt