Nothing will restore your faith in Santa than finding a PS4 under the tree. Or, if you fear you haven't been particularly good, it might be best to bag yourself a last minute deal just to be sure.
If you're very lucky or well-off, you'll find a limited edition console (we've seen the silver Arkham Knight and the Darth Vadar embossed Star wars Battlefront on ebay for a pretty reasonable penny). If personalising is your thing and you can wait a couple of weeks, you can get yours customised to pretty much any colour combination you can think of at colorware.com
But ultimately, you don't buy a console simply because it looks beautiful on the outside. Good news is, what's been going on inside of a Sony PS4 this year has been the stuff of magic. Exclusives have included Bloodborne, Until Dawn and No Man's Sky, with a whole host of new games getting their maiden uploading in the Sony Camp, including Let It Die, Hellblade, Dragon Quest Builders, Tomorrow Children, and kicking off 2016 with a bang, Street Fighter V.
One of the things that draw gamers to the PS4 camp are the stylish accessories, from the customised wireless controllers to the virtual reality market redefining delight that is the fully-immersive PlayStation VR headset.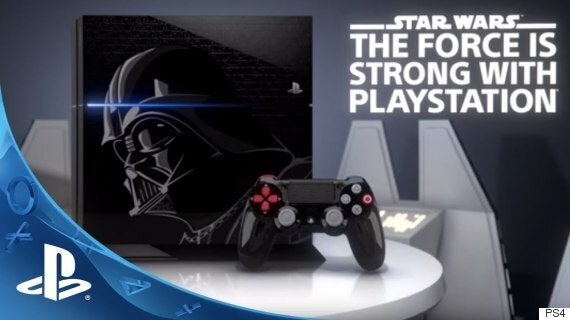 The Christmas sales wars has begun. May the PS4 be with you.
There's always a sense of defeat when you end a bargain hunting session only to end up back at Amazon, but in this instance, they really are doing the best Christmas deal. The 500GB PS4 is going for £199, and while it's 'graded', something ebay warns you against, Amazon get their own team of experts to inspect it to ensure the one you'll be getting has been refurbished back to tip-top condition (plus a 12 month guarantee).
You can pick up a brand new black Sony PS4 500GB with FIFA 16 and Uncharted: The Nathan Drake Collection, plus a Now TV Movies 2 Month Pass for just £299 at Game. For the same price, Argos' Star Wars Battlefront bundle throws in The Last of Us and Fallout 4. While Shopto is offering PS4 Black plus GTA V, Fifa 16 and Until Dawn for £298.86, with the option to customise your own bundle.
Prices from shop to shop can vary from up to ten pounds to a mere few pennies, but one of the most consistently low prices we've found is at the Games Collection (Minecraft Story Mode is going for a mere snip at £21.95), Base (Just Cause 3, £33.85), and for used 2015 PS4 games, Playtime (Arkham Knight only £18). If you're worried about Christmas delivery and would rather pop to the shops, Tesco has upped its game this year. We found Mortal Kombat X going for just £20. Also check out PlayStation's Buy One, Get One Free deals, as well as their 12 Deals of Christmas 2015 offers.
The official PS4 headset is going for £44.97 at Gamestop, or if you're feeling flush, the Turtle Beach Elite 800 Wireless Noise-Cancelling DTS Headset can be yours for £249.99 at Argos. If you've been hankering for a PS4 camera (if you haven't, you will now), you can grab yours for a mere £47.99 at Very. And while we'd all like a Thrustmaster T300 RS steering wheel, spend your pennies wisely by investing in a time-saving Sony DualShock charging dock. Amazon are selling them for an incredibly cheap £19.
Sony PS4 Special Editions 2015: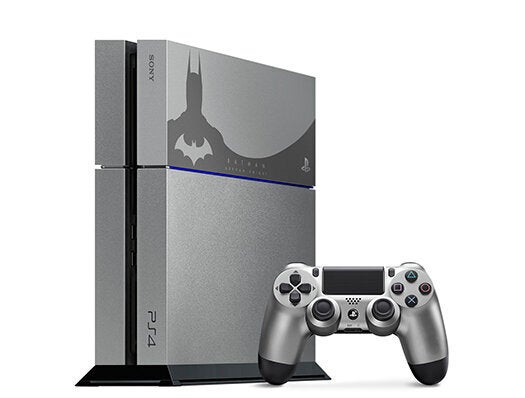 Sony PS4 Special Edition Consoles
Popular in the Community