Buying the first PlayStation 4 or Xbox One was always going to be a gamble. It was the absolute first in what will surely be a long family lineage of smaller, faster and lighter variants as both Sony and Microsoft drop the cost and keep you hooked.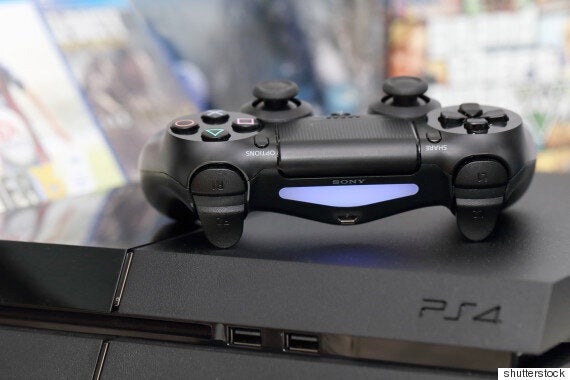 To be honest, there's no harm in that, consoles are notoriously expensive for manufacturers so if their tactics mean we'll get a PS5 then I'll buy an update. Indeed I did update my Xbox 360 when the smaller and larger memory variant came out.
For both consoles their way of convincing you to part with that money was by focusing on a skill set. The Xbox One would be the media centre, capable of being your ultimate living room companion while the the PS4 would be the gamers machine.
Last year however we've seen something astonishing, like the magnetic poles switching both consoles have effectively changed their focus, switching between being a media centre and a high-performance gaming machine in the space of a single update. While fascinating to watch this can be infuriating for owners.
This 'faffing' around however is finally coming to an end and the results of which are the Xbox One 1TB and this, the PlayStation 4 1TB Ultimate Edition.
You'd hope so too considering the name. For the casual gamer the 500GB PlayStation 4 is absolutely sufficient, for anyone even contemplating the thought of owning a game like Destiny, Assassin's Creed: Syndicate and then another game though your prospects are looking a bit worse.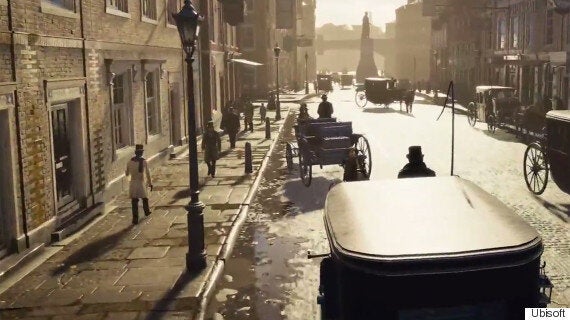 There's a reason Assassin's Creed: Syndicate looks so beautiful, it's nearly 50GB in size.
Next-generation games are bloody massive and launching with a 500GB hard-drive was in my opinion a massive faux pas. They should have launched with the 1TB version and then released a more casual 500GB version later, just as Microsoft did with the 360.
That 1TB of storage doesn't just reflect the games though. Like Microsoft, Sony has been heavily investing in its media offering and the PS4 now needs to hold your boxsets as well as your games.
This newest feature affects all versions of the PS4 and that's PS Now. Think of it as the Netflix of video games, you can either rent games for a price or pay a monthly subscription and have access to 100 games.
Sadly we still live in a world where I can only really recommend it if you're internet is good enough. Streaming media over the internet is fine, but to actually stream a video game you need the connection to be extremely good in order to handle the latency.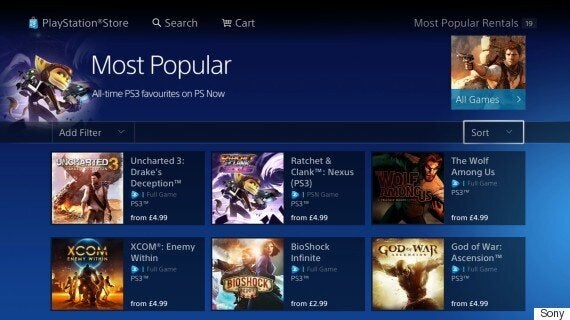 For many, this won't be a problem and indeed PS Now can seem like a genuine alternative to those who aren't obsessed with owning and instead like dropping in and out of games. For those who are still only getting between 3-7Mbps we'd recommend trying out a single game first before committing to any subscription, see how the experience fares for you first.
We were running it on between 25-35Mbps and had no problems whatsoever.
…for the environment. While very little has changed on the surface, some minor tinkering has allowed Sony to make its flagship console ever so slightly more power efficient. It's a small change (8 per cent) but when you Google how much juice these black boxes consume you'll be thankful for every saving.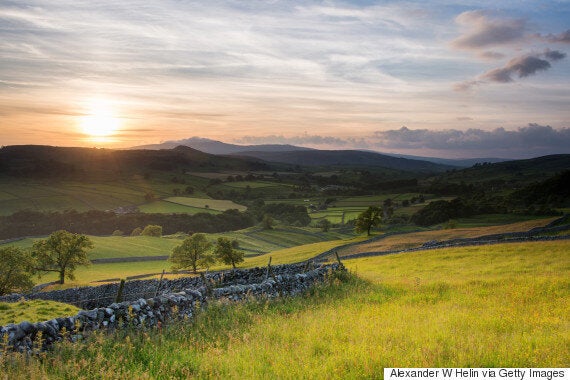 It's impossible to visualise the PS4 being 'nice' to the environment, so here's a beautiful stock picture of the Yorkshire Dales being less harmed by the PS4's power consumption.
Spotify integration isn't unique to the 1TB console but it does come with it straight out of the box. It's also a seriously smart move from Sony. Upon the death of their Music Unlimited service the company knew they needed to replace their offering and Spotify is the natural choice.
Unlike Samsung's partnership with Google Play, Sony's teaming up with Spotify means they win on every front whether you own a Sony Android smartphone or an iPhone - either way your music service now works on your PS4.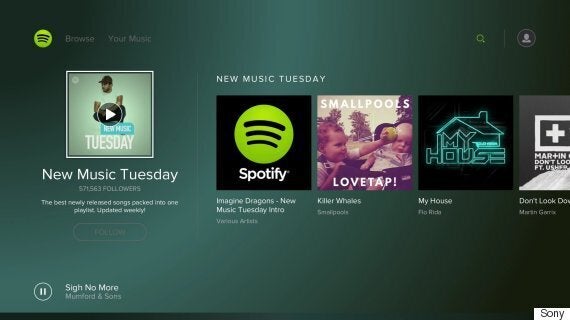 A clever feature allows you to replace the game's soundtrack with Spotify. The mechanic works well but Sony lacks a quick-access media player so changing tracks or choosing new ones is best done via the app on your smartphone.
A lot has changed since the PS4 first launched and now at its heart lies a media centre as much as a games console.
Thanks to the exclusive Sky Go app, the PS4 can become an extra Sky Box, while Now TV, Amazon, Netflix and BBC iPlayer apps all provide you with an almost limitless library of on demand content.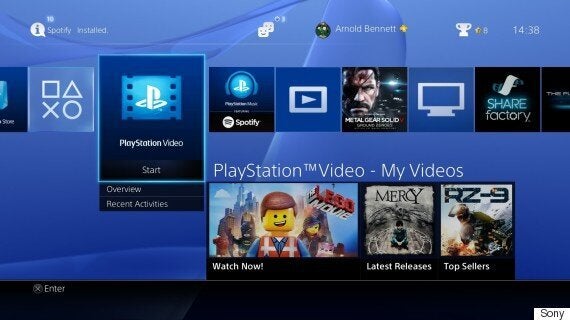 While the PS4 lacks some true DVR features like the Xbox One it does now come with a significantly bolstered media offering from Sony direct in the form of Movies and TV.
It's accessed via the PlayStation Store on PS4, mobile or online and lets you scroll through games, movie and TV in one app. It's a really fluid experience and pretty much echoes the experience you'd find when browsing film or TV content within iTunes.
SEE ALSO:

'Far Cry 4' Review Theory: This Is Literally 'All Animals Versus All Humans' The Video Game
Naturally everything costs, so if you're thinking of going digital when it comes to films or TV then we'd recommend picking one store (iTunes, Google Play, Sony Entertainment Network etc) and then sticking with it.
It's annoying that there's no universal format but you can't really blame each company for doing it. If you're new to the idea of digital then Sony's format might be the best alternative to Google Play, it's easy to use, well-priced and compatible across a good selection of devices.
So here's the biggie, if you have a PS4 already should you update? If you're a serious gamer then yes, absolutely. The trade-in value for next-gen games consoles has remained very positively high so upgrading will at most cost you £100-150.
Not a serious gamer? Well then this is more down to you and how you use the PS4 then. If you're a casual gamer then don't bother, if you're a casual gamer but watch a lot of content, think of all that space you can fill with Game of Thrones.
First time buyer? It's a no brainer. Take into consideration the sheer size of its portfolio of features that are now on offer compared to launch and Sony's next-generation console is astoundingly good value for money.