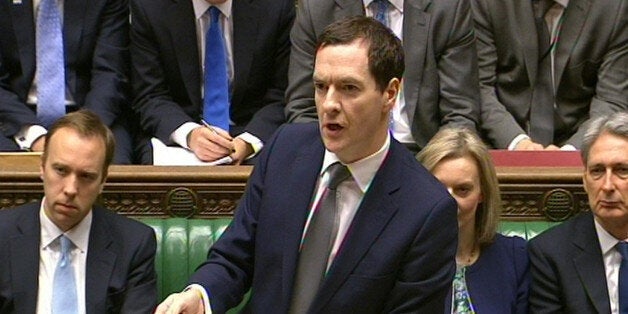 George Osborne's promise to protect the police from funding cuts does not include defence, transport and nuclear police.
The chancellor surprised Westminster last month when he used his Spending Review to announce, against expectations, there would be no budget cuts to the police force.
However the government has acknowledged this only applies to police forces funded by the Home Office. The British Transport Police (BTP), Defence Police and the Civil Nuclear Constabulary are funded by other departments.
Labour's shadow treasury minister Rebecca Long-Bailey said the admission, revealed in a parliamentary written answer, showed Osborne had been "fundamentally dishonest".
"This is deeply alarming given that the last two terrorist attacks in Britain were in a tube station and outside a military base, and nuclear facilities are an obvious target," she said.
Long-Bailey said Osborne "said he was protecting the police but he was really just trying to protect himself".
BTP were among the first on the scene at the Leytonstone Tube station stabbing, while the Ministry of Defence Police force are involved in guarding military facilities and the Civil Nuclear Constabulary protects nuclear power stations and convoys transporting nuclear material.
The Department for Transport was hit with a 37% budget cut in the Spending Review. And the Department of Energy and Climate Change saw its budget slashed by 16%.
Osborne's announcement that police funding would be protected was loudly cheered by Tory MPs during the Spending Review statement. It also neutralised a key line of attack from Labour.
The chancellor told the Commons: "Now is not the time for further police cuts. Now the time to back our police and give the the tools to do the job. I am today announcing there will be no cuts in the police budget at all, there will be real terms protection for police funding."
He added: "The police protect us and we are going to protect the police."