Radio DJ Neil Fox has been cleared of sexually and indecently abusing young fans and colleagues, following his trial at Westminster Magistrates' Court.
Fox, who chose to be tried by magistrates rather than a jury, had denied eight counts of indecent assault and two of sexual assault.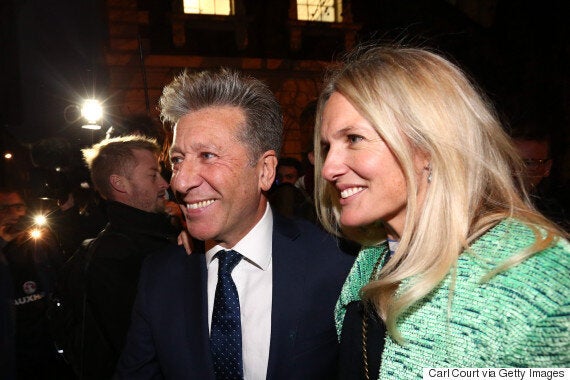 Neil Fox outside court with his wife Vicky after the verdict
In the dock, he broke down in tears as the verdicts were read.
Reading the verdicts during a four minute hearing, chief magistrate Howard Riddle said the victims were believable but that the bench "could not be sure that in the context it was a criminal offence".
The former Capital FM host and ex-Pop Idol judge faced a string of indecent assault and sexual assault charges in relation to alleged offences that dated back to the 1980s, against women and girls as young as 14.
Choking back tears after being cleared, Fox condemned prosecutors and told journalists: "This case has once again raised concerns about how high-profile cases such as this have been investigated by the CPS."
He said the time since his arrest in September 2014 had been "long, hard and stressful" but added he "could not wait to be broadcasting again".
He thanked those, who had, he said, "stuck by me and lifted me up when I was falling down".
He added: "I cannot begin to tell you how much I love you and how much I thank you for simply being there and holding my hand through this long and arduous journey.
"It has been tough at times, you have shown me how to look for the good and the bad, the happy and the sad, the gain and the pain, and find out what makes us grateful, not hateful."
His concerns were echoed by broadcaster Paul Gambaccini, himself under suspicion of historical sex abuse until the case against him was dropped last year, who called on Met Police Commissioner Sir Bernard Hogan-Howe to resign.
Mr Fox has been suspended from Magic FM following his arrest, five minutes after he came off air in September last year.
It is unclear at the moment when or whether Mr Fox will return to broadcasting.