A nine-year-old boy has painstakingly recreated famous film scenes in return for donations to a cancer charity.
Jack Churchman from Perth, Australia, enlisted the help of his mum to recreate the scenes and then shared the photos on social media.
He was inspired to fundraise after seeing some of his five-year-old sister's classmates struggle with cancer.
Churchman has raised £3,300 ($5,000) so far and will also be cutting his hair off on 23 December to donate to a cancer charity.
His fundraising efforts began when he started growing his hair in 2013.
Suzannah Churchman, Jack's mother, said her son had been inspired to donate his hair after seeing children in his sister's reception class becoming ill and and he wanted to do something to help. But he soon realised he wanted to do more than just grow his hair.
"The kids in my sister's class had cancer and I just really, really wanted to help them.
"My older sister Daisy makes props out of bits of cardboard. We go to lots of shops for clothing and my mum does hair and makeup."
Jack said he and his family try to make the photo match the film scene as closely as possible, adding that it's "so fun" to do.
The nine-year-old shares his creation on his Facebook page - Jack's Big Cut - which has 585 followers at the time of writing.
To raise more money, the family have asked businesses in their area to consider adopting and sponsoring one of their 100 film scenes in return for promotion.
Jack added: "I am truly astonished I didn't think we would make this much money and I am really surprised by it all... although I do enjoy it.
"I think I will do more fundraising too, I do love helping people and it makes me feel really good inside."
Desperately Seeking Susan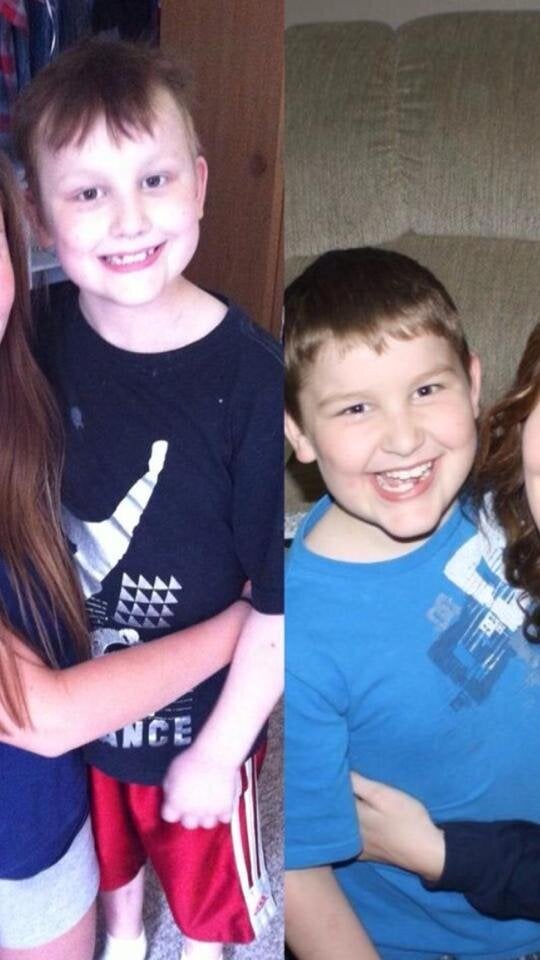 Childhood Cancer Awareness