A classically trained artist hopes to raise funds for a charity supporting Syrian refugees by selling a painting of controversial celebrity Katie Hopkins being crucified.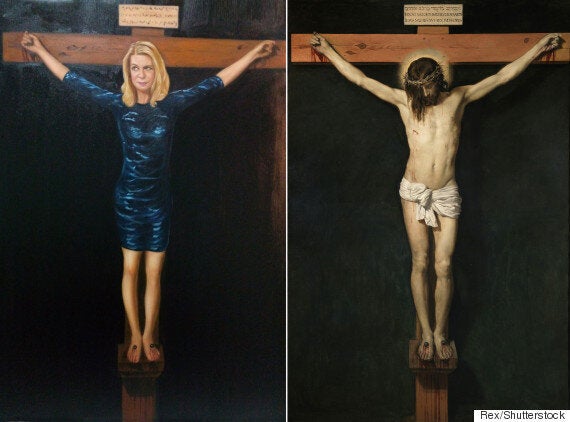 The project was commissioned by Nobilified.com, who will be selling prints for charity and sending the original painting to Hopkins herself.
The painting is inspired by the columnist's own words, when she described herself as "the Jesus of the outspoken."
The prints would make a wonderful present for your loved ones, and you can pick them up here.
Chris Jensen, founder of Nobilifed.com said: "People might be surprised to hear that even in Canada, we are aware of Katie Hopkins and her 'relationship' with the British public. We decided that it was Mrs Hopkins' turn to get 'nobilified' and certainly did not struggle for ideas when deciding who or what to reimagine her as.
"We thought that a court jester would be too obvious and decided that Lady Macbeth was too likeable. Then we remembered one of our favourite Katie Hopkins' quotes, where she directly compares her place in British society to Jesus' crucifixion.
"Although this is a gift for the British public to celebrate our 1000th painting sold in the UK, we have decided to send it to Katie Hopkins, who will no doubt hang it proudly in her home."
Related