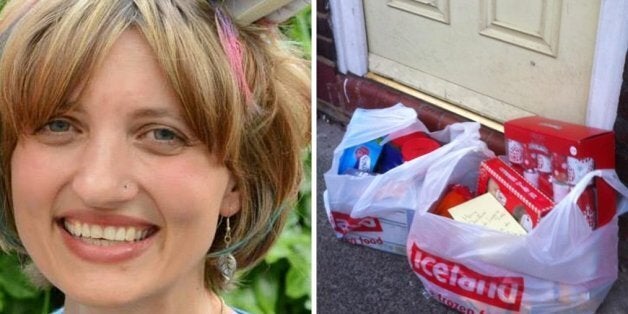 A woman who left shopping bags on a neighbour's doorstep is inspiring people across the country to 'spread Christmas magic'.
Caroline Macrory, a mum-of-two from London, was taking part in the 'doorstep challenge', where people are encouraged to leave anonymous gifts for those in need.
Macrory left two shopping bags full of chocolate, Christmas crackers and mince pies on a local woman's doorstep. She then uploaded the photo to Facebook and it has been shared more than 130,000 times.
Macrory explained the campaign's rules:
1. Pick someone who has had a tough time or would simply benefit from some festive goodwill. It doesn't have to be someone you know well.

2. Choose them a gift - big or small.

3. Write them an anonymous note, some kind words about why you were thinking of them.

4. Leave it all at their doorstep.

5. Knock on the door and leg it - make sure they don't see you!

6. Feel happy knowing that you have spread some Christmas cheer with no expectations of anything in return.
The campaign is now supported by Co-Operative Food, as it echoes the sentiment in their Christmas advert.
In the ad, a young man pops to the shop to get some ice, but en route he sees an elderly man who is unable to leave his house because of the ice on the pavement.
In the next scene, the young man enters the Co-Op and buys copious amounts of food. He then leaves two shopping bags full of his purchases outside the elderly man's home. N'aww.
Facebook users are rushing to commend Macrory.
"You are a beacon of altruism and goodness! Big love my friend," wrote one.
Another wrote: "This is beyond wonderful. Bravo Caz, you're my hero."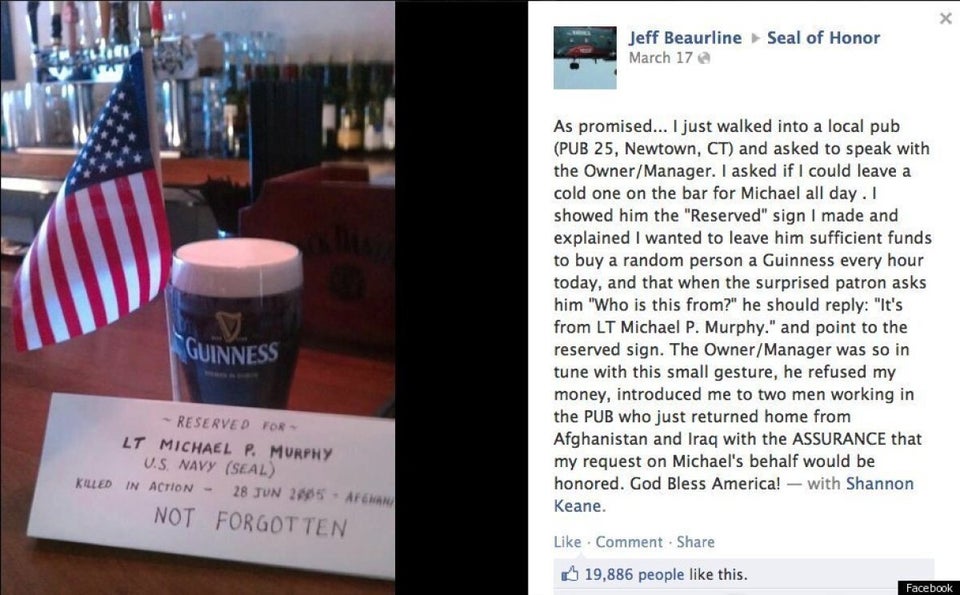 Random Acts Of Kindness