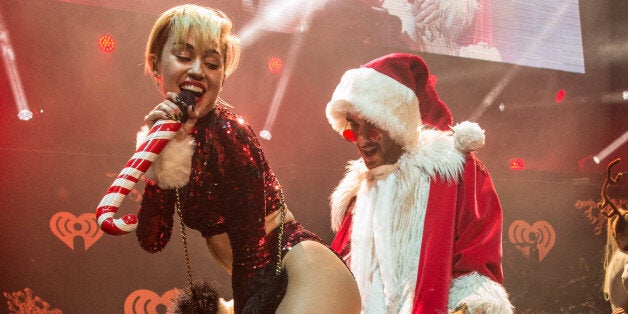 The hunt to find the best modern Christmas cracker jokes is over - at least for this year.
A panel of judges - led by comedy expert Bruce Dessau - chose a shortlist of the best #GoldCrackers jokes, which were then voted on by 2,000 British adults.
The top 10 favourites chosen by the public for 2013 were:

10 Christmas Cracker Jokes
The three jokes that just missed out on a top 10 spot were:
Why did Harry Styles fail at being Santa? Because he can only use the chimney in One Direction.
Why did Rudolph the reindeer have the complete works of Shakespeare on his top lip? Because his nose was well read.
Why can't you wash up during Christmas? Because the Fairy is on top of the tree.
"I'm totally amazed and can't believe it!" said Woolford. "I now hope Twerking becomes a new Christmas tradition - are you listening Nan?
"This has been a phenomenal year and a great welcome back into comedy for me after being away so long recovering from cancer. All I want to do is write comedy professionally, and hopefully this is another step closer to my dream."