Petra Collins may have snapped some of the top celebrities in highly stylised shots in her career as a fashion photographer, but her personal Instagram account is an ode to 'real' beauty.
The 22-year-old artist from Toronto shoots women in all their natural glory - posting photos showing the body hair, acne and stretchmarks that are usually edited out in post-production.
Posting the above photo of her bare face, Collins wrote: "Unfollow me now if you can't deal with pimples, hair, stretchmarks etc. literally anything that isn't airbrushed cuz [sic] your negativity and ignorance isn't welcome on this insta and there's no room for more hate and shaming here.
"This is not just about me but about all the amazing girls/women/whatever I photograph that deserve to be celebrated and represented."
In her article titled 'Why Instagram Censored My Body', she explained she felt it was another instance of society trying to regulate women's bodies.
"To all the young girls and women, do not let this discourage you, do not let anyone tell you what you should look like, tell you how to be, tell you that you do not own your body."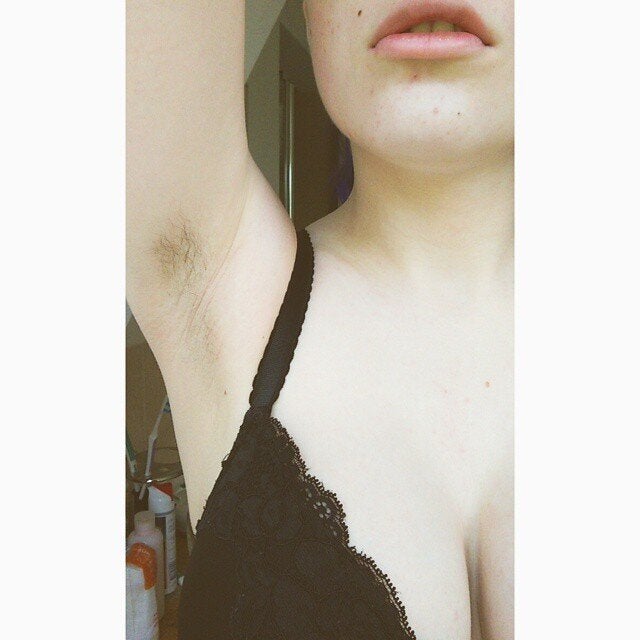 Images Of Women With Body Hair