'Star Wars' legend Carrie Fisher has been on fine form during the 'The Force Awakens' press tour, and her winning streak continued when Huffington Post UK caught up with her at the movie's European premiere.
The actress, who has previously spoken openly about how Princess Leia affected her career, declared that Hollywood "definitely" needs more characters like Leia, who is now older, more powerful, and referred to as a General.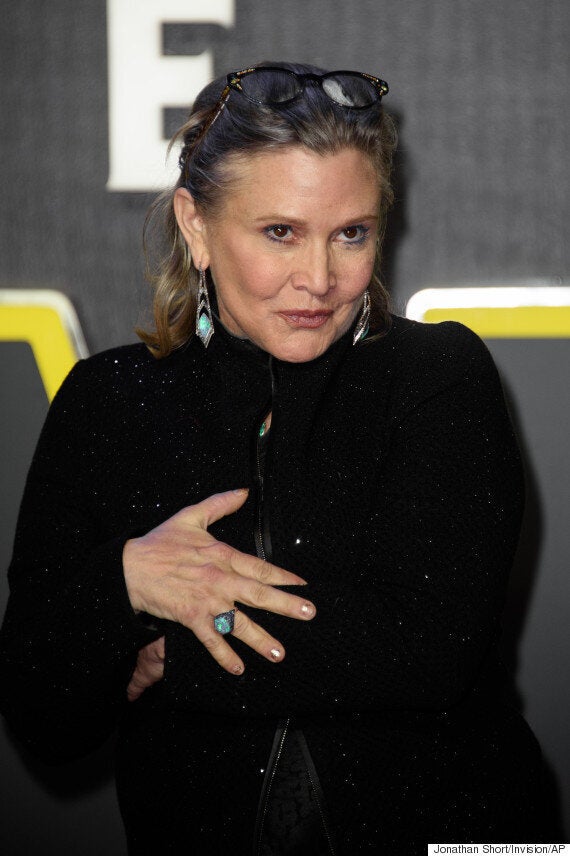 While discussing the franchise's newest recruits, Carrie turned her attention to Daisy Ridley, whose star turn in the latest instalment is about to make her a household name.
"The young cast seem to be doing great, but it's hard," she told us. "Can you imagine going into a event for the first time, like Daisy, when you've never done any other acting? She carries this whole film."
When asked if women have a tougher time than their male counterparts, Carrie replied: "Everything is harder for women because we have to do it twice as well.
"Women have two more fat cells than men, to keep foetuses warm - what about a blanket? We have to overcome these things.
"Then there's the extra stuff - make-up, and heels... Then you have to run around with a laser. In heels."
The actress attended the premiere with her trusty dog Gary at her side, and she was joined by all of the film's key cast members, including fellow originals Mark Hamill and Harrison Ford.
Check out all of the pictures from the London event below...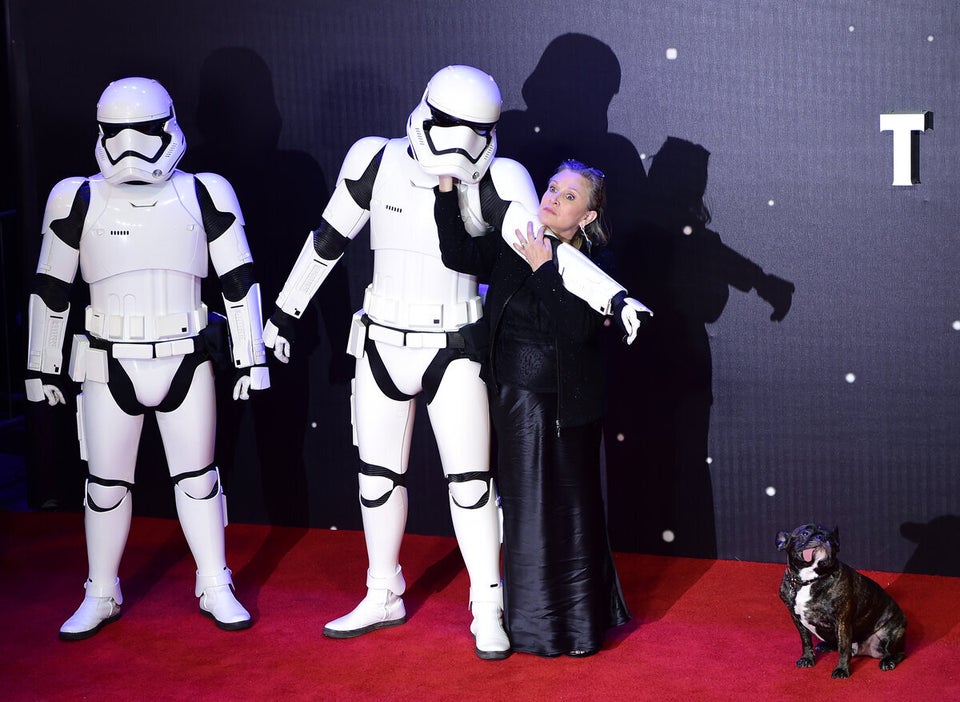 'Star Wars: The Force Awakens' European Premiere
Huffington Post UK also caught up with the other stars of the film, including Daisy, John Boyega and Simon Pegg.
Check out what they had to say about the film (and their reasonably questionable 'Star Wars' character impressions) below...