With her omnipresent French bulldog, Gary, in tow, Carrie was spotted throwing some fabulous poses on the red carpet, alongside some Stormtroopers, who had also turned out to give the new film as grand a welcome as possible.
And, let's just say, she certainly appeared to be enjoying herself.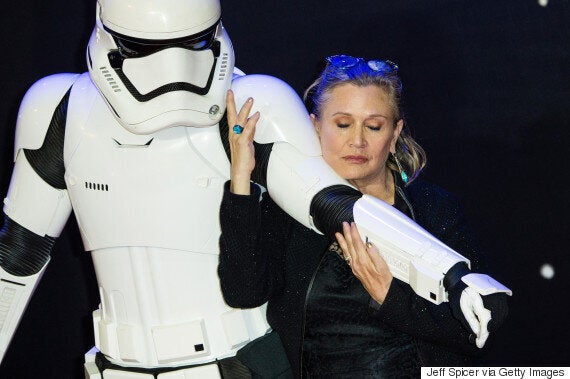 While Gary appeared to be lapping up the attention from photographers and 'Star Wars' fans at the event, Carrie was shown appearing to try and stop one of the Stormtroopers from getting anywhere near her beloved dog.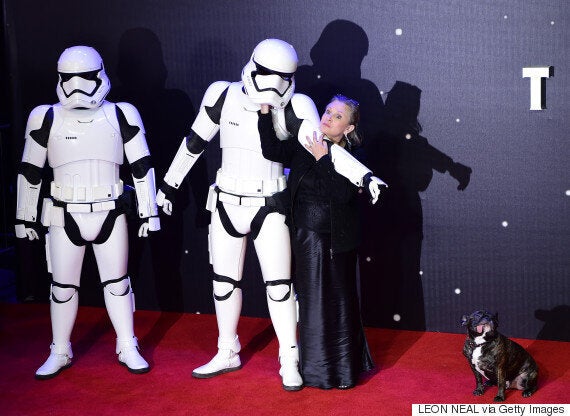 Gary is arguably the most adorable celebrity dog of the moment, right?
Over 30 years after the release of 'Return Of The Jedi', Carrie is back in the seventh instalment in the 'Star Wars' franchise, once again playing the role of Princess Leia.
The actress also took some time out to speak to HuffPost UK at the film's premiere in London, where she decried the sexism that she still feels is prevalent in Hollywood today.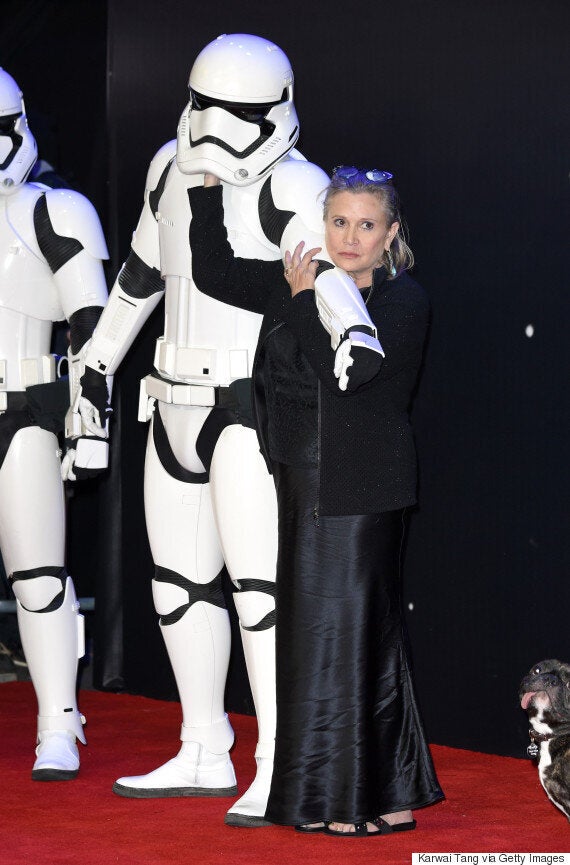 Carrie gets up close and personal with a Stormtrooper
"Women have two more fat cells than men, to keep foetuses warm - what about a blanket? We have to overcome these things.
"Then there's the extra stuff - make-up, and heels... Then you have to run around with a laser. In heels."
She was joined at the premiere by all of the film's key cast members, including fellow originals Mark Hamill and Harrison Ford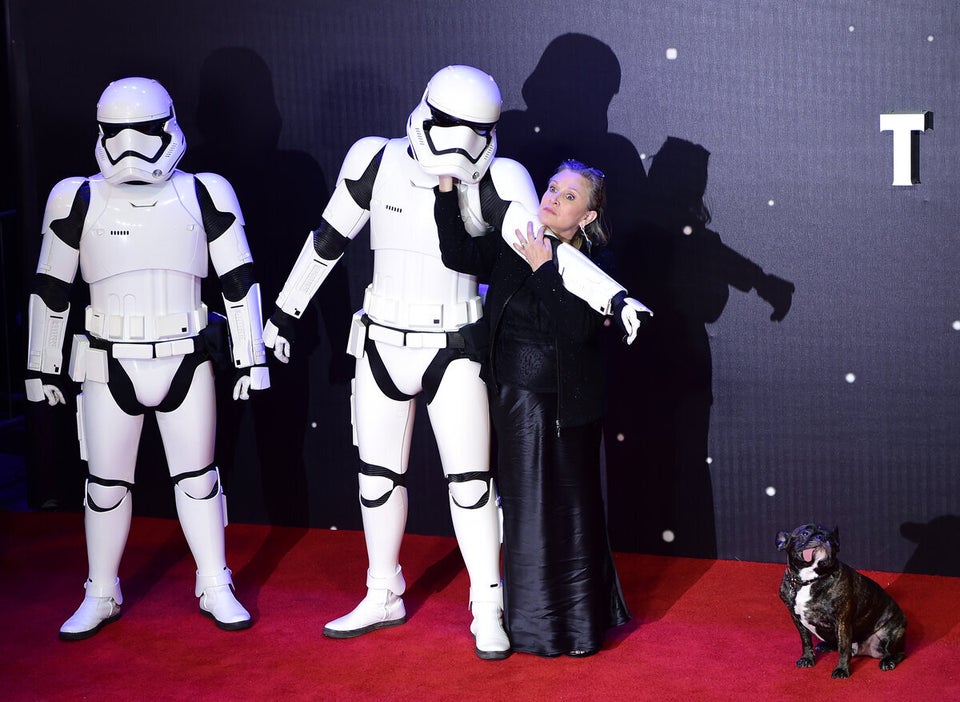 'Star Wars: The Force Awakens' European Premiere
Huffington Post UK also caught up with the other stars of the film, including Daisy Ridley, John Boyega and Simon Pegg.
Check out what they had to say about the film (and their reasonably questionable 'Star Wars' character impressions) below...
Related