Pensioners should consider joining a choir to stave off symptoms of dementia and avoid loneliness, health experts have advised.
The watchdog has also said pensioners should consider reading to children in schools or joining an arts and crafts club.
The latest report draws on a number of previous studies which investigated the benefits of group activity on health.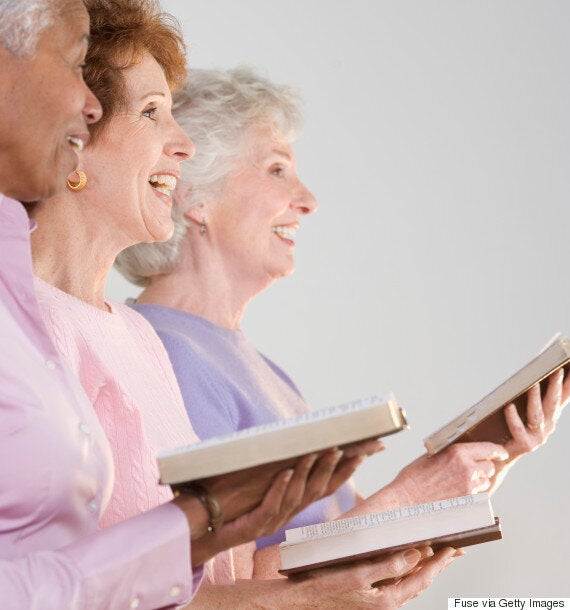 According to the report, loneliness affects one million people in the UK over the age of 65.
A concerning 17% of older people are in contact with family, friends and neighbours less than once a week and 11% are in contact less than once a month.
This can have a negative impact on an individual's overall health.
"Loneliness is linked to the onset of dementia and is associated with depression," the report reads.
"It increases as people become less able to undertake routine activities. People who are lonely or isolated are more likely to be admitted to residential or nursing care."
The report adds that improving the mental wellbeing of older people and helping them to retain their independence can benefit families, communities and society as a whole.
"Helping those at risk of poor mental wellbeing or losing their independence may also reduce, delay or avoid their use of health and social care services," it says.
The guidelines also include advice for counsels on how they can improve their activities for the elderly.
"This new guideline includes advice on putting this into practice, for example by looking at what is already in local areas and how it can be improved - are there any transport difficulties, do the older people know there are activities and services available?"