The director of the forthcoming 'Peanuts' movie has revealed he's had to make his film kinder than the original cartoon strip and TV show, because of our changing attitudes to bullying.
Charlie Brown is his usual well-intentioned, hapless self in the film in UK cinemas from Monday, but director Steve Martino ('Ice Age: Continental Drift') tells HuffPostUK that he's had to make concessions to "a more careful time" than when Charles Schulz originally created the iconic series.
"We still get to laugh at Charlie Brown, but we had to be more careful in how we portrayed that," explains Steve, who was working with producers Craig and Bryan Schulz (Schulz's son and grandson, respectively).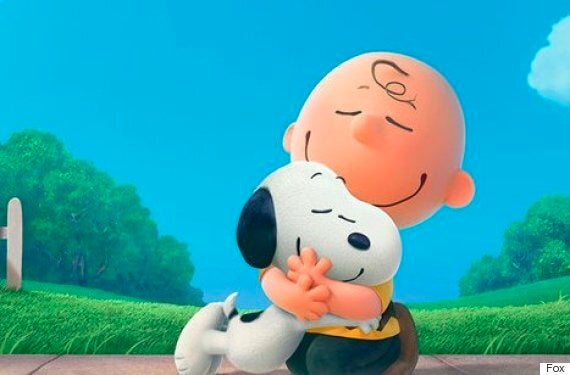 Charlie Brown with his trusty Beagle - everyone should have a wingman like Snoopy!
"I think kids and their parents are more sensitive to bullying now. I'm not sure children have changed that dramatically, but it's certainly a gentler time in terms of what we want our children to absorb at the cinema."
The director reveals his relief that the film is finally arriving on the big screen, after three years of worrying that he held a global treasure in his hands.
"I've been holding on to that for three long years," he tells HuffPostUK. "It's just a relief, frankly."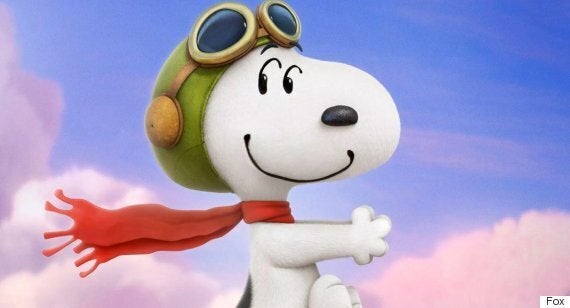 Snoopy continues to dream of aviation heroics
'Peanuts' holds the world record for the longest running comic strip and Steve Mercurio knew better than to mess with the magic formula provided by Charlie, his dog Snoopy, his friends Lucy and Lucius, Elmo and the mercurial Woodstock.
"I knew I had to stay true to the tone and spirit," says Steve now. "It's so well defined, there was nothing to recreate.
"But our canvas was much bigger, we had to invite a new audience to Schulz's world. We wanted to beat the symmetry out of our computers, I wanted those pictures to feel hand-drawn. I wanted to see Schulz's pen line in the drawings. Every time I needed inspiration, I went back to the strip."
At the centre of this big screen tale is Charlie Brown and his secret admiration for the little red-haired girl. At his side as always, no better wingman than Snoopy, a canine warrior that supports Charlie in all missions, when he isn't dreaming of aviation heroics.
Director Steve Martino is clearly a fan.
"Snoopy is like a mix of Laurel and Hardy, Tom Cruise in 'Top Gun' and Jo Cool. His personality is as big as ever, but his best moments come when he's at Charlie Brown's side, giving him a push. We all need that push sometimes. We all need a Snoopy in our lives."
'The Peanuts Movie' is in UK cinemas from Monday.