Islamic State (IS) has received another threat from Anonymous, via a video message.
When asked if she had a message for the militants, she said: "expect us."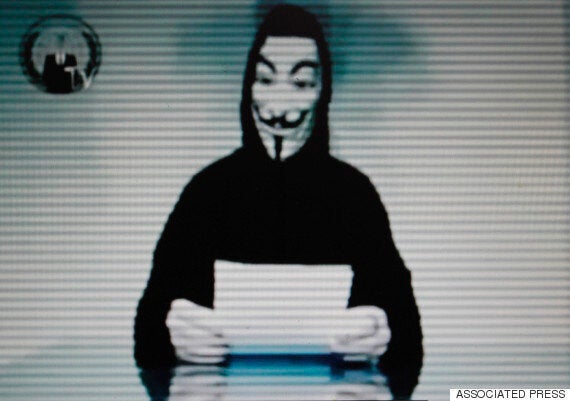 Describing herself as a tracker rather than a hacker she explained how her main role involved tracing IS Twitter accounts.
"We have people around the world around the clock checking these people, checking ISIS members, we comb their timelines, we go through their websites," she said.
"We vet very carefully and we only target ISIS, we do not discriminate against all Muslim sites by any means and we are easily able to identify ISIS members. A lot of them will have a beheading as their banner."
TMT told the Express: "We identify the member and then we have a variety of ways, we have a bot (programmed system), and we use a scraper to collect the names of the followers after we have identified the ISIS member.
"We feed that into a database and the bot spits out those names three at a time in increments we set beforehand.
"It can be every hour, every half hour, it depends how many names we are able to put through our database and once those start rolling out there and Twitter, anyone that follows that bot can click on those links which lead to identified ISIS members and report them to Twitter."
Describing the nuances involved in fighting IS she said: "With ISIS I've learned that you can't hope to go over there and hope to capture the hearts and minds of those people because I see them with three- month-old babies with a grenade on their stomach lying beside an AK 47.
"I see three-year-olds learning how to shoot people. There's just no way to stop that. If you can't get to the root of it with the mothers and the children, you're never going to change things over there. There's no easy answer on this."
Anonymous unveiled its OpParis campaign in the wake of the Paris massacre that took place last month. However, in the last few weeks the group has faced criticism for mislabelling innocents as IS supporters.
So far, the hackers have claimed to have taken down at least 20,000 social media accounts associated with the militant group.