In some bad news for Katie Hopkins, but good news for human beings who own televisions, her TLC panel show has been axed after just seven episodes.
Yes, it has been confirmed that 'If Katie Hopkins Ruled The World' is no more, following poor reviews for the show and low viewing figures.
It seems people just don't want to tune in and imagine a world with Katie Hopkins as its leader. Imagine that.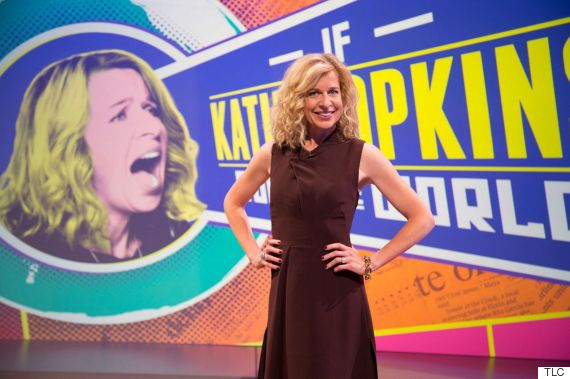 Katie Hopkins on the set of 'If Katie Hopkins Ruled The World'
The panel show, fronted by Marc Dolan and featuring Katie as a permanent fixture, saw Katie debating a range of hot-button social issues, including national obesity and tattoos, with celebrity guests like Calum Best, Gemma Collins and Kerry Katona.
The show appeared doomed from its inception, with reports first emerging claiming that Katie was struggling to book celebrities to appear in the show.
It was later claimed that fewer than 70,000 viewers had tuned in to see its first episode, which courted controversy when she branded an audience member who disagreed with her as a "raging fat person".
In an episode further on in the show's run, Katie got her first tattoo, which read, ironically, 'Don't Get A Tattoo'.
However, it won't be long before Katie is back on our screens, with a follow-up to her two-part documentary series, 'My Fat Story: 1 Year On', airing on TLC on 2 January
Katie was in the headlines once again this week, when she won the unexpected praise of potential US Republican candidate, Donald Trump, who labelled her a "respected" figure in the British media.
He's clearly not seen the viewing figures...