A bride was left laughing when a little boy interrupted her wedding ceremony to tell the groom he needed to go to the toilet.
Hannah Lienert-Forrest was about to say her vows to Ben Lienert when the toddler tugged at the groom's sleeve and exclaimed: "I need to poo!"
Thankfully Hannah saw the funny side and uploaded the hilarious clip to YouTube with the caption: "Children and weddings don't always mix, but they sure know how to make them memorable."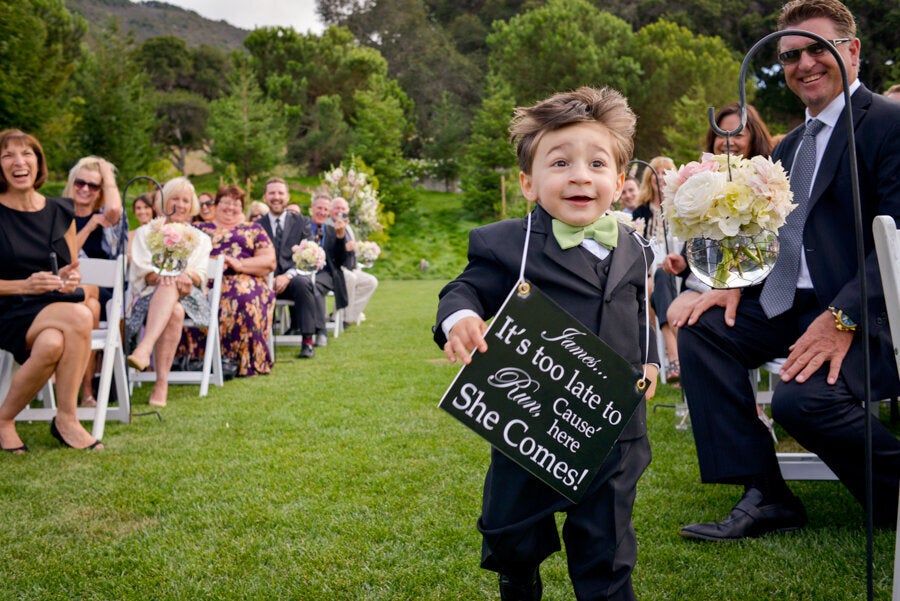 Kids At Weddings