'The Bridge' reached its crashing finale this weekend, with enough surprise, shock and anguish for every character to fill out another ten episodes.
First, the murder trail continued its winding path with all roads leading to Annika Melander, then to her guru Claes Sandberg, then back to Annika, before finally resting with… Emil Larsson, whose appearance took him from geeky red herring of previous episodes into properly creepy, composed murderer who, it transpired, simply blamed his parents for bringing him into this world, and treated every other victim as either collaborator or unwitting collateral in his existentially bleak crusade to get to his father Freddie through his art. Obvious, right?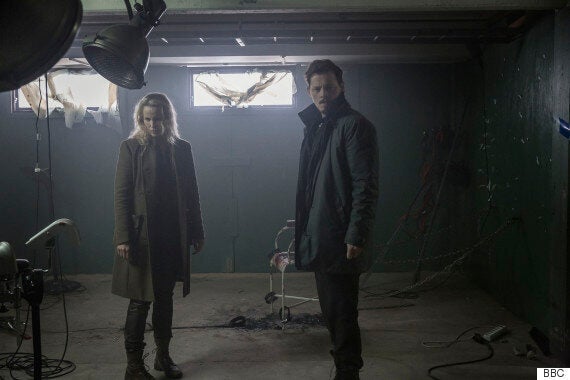 Sofia and Henrik come to the end of their investigation, but their personal problems have only just begun
Nobody got off unmarked in this unremitting finale - before the credits had even rolled, we saw a stricken Jeanette forced to give birth, only to have her baby stolen away, and by the end Freddie Holst (the excellent Nicolas Bro from 'The Killing') had engendered a surprising amount of sympathy for an asset-stripping, baby-buying, wife-stealing egotist. In between, even rogue cop Rasmus Larsson, whose smug grin and unbecoming ponytail we'd learned to associate with impending doom, had had his comeuppance, just when we thought he might save the day.
As it transpired, it was left to Henrik and Saga to prevent the ultimate tragedy, but not before Saga had been through a moral trial on the scale of that faced by her former partner Martin - and one whose failure on his part she had punished so unblinkingly, even though it cost her her biggest friendship.
This kind of cyclical plotting is what writer Hans Rosenfeldt does so impressively. Geographically, after 10 episodes of running hither and thither between the two countries, the finale brought everyone back to a small island between the two, right next to, you guessed it, the bridge. And thematically, too, just like the Choir of Young Believers in their mournful soundtrack kept reminding us, we were indeed back at the beginning - of this series with the forgotten early victim Morten Hanker providing a key plot element, and further back, when Martin Rohde created the template of police officers being imperfect, despite Saga's desperate need for moral order.
Reset, however, is not the same as repair, and Saga's decline was one of the most striking elements on display here. She had been bubbling on the stove of helplessness since the abduction of Hans, and the final episode, with all its revelations, finally located her melting point. Her arrival at the place of her sister's suicide was no dramatic add-on gimmick, but the logical conclusion to everything - father's death, mother's murder, Hans' death, Henrik's lapses, her own career in jeopardy - that had gone before.
Fortunately, unlike Martin, Saga had at her side the more compassionate Henrik - a man whose character has unfolded like a beautiful onion from the beginning of the series - to bring her back from the brink - in the barn, at the rail track - and then to join her in the wilderness once his own grief for his family had taken him to a similar place. Ultimately, by the time the final credits rolled, a new sort of order had been established - the green Porsche making its way across the Oresund Bridge, Saga at the wheel, Henrik beside her, neither with a police badge to their name any more, but with something potentially more reassuring, something whose power even their culprit Emil Larsson had recognised in his own failings - that special thing, a friend who needs help. A simple message, beautifully told.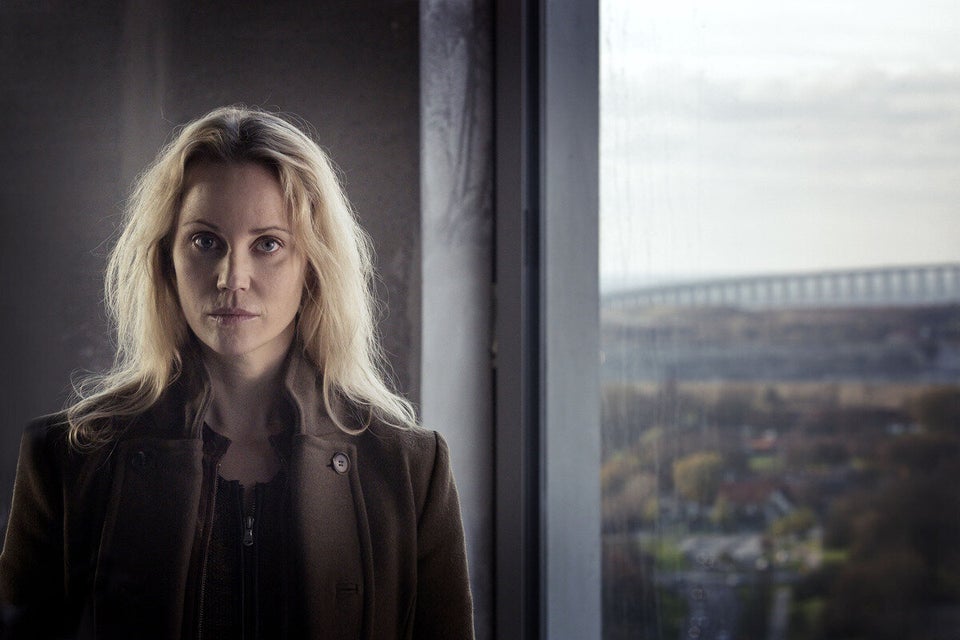 The Bridge Series 3