Celebrated for her memorable one-liners, carefree attitude and outspoken nature, it's no doubt American comedienne Amy Schumer has had a particularly fruitful year.
Following the success of her stand-up shows and sketch series 'Inside Amy Schumer', Amy rose to fame this year with her debut film 'Trainwreck'. Amy wrote the script for one of this year's must-see comedies, and co-starred alongside Bill Hader, Brie Larson, John Cena, LeBron James, Tilda Swinton and Daniel Radcliffe. When her name was called out in last week's Golden Globe nominations, it was clear it wasn't just the fans who've discovered a brand new big screen talent.
To celebrate the release on Blu-ray and DVD, we look back on the year of Amy Schumer…
The red carpet run in with Kimye
To those of us unfamiliar with Inside Amy Schumer, the comedienne's spectacular fall in front of Hollywood's royal couple, Kim Kardashian and Kanye West definitely put her on our radar. Speaking of the prank on The Graham Norton Show, Schumer discussed consulting the move with her publicist first, "I asked my publicist, 'Can I dive in front of them and act like I fell?', and she said 'I can't stop you.'" And as they say, the rest is history…
As GQ's August covergirl, Amy Schumer was named "the funniest woman in the galaxy" and cemented her title with a risqué 'Star Wars'-themed photoshoot to match. One of the shots sees Amy topless in bed with R2-D2 and C-3PO, however it was the cover that really had people talking. Dressed in Princess Leia's slave costume whilst posed suggestively with C-3PO's finger, it's no wonder the comedienne made headlines with that cover.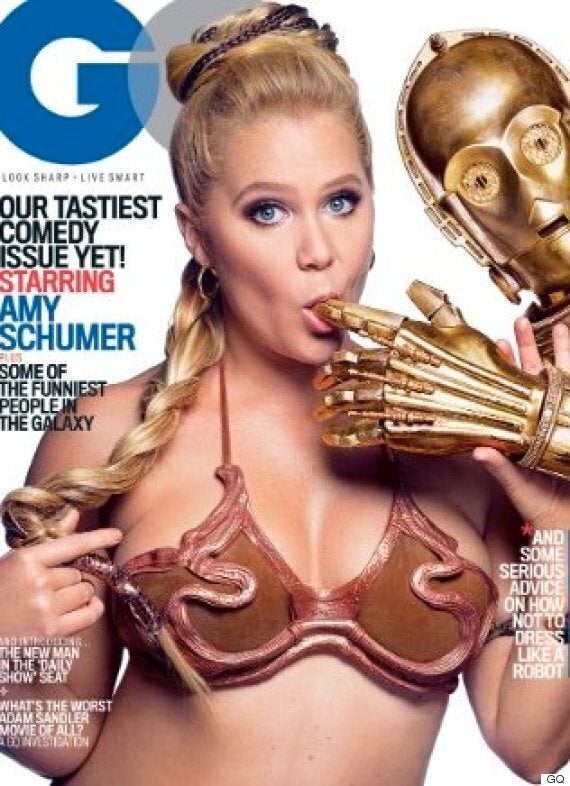 Campaigning for tougher gun control laws
A tragic turn of events saw 'Trainwreck' make headlines earlier this year when a gunman opened fire at a screening of the film in Louisiana. It killed two and injured nine, further pushing the need for gun reform in the US. The outspoken comedienne took the chance to speak about the incident afterwards, and has since become a vocal campaigner for tougher gun control laws.
Upon winning the Trailblazer of the Year award at the Glamour Women of the Year awards in London earlier this year, Amy Schumer won a bevy of new fans with her honest, hilarious and NSFW acceptance speech. Sharing with the crowd, "I'm like 160 pounds right now, and I can catch a dick whenever I want, and that's the truth," Schumer's speech was received with a wild applause and non-stop laughter.
Posing casually in nothing but lacy underwear and pair of heels, Amy's appearance in the Pirelli calendar this year was a welcome change to the models that usually grace the pages of the annual limited edition calendar. Shot by Annie Leibovitz, Schumer was praised for celebrating her natural form, reposting the portrait to Instagram with the caption "Beautiful, gross, strong, thin, fat, pretty, ugly, sexy, disgusting, flawless, woman. Thank you Annie Leibovitz!"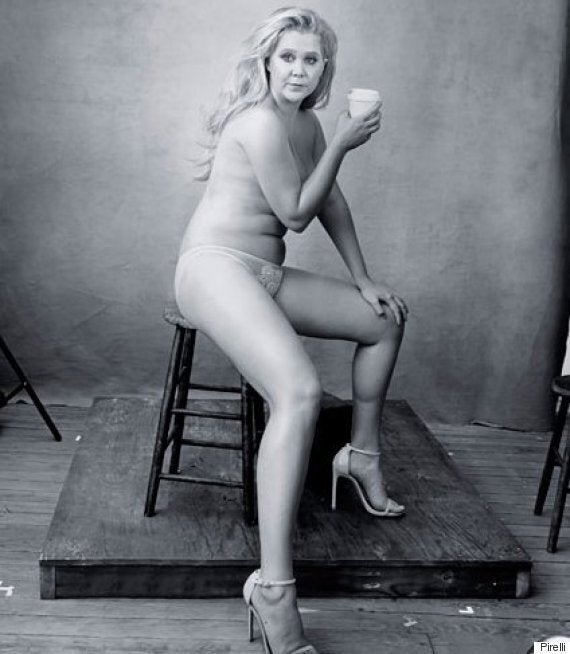 To round off an amazing year, last week the star received her first Golden Globe nominations. Up for Best performance by an actress in a motion picture – musical or comedy and Trainwreck up for Best motion picture – musical or comedy, it's safe to say that 2015 was certainly the year of Amy Schumer!
'Trainwreck' is available now on Blu-ray and DVD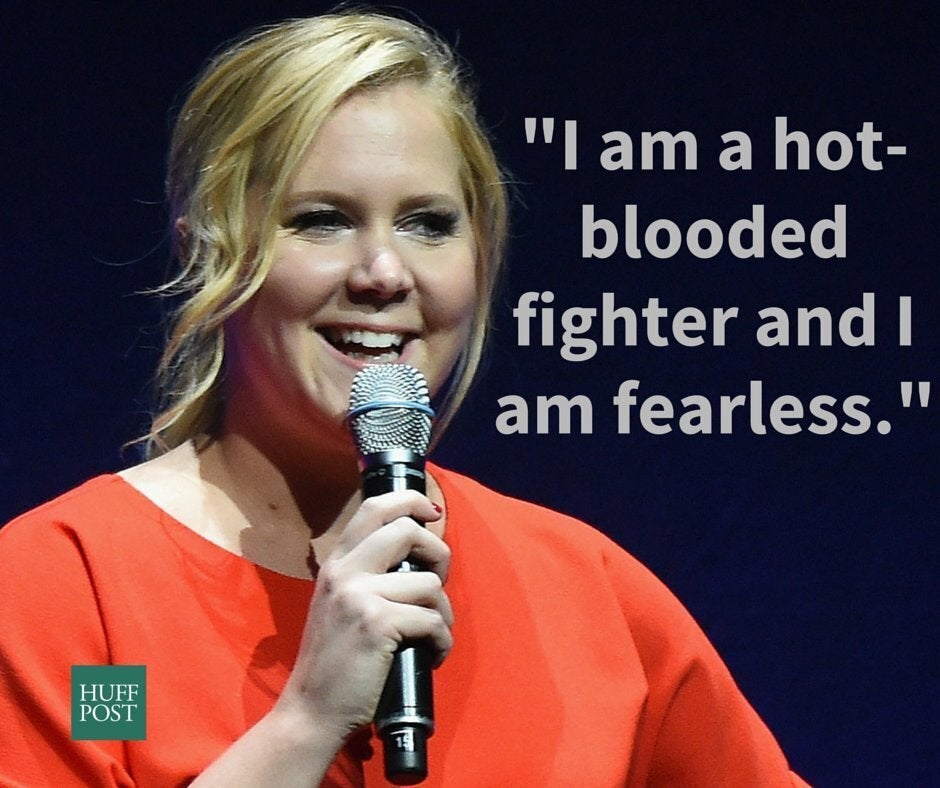 13 Amy Schumer Quotes That Make Us Proud To Be Women
Popular in the Community