While all the film talk so far this year has been of the all-conquering 'Spectre' and galactic hit 'Star Wars', Awards Season is creeping up on us, with BAFTA nominations, Golden Globes ceremony and Oscar nominations all keeping us on our toes within the first fortnight of 2016.
So which stars will be starting to free up their mantelpieces, and which will be preparing their best losers' smiles in time for Awards Season 2016? We look at the favourites in the running this year...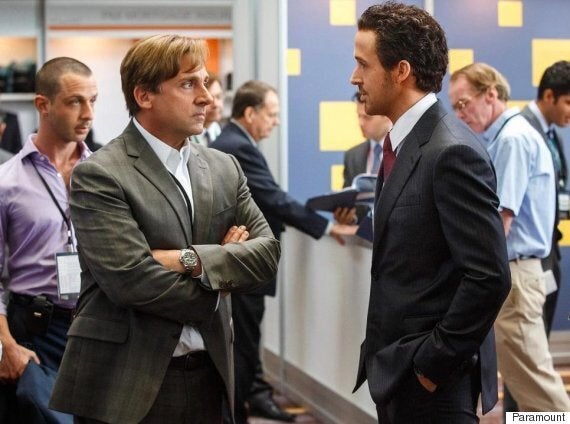 Steve Carell and Ryan Gosling in 'The Big Short'
Todd Haynes' tale of forbidden love in 'Carol' is currently swaying many of those with voting cards, the front runner in the Golden Globe nominations and likely to attract many Academy members.
'Spotlight' and 'Trumbo' both do what the Academy loves, focus on a few inspired real-life individuals, so expect them to pick up some love in the next few weeks. Same goes for 'Steve Jobs', although his egotism, so carefully told, will perhaps go unrewarded.
But, for me, the smart money is on 'The Big Short' - satire at its best, documenting the true tale of a few money mavericks who bet against the banks during the financial crisis in 2008. This one, if it wins, will be another big plaudit for Brad Pitt's Plan B production company, following 'Moneyball' and '12 Years A Slave'. The man has a sure eye.
While Ridley Scott should be rewarded for leaving behind the likes of 'Prometheus' with a return to form in 'The Martian', and Todd Haynes shows his sure touch once again with nostalgic romance in 'Carol', 'Birdman's winner of last year Alejandro G Inarritu will take some beating for his stunning bleak depiction of 'The Revanant'. Wouldn't it be great, though, if veteran George Miller collected a gong or two for the mould-breaking 'Mad Max: Fury Road', and thanked everybody who helped bring his 30-year-old character back to life?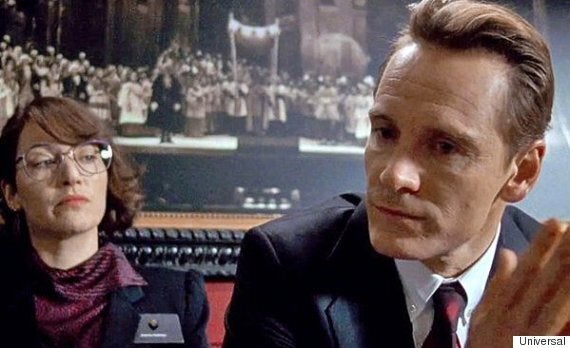 Michael Fassbender and Kate Winslet in 'Steve Jobs'
The toughest one to call this year, with Quentin Tarantino's 'Hateful Eight' bringing colour and wit to an era of bygone violence, and 'The Big Short's Charles Randolph and Adam McKay and 'Spotlight's Tom McCarthy and Josh Singer all bringing out the best in their all-star ensembles. I still have a soft spot, though, for the blink-and-you'll-miss-a-bit esoteric rhetoric of Aaron Sorkin, in his element telling the story of Steve Jobs in an ambitious, three-act, almost theatrical form. It brings out the best in his cast, Michael Fassbender and Kate Winslet, and demands the most of his audiences. What more can you ask?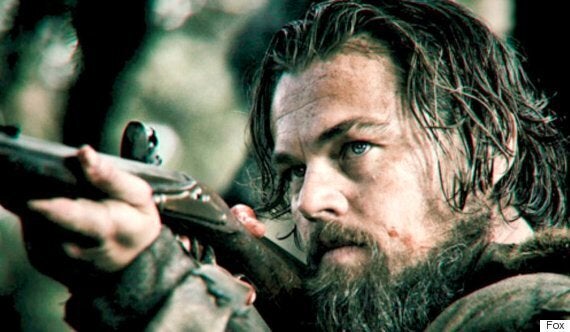 Leonardo DiCaprio in 'The Revanant'
While Michael Fassbender bent over double to confound his lack of physical likeness and bring Steve Jobs to life, Christian Bale showed his softer side in 'The Big Short' and Eddie Redmayne didn't rest on his laurels after bagging an Oscar and brought 'The Danish Girl' to life, surely, if life is fair, this is Leo DiCaprio's year. I mean, what does he have to do? He's run himself ragged with transformation over the years, this time he's been deserted by his pack mates in 'The Reveanant', been ravaged by a bear and even made himself a bit ugly. If not now, when, people of the Academy?
While Cate Blanchett and Rooney Mara are both impeccable in 'Carol', this symmetry could potentially lead to a vote-splitting debacle, Thelma-Louise style, for the various Guild and Academy members come Awards season. It just seems unfair to put one above the other, when the film is all about celebrating their chemistry.
So... that could leave the field open for the likes of the beautiful Alicia Vikander, Golden Globe nominated TWICE for 'Ex Machina' and 'The Danish Girl', but more likely the unforgettable Brie Larson playing an over-protective mother in 'Room'.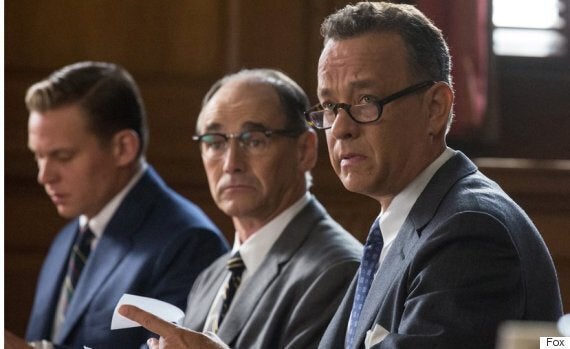 Mark Rylance is a strong British hope for his role in Steven Spielberg's Cold War thriller 'Bridge of Spies'
At last, some British hopes for Mark Rylance, bringing all his serene stillness to Steven Spielberg's 'Bridge of Spies'. If that doesn't happen, it'll likely be because voters have quite rightly seen the stunning Paul Dano at work playing a young Brian Wilson in 'Love and Mercy', or because they've let nostalgia get the better of them, and can't resist voting for Sylvester Stallone in 'Creed'.
More British hopes, this time for Helen Mirren in 'Trumbo'. Her biggest threats will surely come from Alicia Vikander in 'Ex Machina', bringing a surprising amount of humanity to a robot, and the dressed-down Kate Winslet, bringing a surprising amount of humanity to the tale of Steve Jobs.
Who are you rooting for? Let us know below and remember to come back in 2016, when we'll be keeping an eye on all the winners and shockers come Awards Season. Three weeks and counting now - first off the block, the BAFTA nominations on 8 January.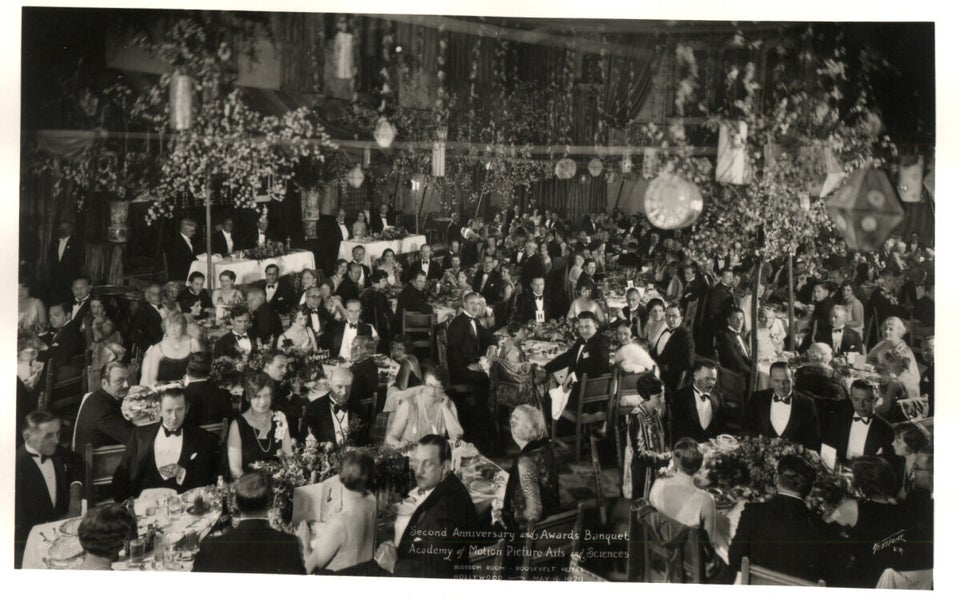 The Oscars: Photos Of Hollywood's Biggest Night Through The Years
Popular in the Community