The former professional footballer opened up about his children in a documentary titled For The Love Of The Game, which will air on BBC One over Christmas.
Speaking about why he wants his kids to see the documentary, Beckham said, according to Manchester Evening News: "My kids have been asking to come on these trips with me for years so at some point they will, obviously the priority is their schooling, but they are interested in these trips.
"My children always understand how important and how lucky they are to have the life they have."
Beckham, who travelled 11 countries in 10 days to film the documentary, said he will always sit down with his children after returning from a trip away and discuss "every detail" with them.
He said: "It's not that she doesn't want her to play football but after having three boys that do want to play football, she wants to be able to have one of our children that wants to go and do stuff with her, like ballet or tap.
"I think Victoria has obviously had 16 years of sitting on a cold, Sunday morning sideline watching the boys and she'd like to sit indoors and watch Harper either play tennis, or ballet or tap."
The documentary, For The Love Of The Game, will air on December 29 at 9pm on BBC One.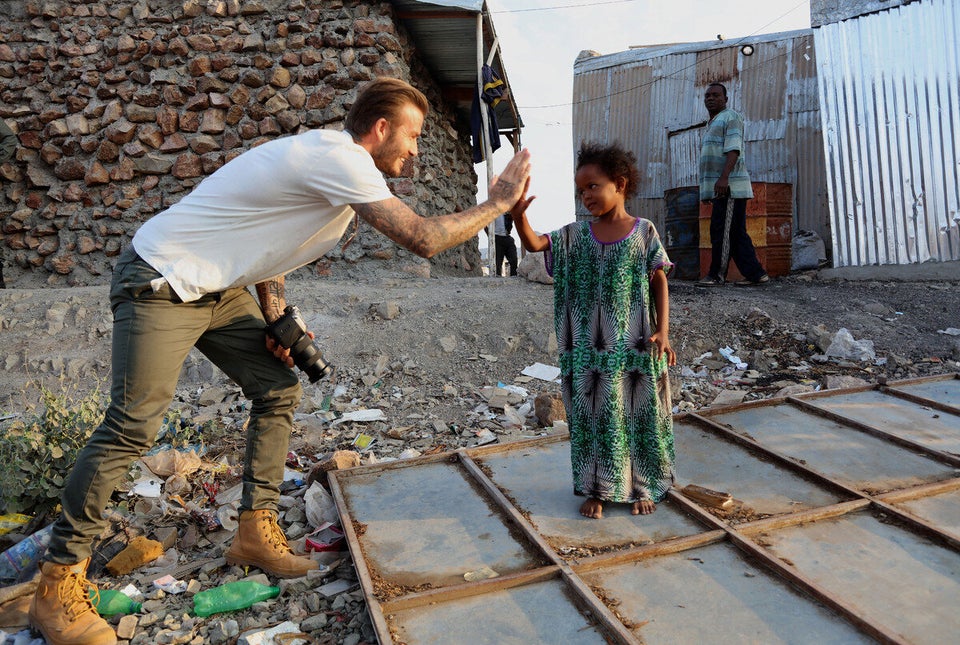 David Beckham: For The Love Of The Game
Related