Model Lauren Wasser's life-altering experience with toxic shock syndrome made the headlines this summer when she sued a tampon company for the loss of her leg.
But now the 28-year-old, who thought she'd never get in front of the camera again, is back landing huge fashion campaigns.
In a new interview with Vice, the New York native reveals her incredible story - including how she landed a gig modelling shoes for Nordstrom's Christmas catalogue.
In 2012, when Wasser was 24 and working in LA as a model, she contracted TSS after using a super plus tampon.
What originally started as flu-like symptoms, led to a worried phone call to police from her mother.
"They found me face-down in my bedroom, ten minutes from death," she told Vice. "Then they rushed me to the hospital where all my organs were failing. I had numerous blood transfusions."
TSS develops from a bacterial infection, and can be contracted by using tampons - either when they are not changed frequently enough, or if you are using a higher absorbency tampon than necessary.
Wasser said she changed her tampon several times that day, but it is likely didn't need the super plus variety she was using.
Although the model received a correct diagnosis from a hospital specialist, she had also suffered a heart attack and her condition was not improving, so doctors had to put her in a medically-induced coma for about a week and a half.
During that time, the infection in her legs turned to gangrene. Her right leg had to be amputated below the knee, and the toes and heel of her left foot were also removed.
Wasser now uses a prosthetic leg in place of the missing one and had a 'sleeve' made for her other foot.
Wasser admits that following the procedure, she fell into a deep depression.
"I literally was laying there thinking that my life was over," she told Vice. "I would never be accepted again, I could never model again. No one would look at me the same."
But slowly she learned to rebuild her former life, attributing part of her recovery to photo therapy - one of her photographer friends takes pictures of her regularly, even when she doesn't want to be on camera.
"I would just mean-mug her, and be so angry, but through her showing me those pictures, I saw myself in a whole different light," she said.
"I think I'm more beautiful now than I've ever been, inside and out."
Regaining her confidence helped Wasser re-enter the world of modelling, including landing a huge campaign modelling footwear for Nordstrom's Christmas catalogue.
"Super stoked to see this out," she captioned the photoshoot images on Instagram.
"My first real job back in the modelling game. We both cried that day face timing my mum on set in disbelief to have even been chosen for the Nordstrom Holiday catalog."
In addition to modelling, Wasser also now advocates for greater transparency about the risk of TSS on tampon boxes.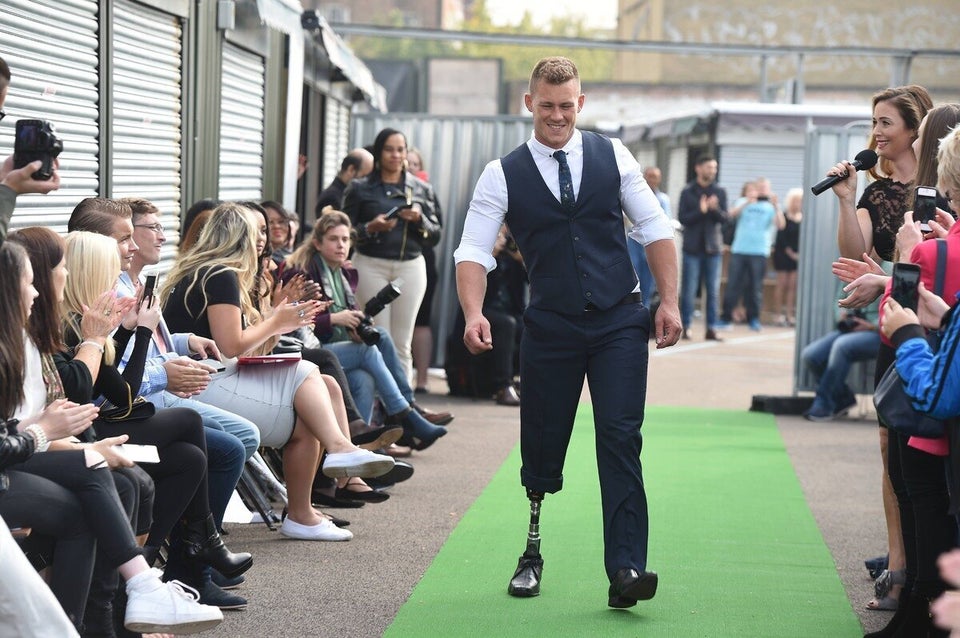 Models Of Diversity Catwalk Show 2015