In the latest installment of HuffPost's 'Now What' series, Ryan Duffy explores the staggering reality for the 1.1 billion people on the planet that do not have access to power, and the people who are building solutions.
Duffy interviews artist-inventor Jim Mason, who is solving the crisis in his own way after his own misfortune.
When Mason had his power shut off by the city of Berkeley, he rediscovered a sustainable power technology used during WWII, inadvertently creating one of the most innovative and accessible new tools in energy.
Mason created the All Power Labs, a group of genius misfits - Burning Man artists, brilliant engineers, and welders with a rebellious streak.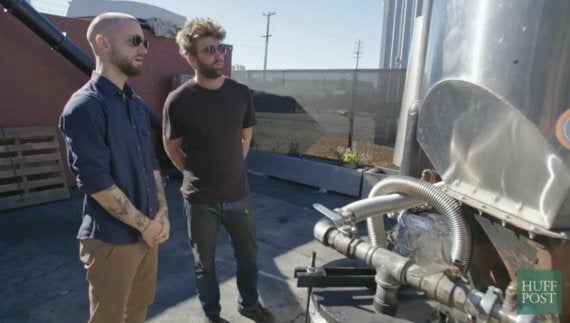 Ryan Duffy explores a world with no power
The APL gang decided to use the new found discovery to grow their power experiments beyond their own lot and far beyond Berkeley, manufacturing biomass generators at scale and working with organisations around the world.
They decided to put them in the hands of people who wanted to find sustainable power solutions or, even more pressingly, simply wanted reliable access to power and electricity where there was none.
The APL went to the country of Liberia, a nation coming out of civil war, beset by incomprehensible atrocities and brutal leadership, and a battle with Ebola. Only 9.8 percent of Liberia's 4.39 million citizens have access to electricity.
Watch the full story in the video above.