It turns out the one person not worried about Kim Bodnia's abrupt departure from 'The Bridge' was the actor drafted in at the last minute to replace him – Thure Lindhardt, the man who has increasingly stolen viewers' hearts as Saga's new sidekick Henrik.
"I didn't actually know 'The Bridge'," Thure tells HuffPostUK, on the phone from Paris, where we catch up with him wandering the streets in search of a café. "I hadn't watched it. I have to be honest with you, I don't even have a television.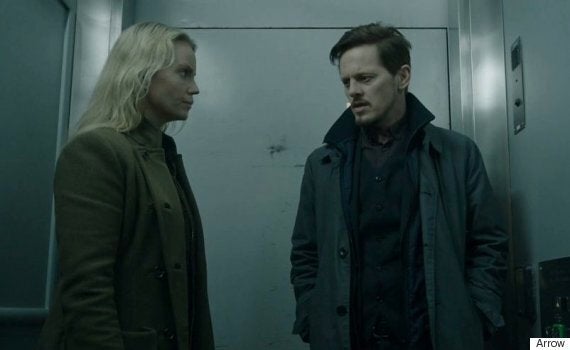 Thure Lindhardt (right) stepped in to replace Kim Bodnia for the third series of 'The Bridge' with Sofia Helin
"So I didn't have the history with the show that so many of its fans have," he continues. "However, as soon as we started, I kind of fell in love with Henrik. He grew and grew on me. The role just felt like a very comfortable slipper that I could wear without worrying about it too much."
This ease has been borne out by viewers' great enjoyment in the dawning relationship between Henrik and the show's leading lady Saga, played so convincingly by Sofia Helin, even with some confusing moments along the way. Once the pair start spending the night together between shifts, Henrik could be forgiven for thinking he's allowed to watch television with his new romantic interest. Saga, however, was having none of it. "Sex or alone," were the options she offered when he knocked at her door, something actor Thure giggles at today. So are this pair in love, or what?
"I wouldn't say they were in love," he ponders. "It seems to me to be a very intense connection. But I just acted it my way. Whatever the audience wants to feel is going on is fine with me, I don't want to get in their way by saying the wrong thing."
Despite the tentative romance in the show, the murders at the centre and the overall vibe is dark and intense, so much so that Thure admits he finished the production absolutely exhausted. "I felt like I had to come down," is how he puts it. "I felt tired. I was offered another big job soon after and I had to say no. The only thing I felt like doing was some comedy afterwards."
Will he be persuaded to jump back in Saga's Porsche for a fourth series? "I would love to, there is so much to enjoy about this show, but it's not for me to say. It is the genius (writer) Hans Rosenfeldt who has to put in the hard work for it to happen, so we'll have to see."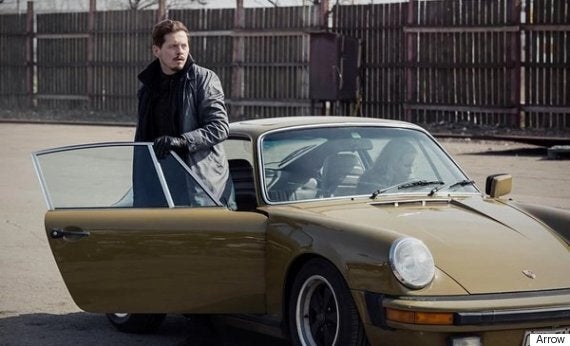 Thure says the role of Henrik fit him like "an old slipper"
In the meantime, Thure is happy to be a jobbing actor, joining his fellow Danish stars whenever the project permits – "it is such a small country, we all genuinely know and like each other and hear about every project" – and in the meantime, sip coffee in Paris.
"Ambition is fine, but it's such a difficult lifestyle to maintain, we are so dependent on other people's decisions about who they want for what, I decided a while ago not to try to control too many aspects of where I go and what I do," he expands. "I decided not to have a plan, and the plan to have no plan is working beautifully."
The Bridge Season 3 and Trilogy Boxset are available now on DVD and Blu-ray.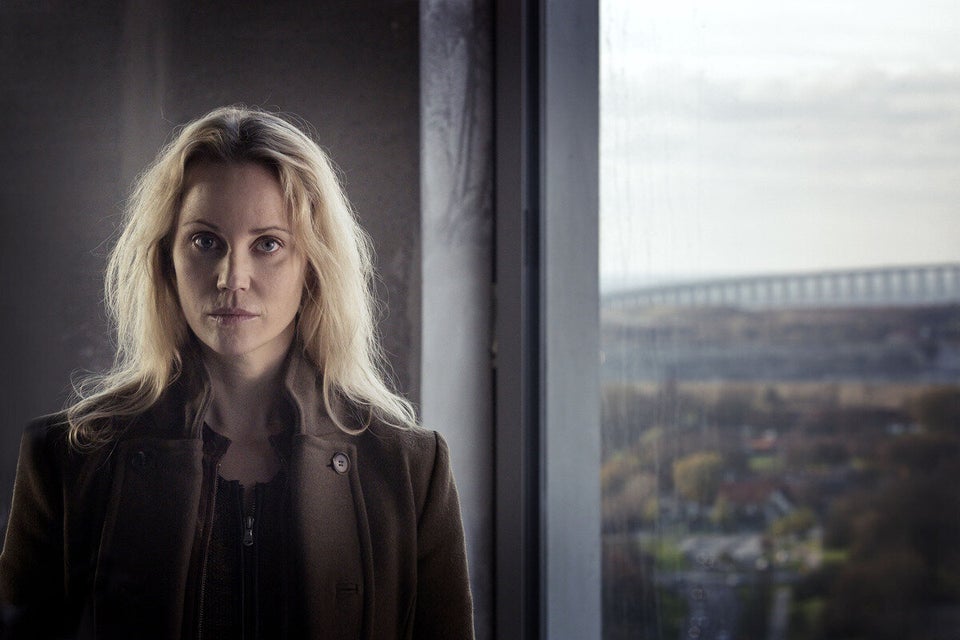 The Bridge Series 3
Related