Justin Bieber's has urged fans to buy the charity release from the NHS Choir, as sales figures emerged that 'A Bridge Over You' was closing the gap on his single 'Love Yourself' in the race for Christmas number one.
Although The Biebs initially looked dead-set to snatch this year's festive charts crown, new statistics released by the Official Charts Company have revealed that the choir's track could be about to claim the spot instead.
'A Bridge Over You' serves as a mash-up of Coldplay's 'Fix You' and Simon and Garfunkel's classic hit 'A Bridge Over Troubled Water', with proceeds from the track going towards a range of healthcare charities.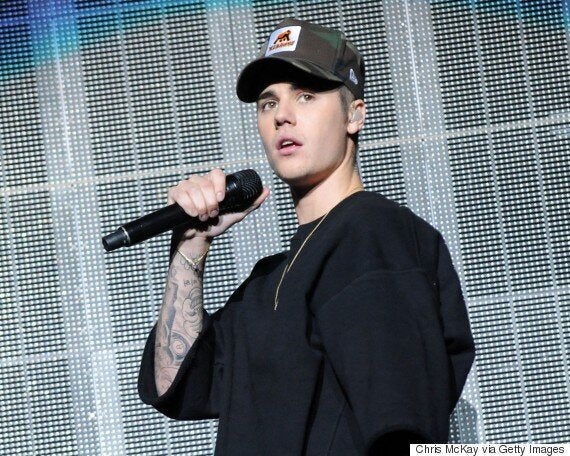 The charity track originally gained speed thanks to a campaign on Facebook, with data on Wednesday showing that it was just 662 combined sales behind Justin Bieber in the race for the Christmas number one.
And now even the 'Baby' singer himself is getting behind the NHS Choir, urging his UK followers to download their track instead of his on his Twitter page:
Chief executive of the Official Charts Company, Martin Talbot, has said: "As well as climaxing on Christmas Day for just the fourth time in history, this year's race for the festive number one is looking like one of the closest ever.
"With just two days to go, it really is too close to call – possibly the most exciting battle since Joe McElderry took on Rage Against The Machine in 2009."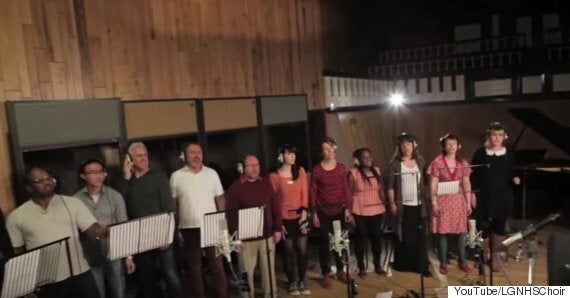 While the festive top spot was initially reserved for 'X Factor' winners since series two victor Shayne Ward's 'That's My Goal' in 2005, that all changed in 2009, thanks to a campaign to get Rage Against The Machine's 'Killing In The Name' the accolade instead.
Watch the video for 'A Bridge Over You' below: