Kylie Jenner has shared a heartbreaking story of a young man who was physically, sexually and emotionally abused by his partner.
Matteo Bologna, who lives in Melbourne, Australia, was brutally raped and violently assaulted by his now-ex during their year-long relationship.
Sadly, his story is oh too familiar. A recent report highlighted the scale of male sexual assault and the shame preventing victims from coming forward. Figures suggest just 3% of male rape victims go on to report the crime to police.
Kylie shared his story as part of her #IAmMoreThan project, an anti-bullying campaign that empowers people by sharing uplifting and positive stories. Now, it seems she is extending the initiative to fight against a range of issues, not just bullying.
"I was with my ex partner for just over a year, things were great..at the start," he explains.
"Until he got addicted and started to rely heavily on the drug crystal meth. That's when things started to get abusive and extremely violent and I started to lie to my friends that I wasn't seeing him, because they knew how abusive he was. I had to cover marks and bruises with make up.
"I refused to believe that he was an unstable person, and believed that I could change him, but I couldn't. One day we went out to a club and he drugged me, I woke up tied to a bed and was gang raped by him and 7 other people. He made me believe that I deserved the abuse and I would take it."
He continued: "Towards the end of the relationship he called me telling me to go to his house because there was some type of emergency. I went and found him having sexual intercourse with another male. That should have been the end of it right?"
"Though a couple weeks later he texted me saying to meet me at his house because he wanted to apologise for everything that he did..stupidly I went, as soon as I arrived he grabbed the back of my head and smashed it into a brick wall, whilst choking me he forced himself on me."
"I didn't tell my parents about the abuse until about a year later, and told my friends that I managed to get him off me because that's what I wanted to believe.
"No one should be ashamed of domestic violence and rape. It's never your fault and you should always speak up and help is out there. If you have experienced and are going through something similar, please don't hesitate to seek help," he wrote.
"Never think your alone and help isn't available. Your not a victim your a survivor." [sic]
Sadly, Matteo's experience is similar to other male sexual assault victims.
Michael May, chief executive of Survivors UK, told HuffPost UK in a recent interview that, as with women, most perpetrators are known to the victim, with the same proportion of rapes taking place in relationships.
However there are marked differences between male and female victims. "Males are more likely to be assaulted by multiple perpetrators and to have had threats of violence or weapons used in the commission of the crime," he reveals.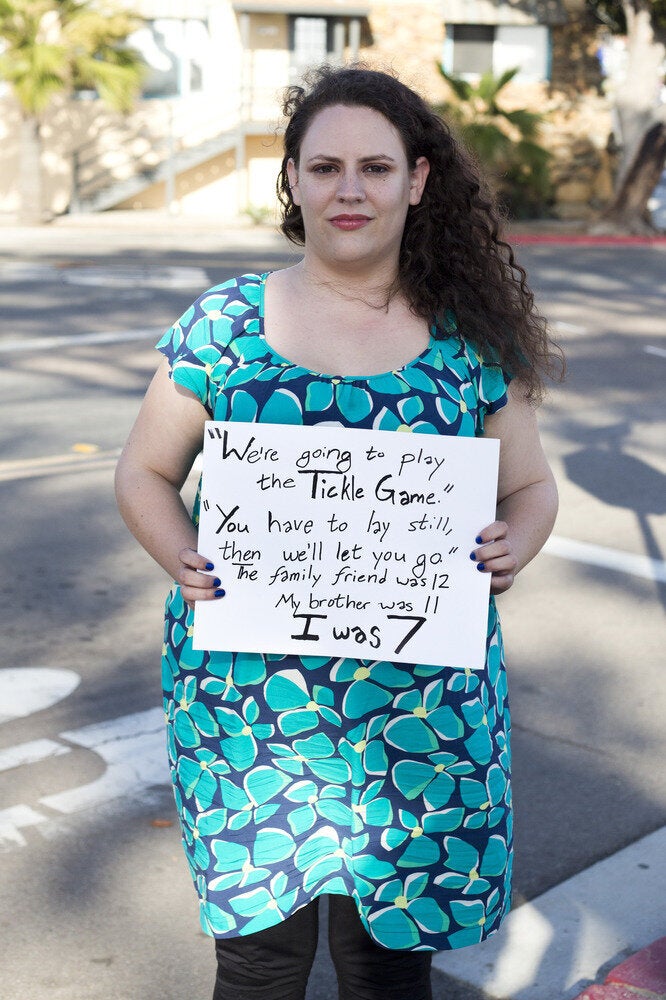 40 Powerful Images Of Surviving Sexual Assault