A campaign has launched to highlight the fact that children are often the forgotten victims when violence occurs in the home.
Refuge, the country's leading domestic violence charity, has partnered with Facebook to launch the new campaign titled #givethemrefuge.
A powerful short film, featured above, has been released on Christmas Eve to launch the campaign.
The film highlights the shocking fact that 750,000 children witness domestic violence each year - an experience which can have a profound and lasting impact.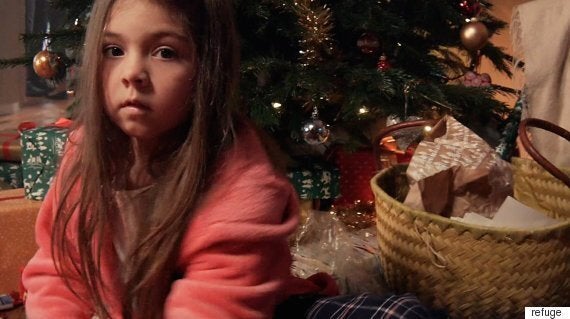 At first glance the film seems similar to many other happy scenes we see at this time of year. A child is being filmed by her older sister happily unwrapping gifts on Christmas morning.
However, in the background, an unsettling argument unfolds between the children's mother and father.
As the verbal and physical violence escalates, the older sister tries to distract the younger sibling from the raised voices in the background.
After a few moments she drops the phone that she is filming with and the screen goes blank. The two children run upstairs to escape what is sadly a commonplace domestic violence incident.
While the film is fictional, it is based a typical daily reality for the 750,000 children living with domestic violence in the UK every year.
Someone who was once one of these children is Amanda*.
She said: "From as young as I can remember I witnessed my father abuse, threaten and intimidate my mum; my brother, mother and I lived in daily fear and terror.
"It was only after a frantic phone call I had with my father that I knew he would fulfil his threat to 'smash her brains against the wall' and kill my mother.
"It was after that phone call that we made an escape to the sanctity of a refuge. I was 10 years old then; I'm 22 now.
"Even today, I look back and thank my lucky stars that we were able to access support from Refuge.
"Not only did the refuge give us safety, anonymity and a place to overcome our trauma and rebuild our lives, but my brother and I had the opportunity to enjoy our childhood and also start over.
"I am ashamed that the state does not protect funding for the vital services that Refuge runs. Imagine if we had not had access to a refuge – would I be alive today? Would my brother, my mother?"
Amanda said she would urge anyone watching the new video to reach out and contact Refuge, donate, and share the film so that others do the same.
"Together we can save services and ensure children like me and my brother get the support they so desperately need and deserve," she said.
Commenting ahead of the campaign launch, Sandra Horley, CBE, chief executive of Refuge said: "Women and children experience domestic violence all year round – and for many 25 December will be like any other day, filled with fear and uncertainty.
"Refuge supports over 3,300 women and children every day – women and children just like those in the video; children just like Amanda and her brother.
"On any given day two thirds of our residents are children. For those who escape and come to one of our refuges we offer so much more than a roof over a woman and her children's head; we offer vital support that gives women and children the building blocks to start a new life.
"Yet the places of safety we run are under threat. Refuge is fighting to raise funds to keep its services running. Which is why Refuge is enormously grateful to Facebook for backing this campaign – with the financial climate look set to get worse we need support more than ever.
"Please share #givethemrefuge and donate to save our services. Today's children are tomorrow's future – they need and deserve this life-changing and life-saving support more than you could ever imagine."
Links you may find useful:

Refuge - Domestic violence help for women and children - 0808 2000 247

Visit Women's Aid - support for abused women and children – or call the National Domestic Violence Helpline, run by Women's Aid and Refuge, on 0808 2000 247

Men's Advice Line for advice and support for men experiencing domestic violence and abuse - 0808 801 0327
*Names were changed to protect identity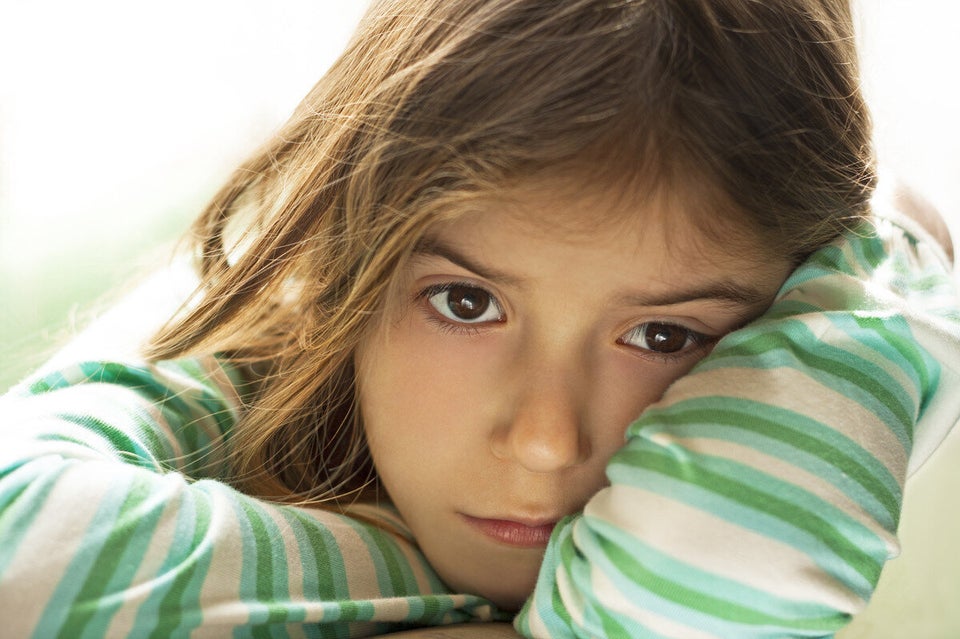 10 Lies From Childhood Domestic Violence