Christmas on 'EastEnders' is usually a gasp-inducing affair, and with plenty of exciting storylines about to hit their peak, 2016 is going to be no different.
Over the past months (well, years, in the case of the Lucy Beale saga), a number of plots have been building, and the likes of the Carters, the Cokers and Stacey Branning are just some of the characters set for an emotional time.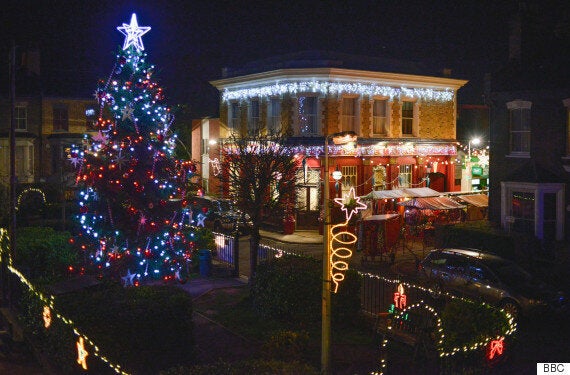 There's plenty of surprises in store for 'EastEnders' fans
While the exact details of what will happen in Walford this Christmas are still under wraps, a number of the show's stars have hinted at what viewers can expect, and needless to say, there's plenty of drama in store.
Here are the characters and storylines to watch out for…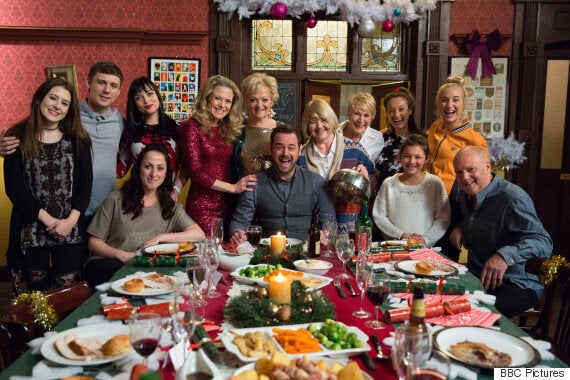 Linda has a full house for Christmas - but Dean won't be happy...
Mick and Linda Carter are set to finally tie the knot as the festive season begins to draw to a close on New Year's Day - but will their big day go to plan? Linda's been putting things into place for months, but if this year was anything to go by (RIP Emma Summerhayes) there's drama in store. Which brings us nicely to…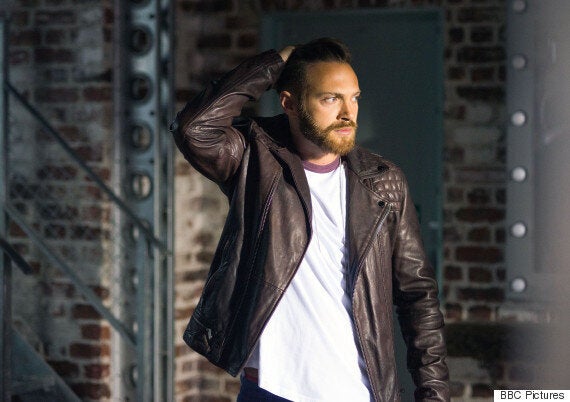 Matt will bow out next year
Danny Dyer has previously dropped a number of HUGE hints about whether his character will be getting revenge on rapist Dean Wicks. It seems the time has finally come for Matt di Angelo's evil alter-ego, and Danny said earlier this year: "It's an 'EastEnders' wedding so it's f***ed straight away, it's not going to be happy but it's another gift for me as an actor."
3. If It's Not Dean, It'll Be Somebody Else Leaving In A Coffin
The 'EastEnders' team love to tease us, and the show's producer has revealed that there will be some totally unexpected shockers this Christmas - including a death.
"From Christmas Eve, going all the way through to January and beyond, the stories keep on coming and the twists keep on coming," he stated. "We've got twists and surprises, the way we did in Live Week, that no-one knows about. There's some really, really big surprises that we haven't revealed and we're not going to reveal, so you're going to have to watch live on Christmas Day.
"Someone will die on Christmas Day that we haven't revealed to anyone, so that will be a surprise."
4. It's Kathy's First Christmas Back In The Square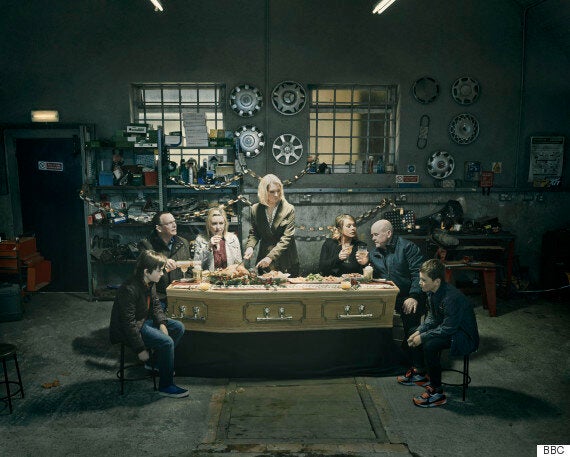 This promotional pic has got us *very* excited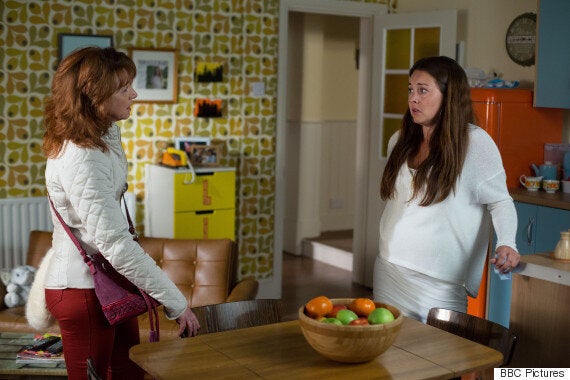 Carmel's getting closer to the truth
In November, Stacey stunned Kush with the revelation that he's the father of the baby, and we've genuinely lost sleep thinking about how the news will affect Shabnam in the months since.
When the baby makes a dramatic Christmas eve arrival, the countdown to when all will be revealed officially starts. Secrets rarely stay secret for long in 'EastEnders', and there's nothing more gasp-inducing than a Christmas Day shocker, right?
6. The Cokers Won't Be Reuniting *sobs*
We had high hopes that Pam and Les would be back together and working things out by the time the 25 December rolls around, but when Huffington Post UK spoke to actress Lin Blakley, who plays Pam, earlier this year, she shared some saddening news.
When asked how Pam and Les's Christmases will be, Lin replied: "I think it's going to be a lonely one for both of them. Whether they bump into one another or not, I think it's going to be lonely.
"Hopefully in the New Year she will start to understand things but I do think it's going to take a while, and that's the only way to play it really. But I hope they do get over it because they're so lovely together!" Awww :(
7. Bobby Beale's Reign Of Terror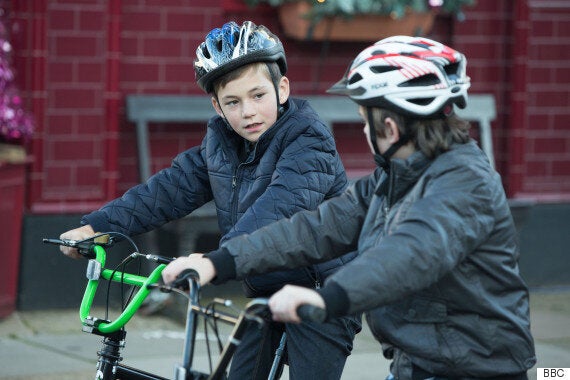 Bobby and don't exactly see eye-to-eye...
In February, it was revealed that Bobby Beale was responsible for murdering his sister, and viewers have seen his attitude worsen and violent ways continue in recent months.
8. Kat And Alfie Will Be Back
The couple were last seen jetting off to Spain in May, after a huge lottery win, however they're set to arrive back in the East End in the coming weeks. Jessie Wallace and Shane Ritchie are set to star as Kat and Alfie in their own spin-off series next year, but they have unfinished business to address in the Square before that - namely Alfie's huge health secret.
Catch up on all the latest 'EastEnders' news and spoilers here, and check out all the spoiler snaps from the Christmas episodes below...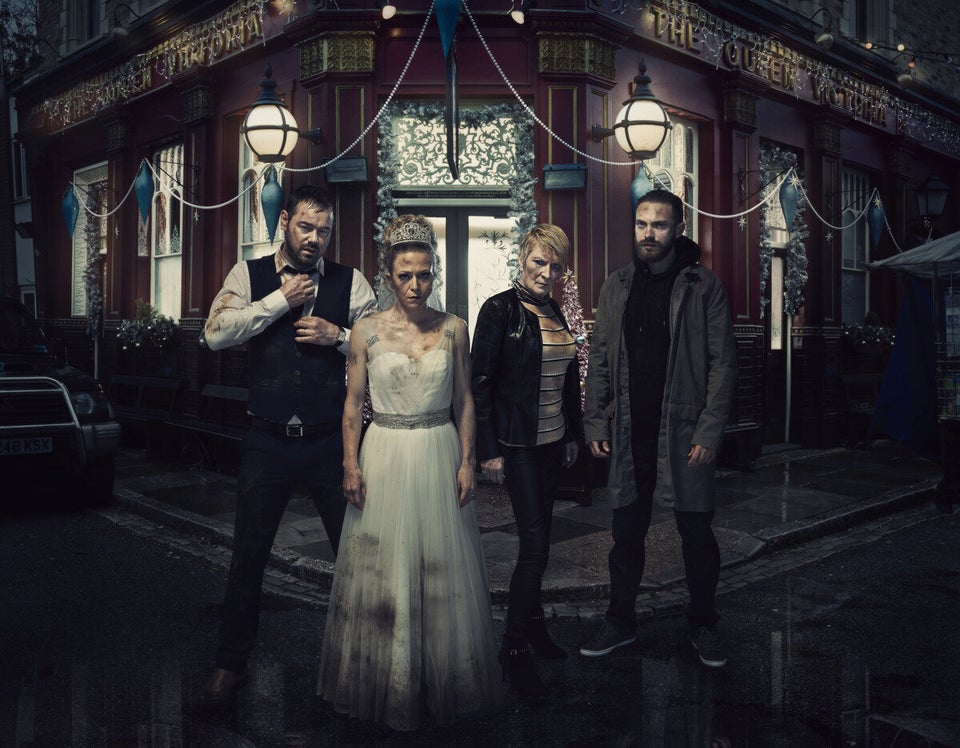 'EastEnders' Christmas 2015