Greenpeace capped off a busy 2015 with its "biggest victory" of the year, Shell's withdrawal from the Arctic. After years of campaigning, the company pulled out of controversial drilling off the coast of Alaska, in September, just six weeks after they were granted permission to do so. The company said it had failed to find sufficient signs of oil and gas, blaming the high costs associated with the project and a "challenging and unpredictable regulatory environment" for their decision.
A Greenpeace spokesperson said: "Not only is the Arctic now safe from oil spills, for the short term at least, but that decision has already had positive knock-on effects, and will continue to do so. Extreme oil, oil that's difficult, dirty and expensive to extract, is no longer the inevitable next step for the energy economy."
Another environmental win came at the COP21 Summit, in which world leaders agreed on a global plan to limit carbon emissions. Greenpeace also gained the backing of many celebrities, including Charlotte Church and Emma Thompson, who joined protests In London against arctic plans. The recent image of a polar bear "searching for food" taken by Photographer Kerstin Langenberger also helped the cause. Langenberger linked her observations to the loss of arctic ice caused by climate warming. Greenpeace also focused its attention on the refugee crisis, the organisation involved in joint sea operations to provide assistance to boats in distress, including a mission that saved a newborn baby from drowning in the Aegean Sea.
Greenpeace UK spoke to HuffPost about the projects that made the most impact this year, and the road ahead.
Kayaktivism was definitely one of the highlights. A fleet of kayaks blocking an oilrig is a powerful image, and one that summed up the two sides in the Arctic drilling argument – local people putting their bodies, and their culture, in the way of a huge oil multinational. That wasn't just Greenpeace activists, but then our campaigns always rely on support from the local people whose environment is threatened.

One big struggle ended. Over the last few years we've had an ongoing discussion with UK fishermen, getting to understand each other and see how many things we have in common. This year that has all come to fruition, and Greenpeace has been campaigning alongside small-scale, sustainable fishermen for changes, which help them and help the marine environment. After years of conflict, it's great to be a fishermen's friend.

We're struggling a bit in India. The government there has taken us to court six times to try to shut us down. We've won every time so far, but it's intimidating to have the state trying to shut you up, and it takes a lot of our time and effort away from the important issues we want to work on.

We've had a very important signal from Paris, which is very positive in that all the world's governments have agreed we need faster and deeper CO2 cuts, but doesn't have a mechanism to make sure that happens. We'll be trying to act as a substitute for that mechanism.
Take a look at the most influential campaigns of the year in pictures.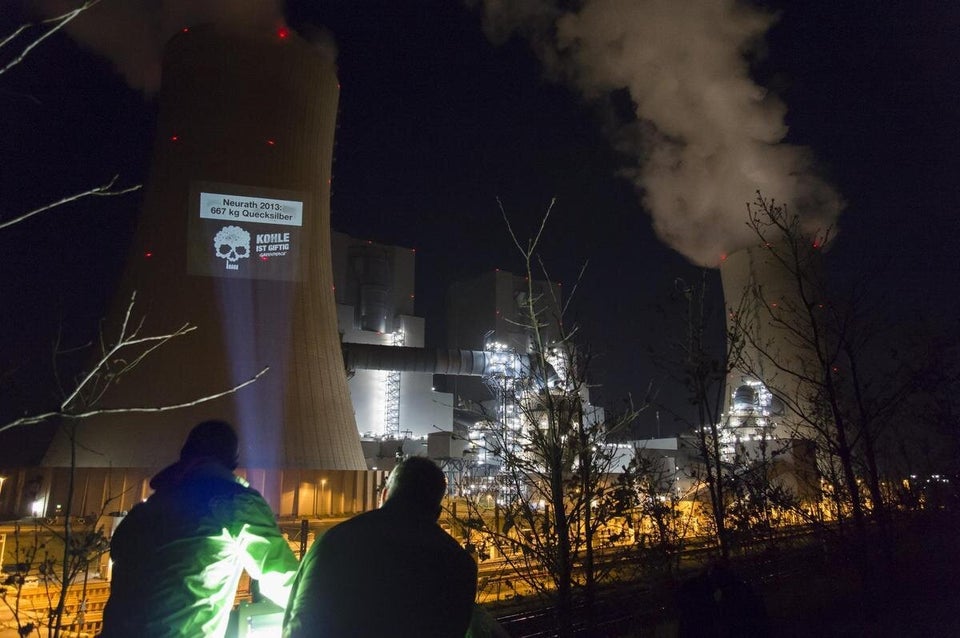 Greenpeace's Most Powerful Pictures