The official Christmas Number One for this year has been revealed, with the NHS Choir beating Justin Bieber to the top spot for 2015.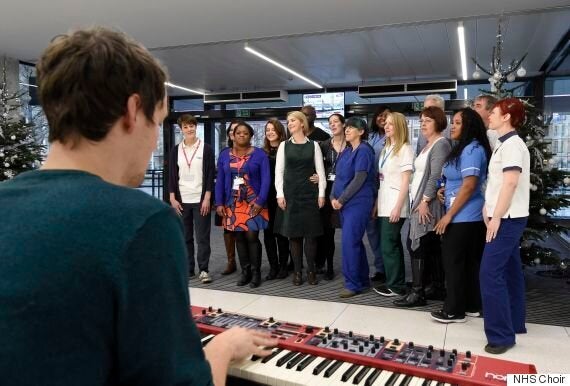 The NHS Choir have reached the top spot ahead of Justin Bieber for this year's Christmas number one spot
The Choir's single enjoyed a combined chart sales of more than 127,000 copies, nearly 31,000 ahead of Bieber's
OfficialCharts.com made the announcement this morning, with the choir's response: "We are absolutely overwhelmed and couldn't be any happier! It's a brilliant celebration for the NHS across the country so well done and thank you everyone for downloading and streaming.
"A massive cheer for the NHS, thank you!"
However, it could also be seen as a natural step in Justin's recent redemption curve, which has seen him apologising for his previous antics and being baptised. And, seeing as it's Christmas, we're going to give JB the benefit of the doubt (for one day only) and say Happy Christmas to him, and to all those hardworking NHS people, too.