'EastEnders' bosses promised a dramatic Christmas episode and they certainly weren't lying.
The Beales and the Mitchells took centre stage in the hour-long special, as tension between the two families pushed them to breaking point, but viewers were left with one huge question - who was in the car Ronnie Mitchell condemned to the scrap heap?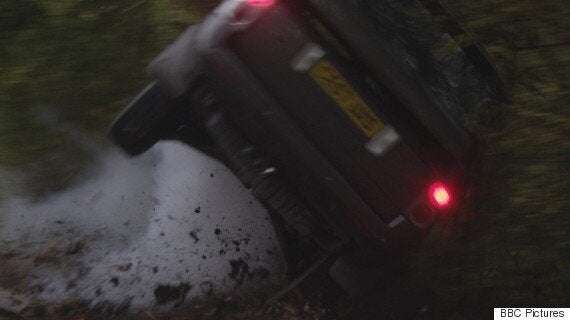 On Christmas eve, we saw Ronnie putting a plan into place to get rid of Vincent once and for all, and as she spent the day with returnee Jack Branning, it seemed her plan had worked.
However, Vincent soon returned to Kim and Pearl, and when Ronnie bumped into him at the pub, she couldn't help but wonder how he'd escaped from the car at The Archers.
Only when Vincent replied, "What car?" it became clear that he was never in the vehicle at all.
With multiple Albert Square residents currently AWOL, the jury is out on who it may have been.
Think you've worked it out? Let us know in the comments below…
In a bid to force Phil to keep Sharon quiet about the fact Bobby's a murderer, Ian Beale offered him a deal, and Phil told his wife that Ian was at the wheel when the accident took place.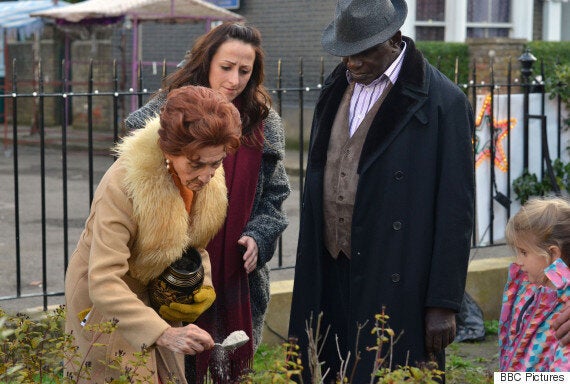 Another emotional scene saw Dot scatter Jim's ashes near Arthur Fowler's bench
It didn't end there though, and Phil was dealt a blow of his own when doctors realised his severe seatbelt bruises were the result of liver damage.
So all in all, it was just another delightful Christmas in Walford.
'EastEnders' continues tomorrow (26 December) at 7.30pm.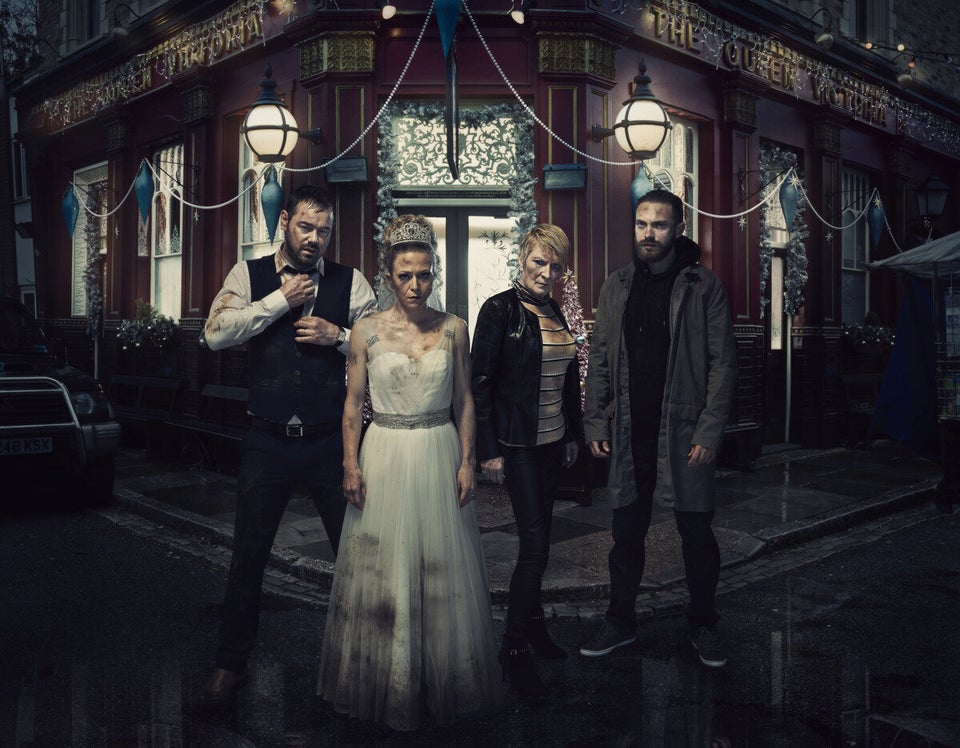 'EastEnders' Christmas 2015
Related