Prime Minister David Cameron will chair a conference call of the Government's emergency Cobra committee as the crisis deepens, The Press Association reported.
Police advised between 300 and 400 people to evacuate in York by the River Ouse and River Foss, with hundreds more believed to be at risk.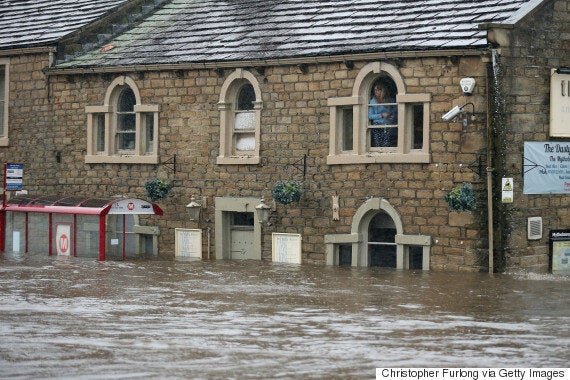 Residents look out from homes in the Calder Valley town of Mytholmroyd
Hundreds of residents in West Yorkshire and Lancashire were evacuated from their homes on Saturday and thousands were left without power due to widespread flooding.
Dozens of severe flood warnings were still in place in Yorkshire and the North West but no further rain warnings were issued.
A spokeswoman at North Yorkshire Police said the force has advised between 300 and 400 people to evacuate in York, although some people had chosen to stay.
The Met Office said the worst-hit areas would see very little rain today - 1-2mm at most in the late afternoon.
The Environment Agency (EA) has issued 31 severe flood warnings, signalling a risk to life, although many of the rivers involved were predicted to have reached peak levels.
Hundreds of flood warnings and alerts are still in place across England and Wales.
The Met Office was forecasting ice in parts of Scotland today but no further weather warnings were in place.
The River Aire, in Leeds, was predicted by the EA to have reached "record levels" at 11pm last night, with nine severe flood warnings in place.
Residents in York city centre, Huntington, Tang Hall, Osbaldwick and Foss Island were advised to start moving valuables to upper floors and to prepare to be evacuated.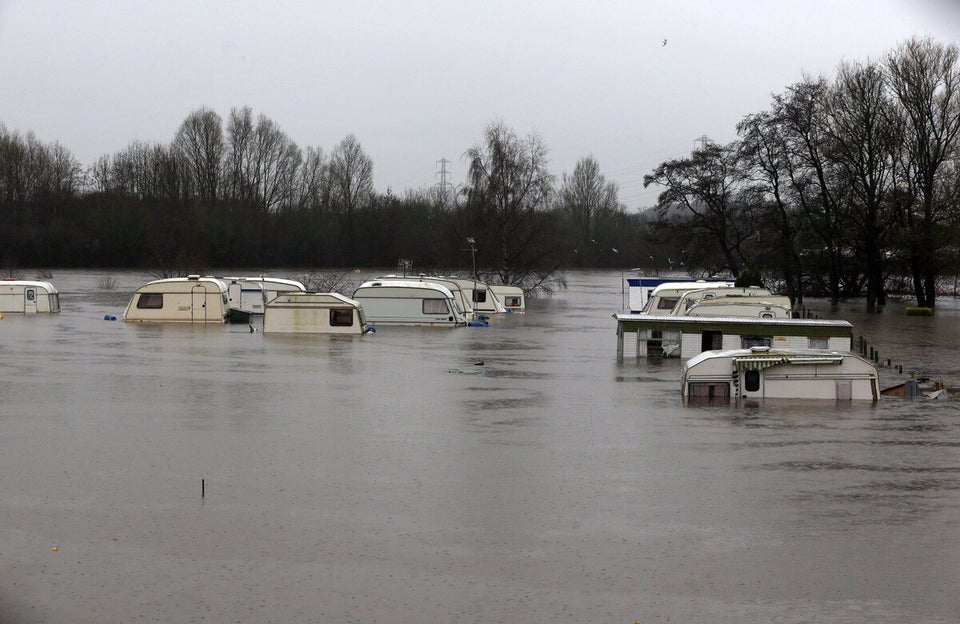 Boxing Day Floods
The EA said pumps in the Foss Barrier were at risk of electrical failure due to water entering the building and a decision had been taken to lift the barrier.
York City Council said an emergency meeting had been held and the River Ouse was expected to peak at more than 5 yards above normal summer levels on Monday afternoon.
About 10,000 homes in Rochdale and Lancashire lost their electricity supply on Saturday after a main substation was damaged and another 3,000 homes in North and West Yorkshire were also without power.
Electricity North West warned that some properties may be without power until Monday.
Hundreds of people were evacuated from their homes in Lancashire and Calderdale, West Yorkshire, as soldiers were drafted in to help with the flooding.
In Lancashire, the Fire and Rescue Service - which was forced to evacuate a flooded fire station in Padiham - said it had been called out to around 350 incidents and rescued 50 people during the floods on Boxing Day.
Todmorden, in Calderdale, was completely cut-off by flood waters and emergency services had to rescue a man from a car after he drove into deep flood water in Mytholmroyd.
Areas of Greater Manchester, including Salford, Bolton, Bury, Rochdale and Wigan, were badly affected by flooding, with more than 300 flood-related calls to the fire service in 24 hours.
A pothole on the M62, which appeared between junctions 19 and 20 near Rochdale, closed the westbound carriageway and, in north Wales, some drivers were forced to abandon their waterlogged cars.
People were warned not to drive unless necessary and rail passengers in Yorkshire were also advised not to travel today, with multiple railways lines either closed or at risk of closure in the wake of the severe flooding.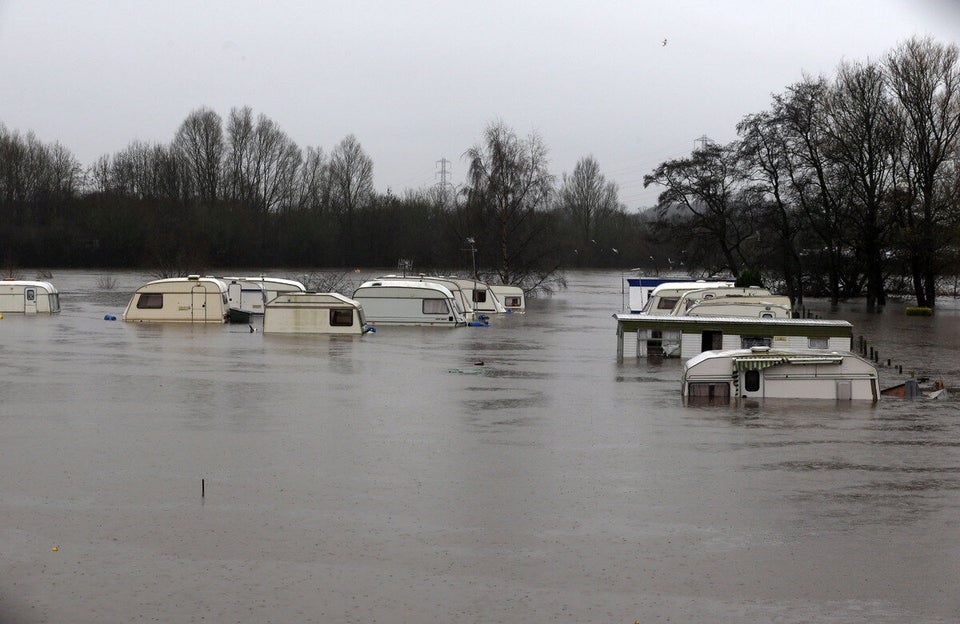 Boxing Day Floods
Related