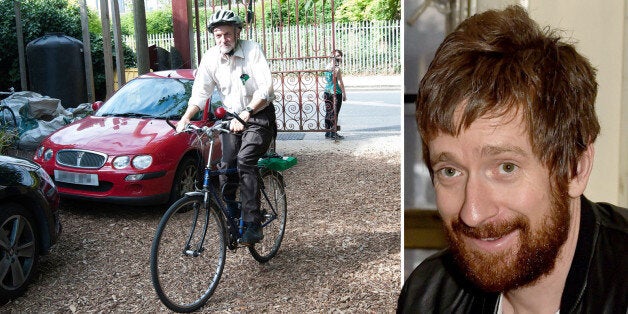 Jeremy Corbyn has admitted he never thought he would be in "any sort of position" to be a political leader in an interview with British cycling giant Sir Bradley Wiggins.
The Labour leader, appearing on BBC Radio 4's Today programme as the current affairs programme was guest edited by the Tour de France winner and multiple Olympic gold medalist, revealed to Sir Bradley he is "not that competitive".
But the MP made clear he can become Prime Minister and was "enjoying" the pressure of being leader of the Opposition.
The political probing followed the cyclist inspecting the Labour leader's aluminium-framed Raleigh, which he described as a "lived-in bike" but dismissed its apparent likeness to a the state-issued frames of Communist China.
"Whoever wrote it was a Chairman Mao bike should be sent away for re-education," Mr Corbyn joked.
The veteran Islington North MP, elected to leader on an anti-austerity ticket by a landslide despite strrugling to get enough nominations from Labour MPs, was asked whether it was "weird" to go from backbencher to taking on the Conservatives from the Despatch Box in the Commons.
He said there was "half a parallel" with sport. "In sport, yes, you're in it in the English tradition to take part. But in reality you're in it to win. Politics is slightly different in that I am not that competitive a person in that sense. I am much more of a community co-operative type of person.
"I never really thought I would be appointed to any sort of position so my aspirations, in so far as I had any personal aspirations, were to do my best to represent people and take up causes.
"This (leader) I was persuaded to put my name in to. It's turned out that I've become leader of the party. I'm very proud of that position. It is a huge amount of work and pressure but basically very enjoyable. I quite enjoy pressure. I don't worry about things particularly. I just get on with it."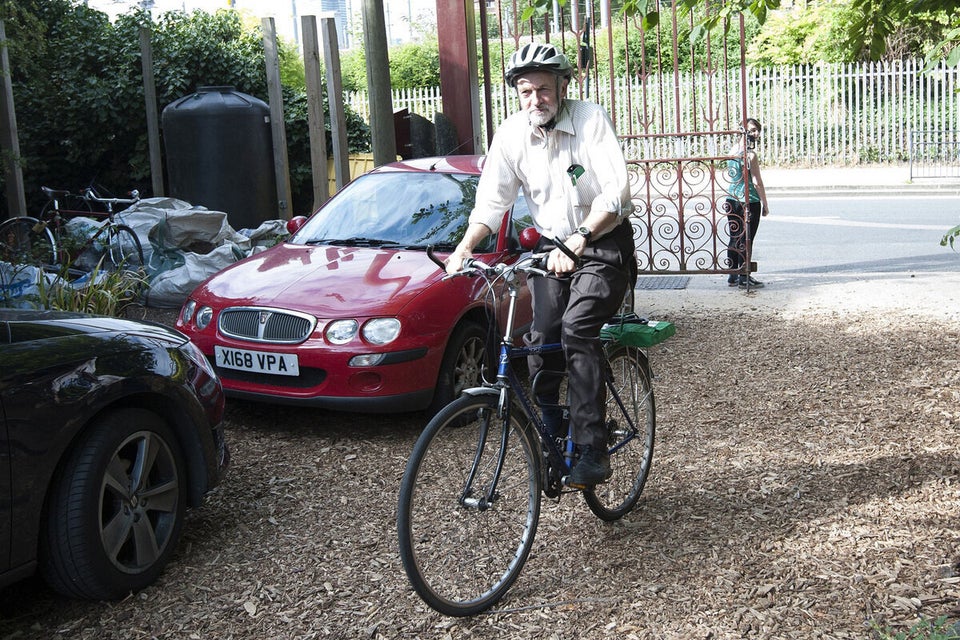 Corbyn on his bike
Asked if he could envisage becoming Prime Minister, he said: "Yes. Yes we could. And the opportunity is then to seriously unlock the potential in people, young people particularly. And to do something about balancing our society, to improve housing and opportunities for people. And be a force for human rights in the world."
Sir Bradley said he was "disengaged with politics", and asked how he tried to get people to be interested. "You have to be open, you have to be honest. I resent the cynicism surrounding Westminster and the cynicism of which many political calculations are made. You have to be straight-forward with the way you deal with people. And it's also about the way you conduct yourself.
"I don't personally throw abuse at anybody. I don't think that's the way of doing things. It certainly has a resonance with people who are completely turned off with the politics of celebrity, and personality. I think there's a huge interest in doing politics in a way of principle and decency with people."
The interview came amid reports Mr Corbyn is preparing to sack Shadow Foreign Secretary Hilary Benn from his Shadow Cabinet, although the issue was not raised.
Mr Corbyn spoke about the importance of having a life outside of politics, telling Sir Bradley that "working 24/7 doesn't mean you are producing 24/7". He listed his hobbies as growing vegetables on his allotment, making jam, bread and cakes and "doing bits and pieces of woodwork".
Related