Incredible images have revealed the extent of the severe rainfall sweeping Wales.
Copious amounts of water can be seen bursting over the Caban Coch dam in Elan Valley, in contrast to it pictured distinctly dry in earlier years.
More heavy rain is on the way for the country after the Met Office issued another warning with the latest winter storm to hit on Wednesday.
Storm Frank will bring with it torrential rain – as much as 120mm could fall in some places – and gusts of wind of up to 80mph.
Use the sliders below to reveal the before and after images: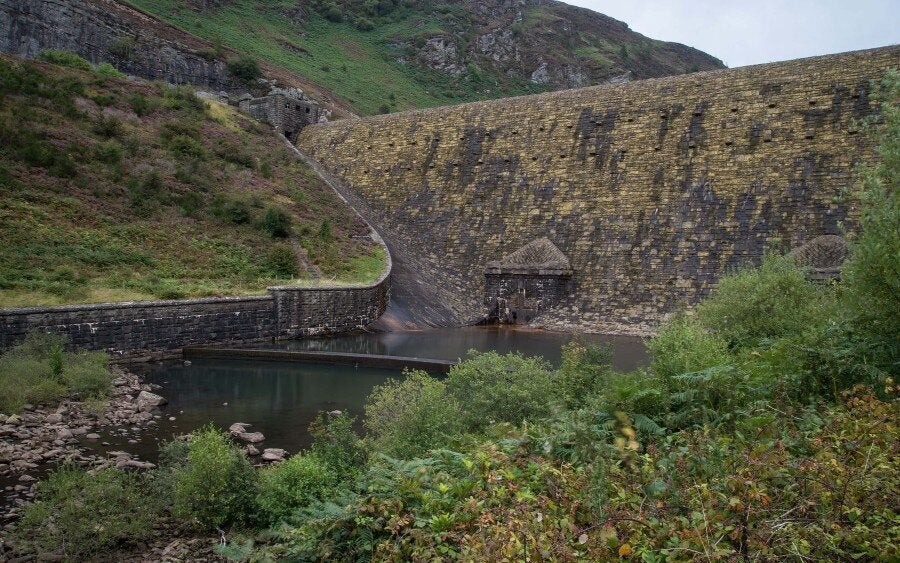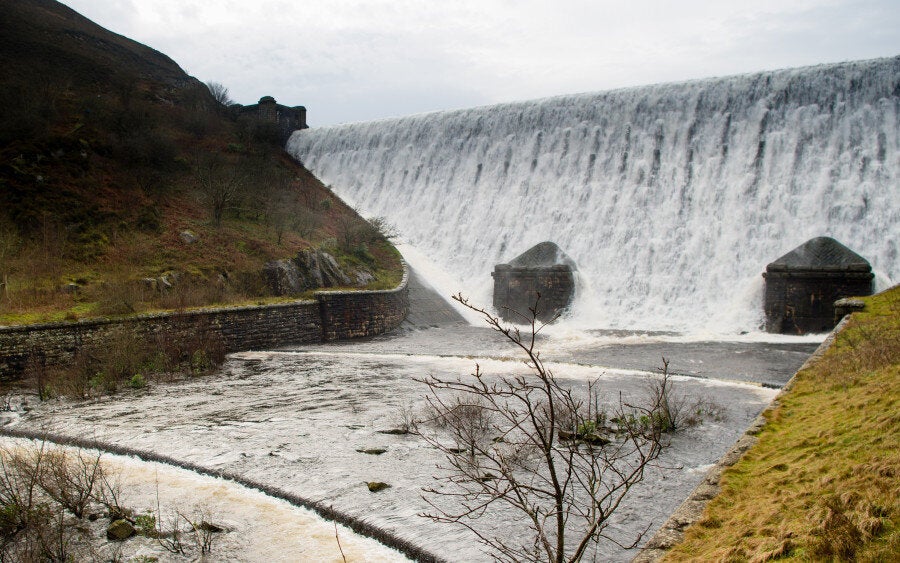 BEFORE: Elan Valley pictured just last year in August.
AFTER: Weeks of heavy rain dramatically cascade over the top the Caban Coch dam in the Elan Valley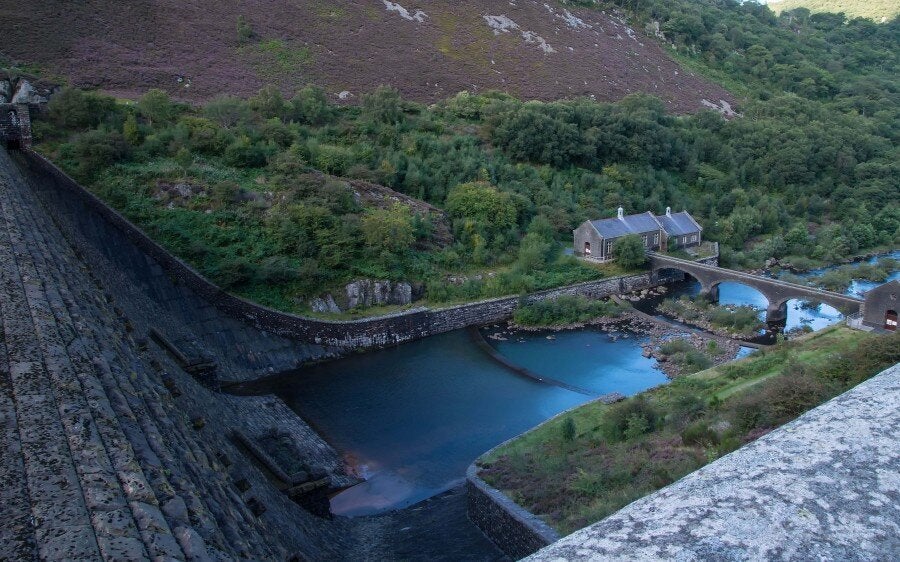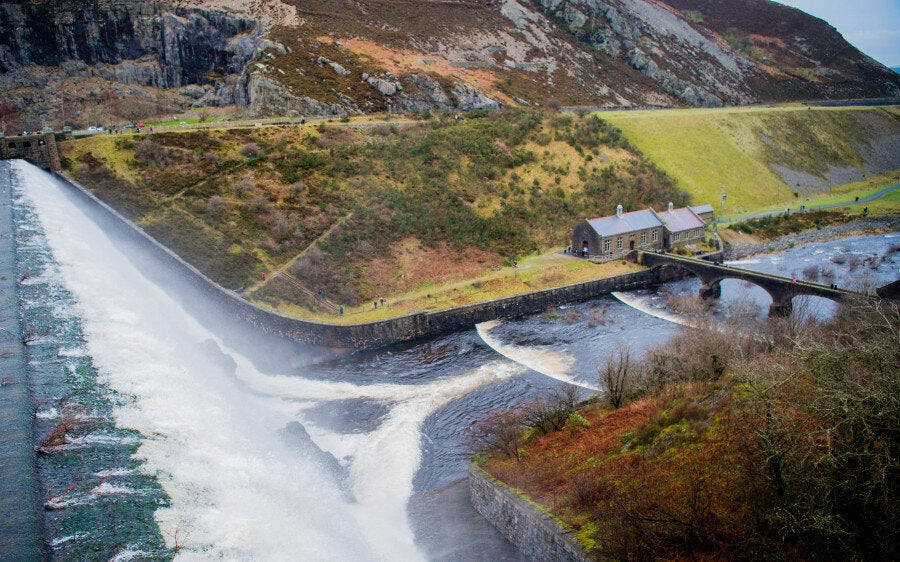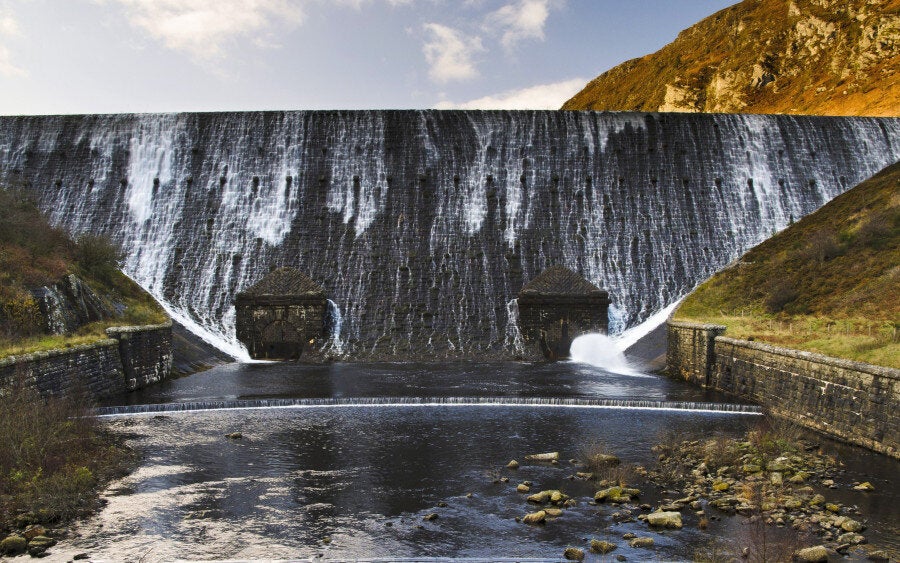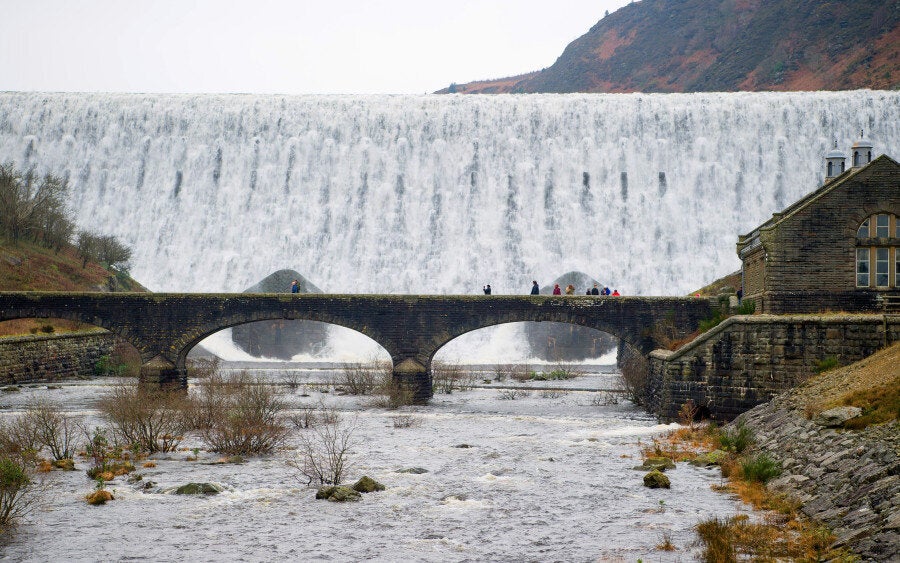 BEFORE: Elan Valley back in November 2012