The 18th century bridge at Tadcaster collapsed on Tuesday evening, prompting fears of further flooding and "risk to life" for the people in the North Yorkshire market town. Soldiers were drafted in as the storm-hit bridge began to buckle, battered by the rising waters of the River Wharfe. The Environment Agency instructed people in the ancient town to evacuate immediately.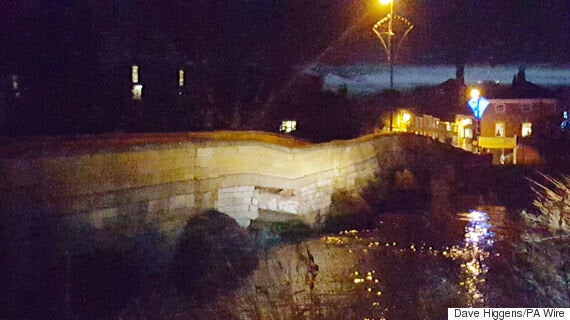 Tadcaster Bridge in near York collapses, following recent flooding
Around 5pm local time, huge lumps of masonry fell into the gushing torrent. A crowd gathered to witness the demise of the ageing structure, built around 1700. A strong smell of gas was reported following the collapse leaving emergency services wary of an explosion. A 200-metre exclusion zone was established, with soldiers deployed to carry out the evacuation.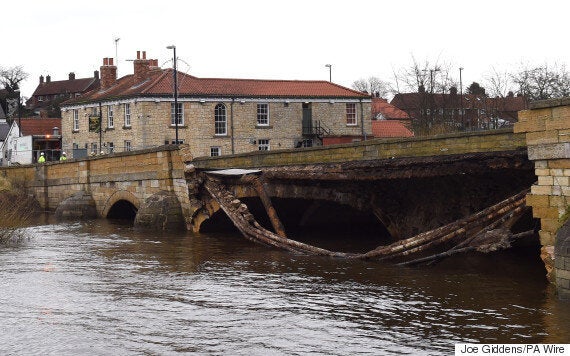 A view looking over the collapsed bridge over the River Wharfe that collapsed due to flooding
"This severe flood warning has been issued due to the structural failure of Tadcaster Bridge over the River Wharfe in Tadcaster," an Environment Agency spokesperson said. "Significant flooding is expected in the Tadcaster area. Those in this area are advised to evacuate immediately. The situation is serious and there is a significant risk to life. Please follow the advice of the emergency services and officials in the area."
Residents forced to flee their homes on either side of the bridge were taken to a rest centre in the local grammar school. The collapse came as Northern England prepares for a further beating from Storm Frank, which has hit the British Isles with torrential rain and gale-force winds.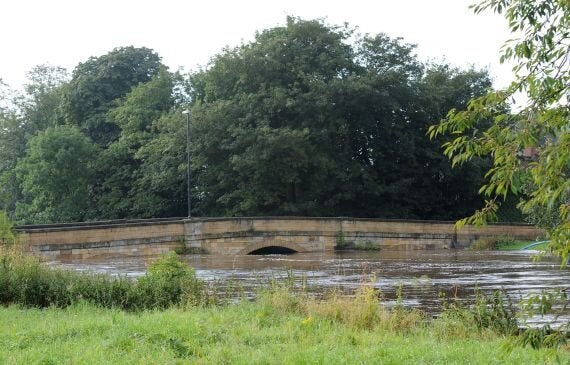 The bridge on Sunday, consumed by the rising waters
Heavy flooding in recent days has blighted Tadcaster, which sits 10 miles from York. The bridge had already been closed over fears it could give way.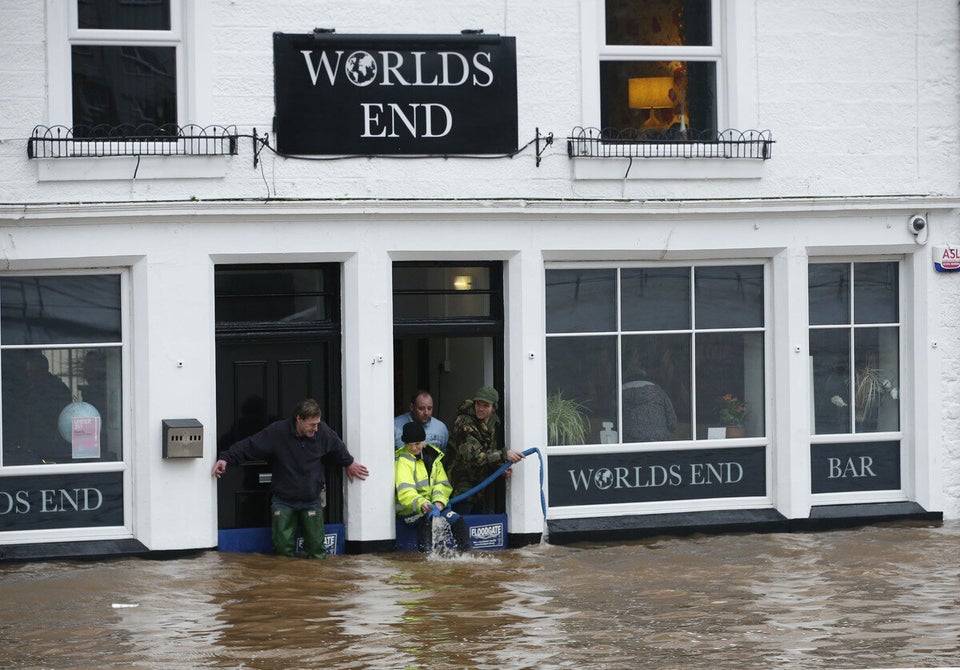 UK Flooding
Popular in the Community