Ever wondered what makeup advertisements would look like if they only used the actual product they were selling?
BuzzFeed have just made it a reality with their new video... "Maybe she's born with it, maybe it's Photoshop and a lot of other stuff."
A Photoshop whizz removed everything other than the beauty product advertised, like eyeliner, mascara, brow filler, lipstick, blush and flyaway hair product from Gwen Stefani's OPI nail polish ad, to show the 'reality' of beauty products.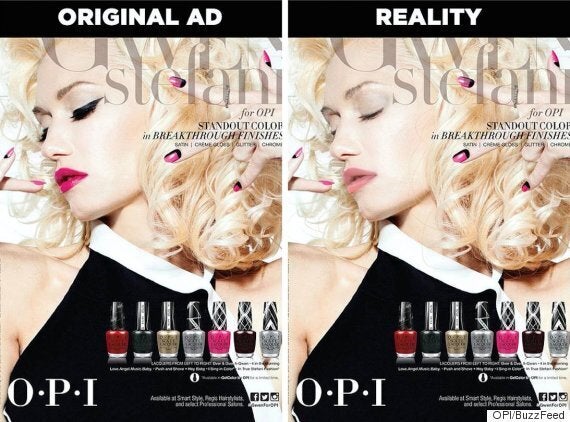 But, as HelloGiggles pointed out, what BuzzFeed seem to consider "extraneous product placement", are actually pretty essential to creating the image.
Stefani's bright lips and thick eyeliner complement the graphic black and pink design on her nails, while an eyeshadow ad with the mascara removed just looks like a half-finished makeup look.
What really needs addressing, is the use of Photoshop to create false impressions of the products' capabilities.
As one YouTube commenter said: "If you seriously believe that green eyeshadow will come out of a black eyeliner that's your problem." But implying a foundation can give you eerily pore-less skin (when, really, it has taken five hours of post-production) is much more misleading to consumers.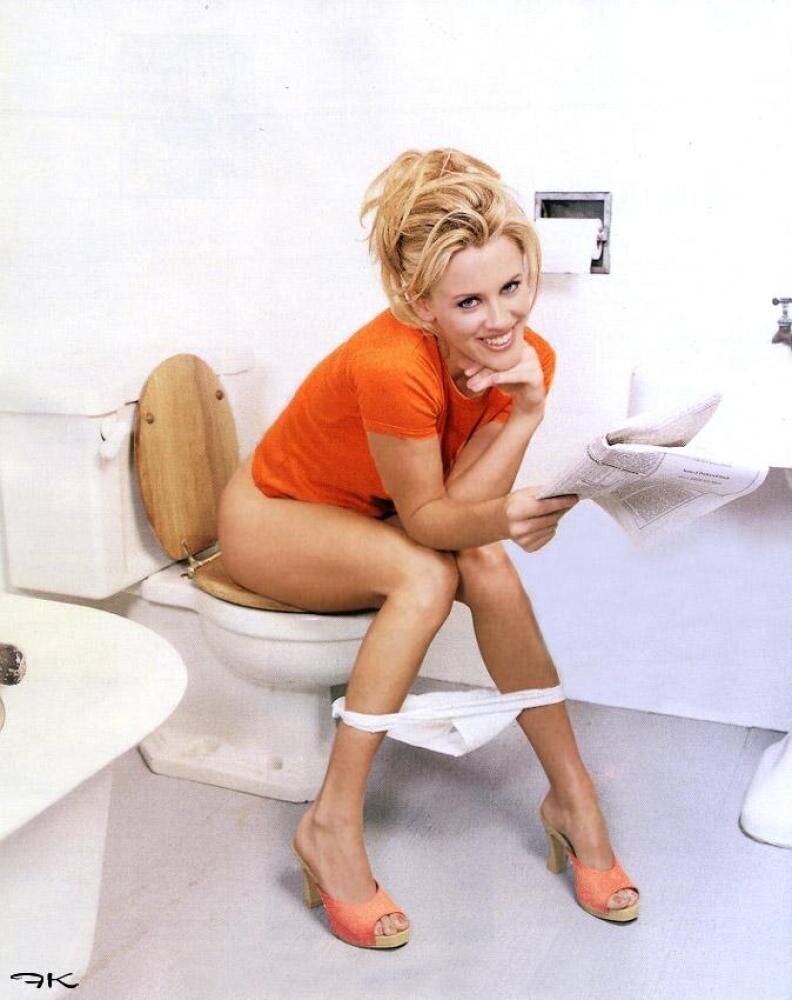 Most Memorable Celebrity Fashion And Beauty Ads (PHOTOS)
Popular in the Community