'EastEnders' have revealed new behind-the-scenes snaps, ahead of their New Year's Day double bill.
The new pictures reveal the lengths Danny Dyer and Matt Di Angelo went to during filming, and it's no wonder Danny was left needing some rest and relaxation after filming the stunts.
Story continues below the slideshow…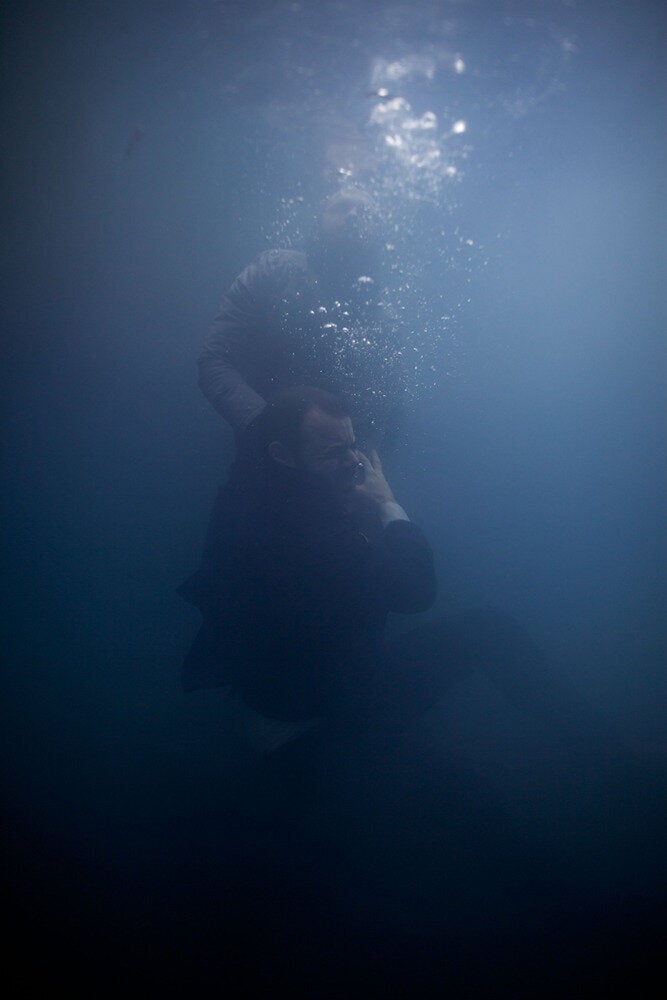 'EastEnders' Wedding Day Stunts
Mick and Linda's big day starts to go wrong when the groom realises that Dean has arrived and is in the middle of a huge fight with Linda.
When Dean flies into a fit of rage and pushes Shirley into the lake, Mick has no choice but to jump in after her, and an underwater tussle soon takes place - but will they both make it out alive?
Since the Carters arrived in Albert Square, they've been at the centre of a number of huge storylines, and this huge bust-up can be traced back to when Dean sexually assaulted Linda last year.
Watch 'EastEnders' on New Year's Day at 6.30pm and 8pm to see what happens next. Check out all the latest soap news and spoilers here.