Revelers on the banks of London's ancient River Thames welcomed in the New Year on Thursday, festivities mirrored in towns and cities around the UK. In the capital, a heavy police presence watched over the celebrations, with more than 3,000 officers, including specialist firearms personnel, on high alert.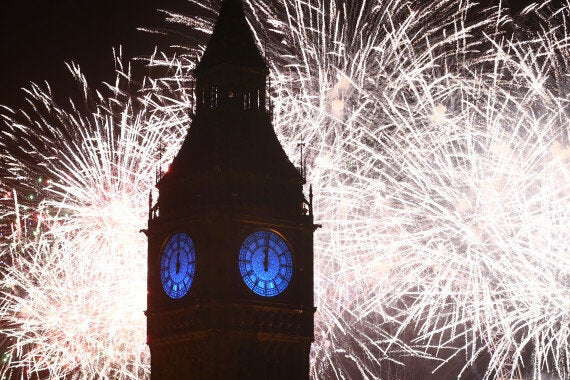 Fireworks light up the London skyline and Big Ben just after midnight on January 01, 2016 in London, England
Security for the event was tight in the wake of the Paris massacre in November. Despite intermittent rain, the celebrants witnessed more than 12,000 fireworks light up the London sky, crowds cheering throughout the 10-minute display.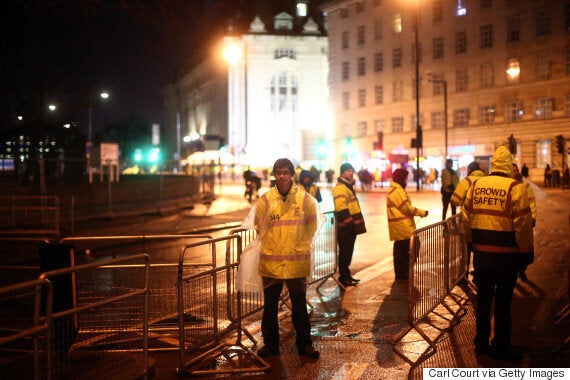 Security guards wait to check people arriving to watch the fireworks on December 31, 2015 in London, England
Other global cities to the east had already cheered in 2016, including Dubai, where festivities were marred by a huge blaze that engulfed the Luxury 'Address Hotel." In Moscow, the firework display was five minutes late, the crowd watching in silence at 12.05. The midnight display in Brussels was cancelled on Wednesday due to threats of an extremist attack.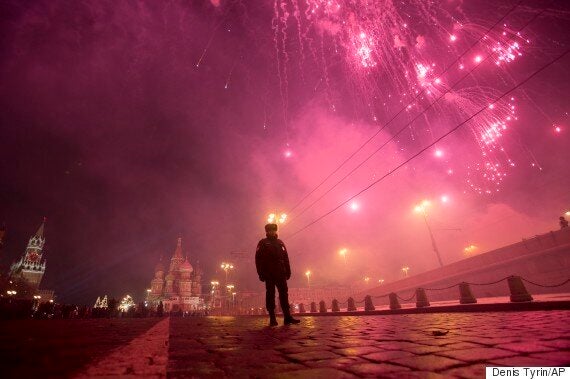 A police officers guard Red Square during the New Year celebration in Moscow, Russia, in Moscow, Russia, Friday, Jan. 1, 2016
In Munich, police warned of a "serious, imminent threat" of a terror attack late on Thursday, asking people to stay away from the city's two main train stations.
Speaking about the security operation in London, Metropolitan Police spokeswoman Superintendent Jo Edwards said: "We're mindful of what's going on in other cities and across the world, we're linked into the intelligence services, but there is no specific intelligence about the event in London tonight."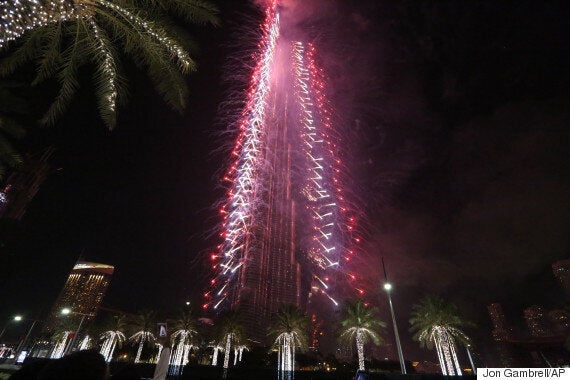 Fireworks illuminate the Burj Khalifa as a tower burns behind it, lower right of tower, in Dubai, United Arab Emirates on Friday, Jan. 1, 2016
"We have every confidence our policing plan is as good as it can be. We've been policing at the threat level of severe for some time now, we are very experienced in London policing large-scale events," she added.
"People who are in London tonight will probably see more police officers visible, including firearm officers, but that's been the case since those dreadful attacks in Paris. We want people to be reassured, not frightened by the number of police officers they may."
Below are pictures of celebrations from cities around the world: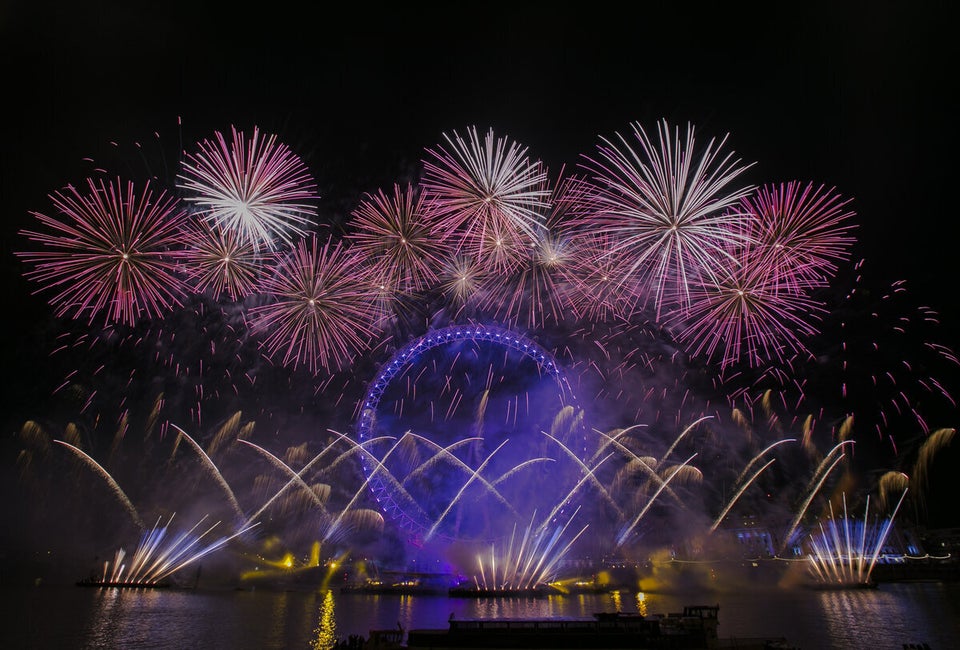 New Year's Eve Around The World 2016