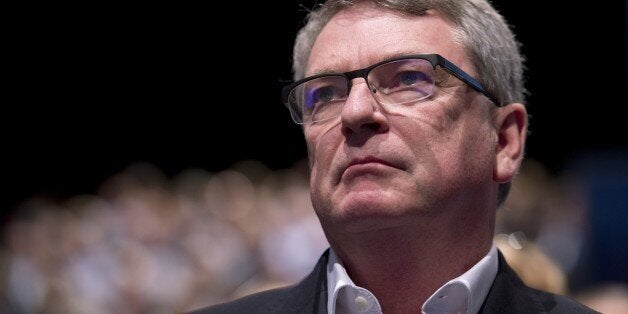 David Cameron has been been attacked for his decision to award Lynton Crosby, his general election campaign chief, a Knighthood in the New Year's honours list.
Conservative MP Mark Garnier said while he respected Crosby he understood why some people would be "upset" with the prime minister.
"He worked in a professional capacity for the Conservative party – he did an extraordinarily good job – but I can see that some people would be very upset given the fact that these awards are seen to be given for services to the community," Garnier told BBC Radio 4's Today programme.
He added: "I think in terms of this on a wider point, is it the right thing to give a knighthood to a political campaigner? I'm probably sympathetic with those people who think it is a bad idea."
Shadow home secretary Andy Burnham said the decision to make Crosby a knight of the realm was "outrageous" and showed that "the Tories think they can get away with whatever they like".
"It is a timely reminder that Labour must make it a New Year's resolution to stop facing inwards and expose them for what they are," he said.
Shadow chancellor John McDonnell also criticised Cameron for rewarding Crosby. "The main thing he is known for is introducing the concept of aggressive negative campaigning, or as Boris Johnson described it: 'the dead cat strategy' [which involves distracting the public from a politically difficult issue by creating shocking news]. Hardly worthy of honouring in this way if at all," he said.
Tory minister Matt Hancock has defended the decision, arguing Crosby had performed a "great public service" in his role as chief Conservative election strategist.
"Political service is part of public service. People who make a contribution to our democratic process make a public service," he said.
"Likewise, civil servants who work - possibly could be paid more in the private sector - but work for their country, that is a public service."
Other politicians awarded an honour included Labour's chief whip Rosie Winterton - who is rumoured to be facing the axe in Jeremy Corbyn's expected shadow cabinet reshuffle.
Ed Miliband congratulated his "very good friend" Winterton on her "extremely well-deserved honour".