The former 'X Factor' host will host the all-new BBC motoring show alongside former 'Top Gear' star The Stig on Saturday night's in the new year.
Billed as 'the ultimate relationship road test', each episode will see five couples go head to head as they take on a series of driving and quizzing challenges.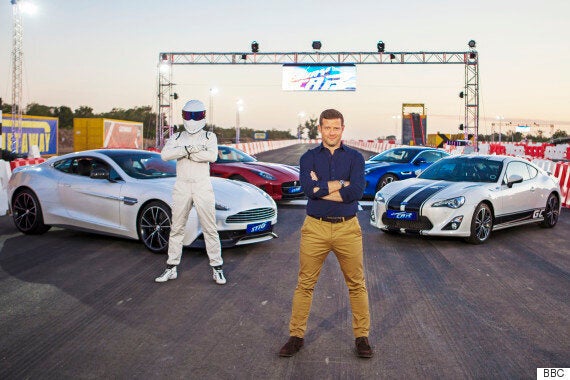 Dermot O'Leary and The Stig
Speaking about the new show, Dermot says: "This is a show that's really about relationships. We all think we are great drivers, but what tickled me most is seeing how people, who obviously love each other very much, speak to each other when they are behind the wheel of a car.
"It brings out the worst in all of us... but in a fun way. It's a warm show that will stretch a family's patience with those they love most in the world.
"I had a whale of a time doing the pilot and now can't wait to make the series."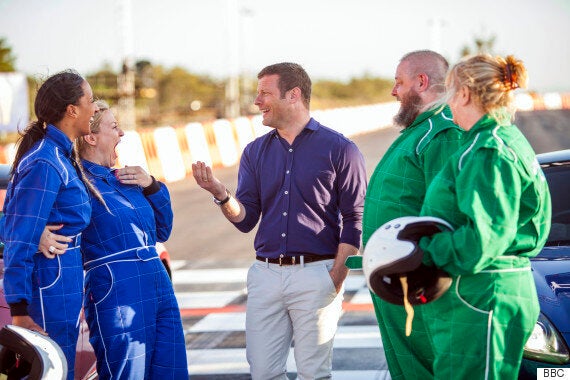 The couple's will be put to the test over four rounds that will test their driving skills, general knowledge and relationships.
One couple will reach the final round, The Getaway Chase, where they take on The Stig for a chance of winning £10,000.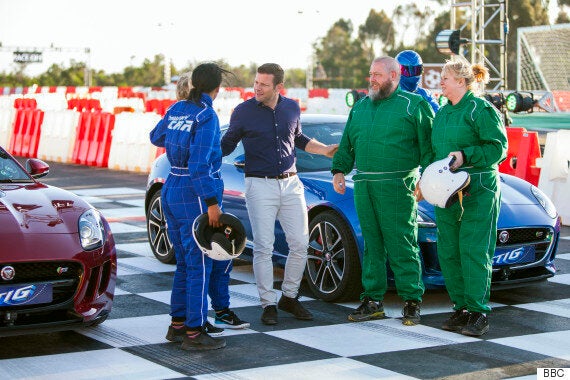 Charlotte Moore, Controller BBC One adds: "The Getaway Car is a really fun, new adrenaline charged entertainment show for BBC One. It's very exciting to welcome both Dermot O'Leary and The Stig to Saturday nights on BBC One."
Katie Taylor Controller, Entertainment and Events, BBC Production, says: "The Getaway Car is an ambitious and exciting Saturday night entertainment show that enhances the BBC's commitment to producing some of the most original entertainment formats around. With Dermot in the driving seat, I'm sure the BBC One audience will love it."
Find out what other great TV and films we've got to look forward to in the coming months below...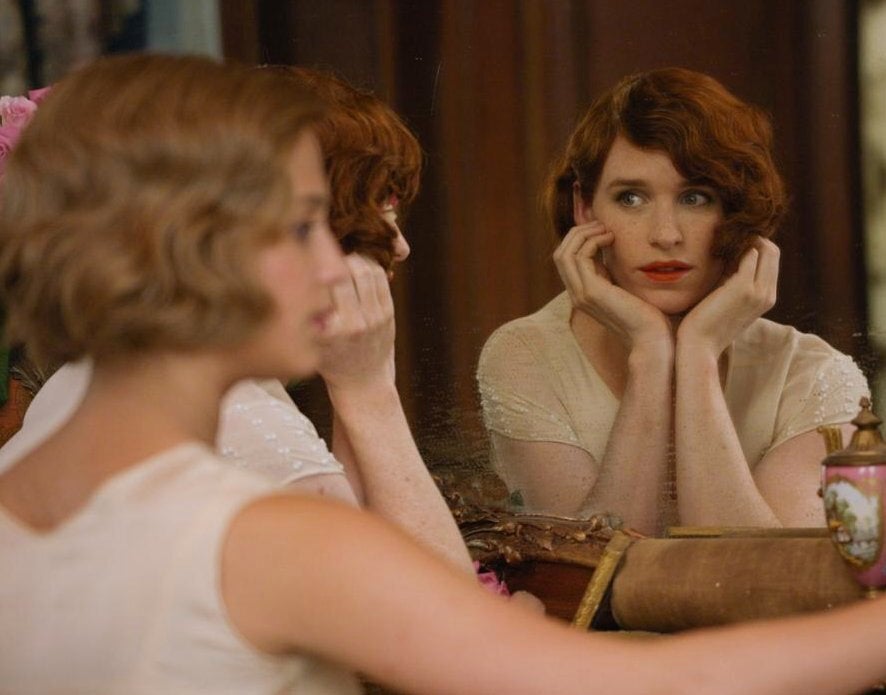 The Best Films And TV Shows Of 2016