The five-star, 63-floor Address Downton hotel had nearly 20 storeys engulfed in flames hours before the city's midnight fireworks display.
Briton Angus Viller had to carry his mother from the 15th floor when it caught fire.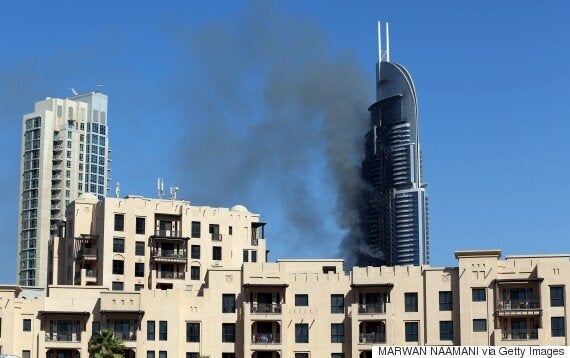 Mr Viller said he was preparing some glasses of champagne to watch the New Year fireworks from the balcony when his family noticed the blaze, The Press Association reported.
He told Sky News: "I got to the fire escape before the actual fire alarm had started going off, by which point there were already people running in the corridors, panicking essentially, and I ended up having to put somebody on my back who was in a wheelchair.
"It was basically absolute pandemonium."
Mr Viller added he had to strap his wheelchair-bound mother to his back as it was the only way of getting her out of the building.
"It was the classic thing where you would expect people to let women and children off first, but no, there was people shoving each other down the stairs and climbing over each other," he said.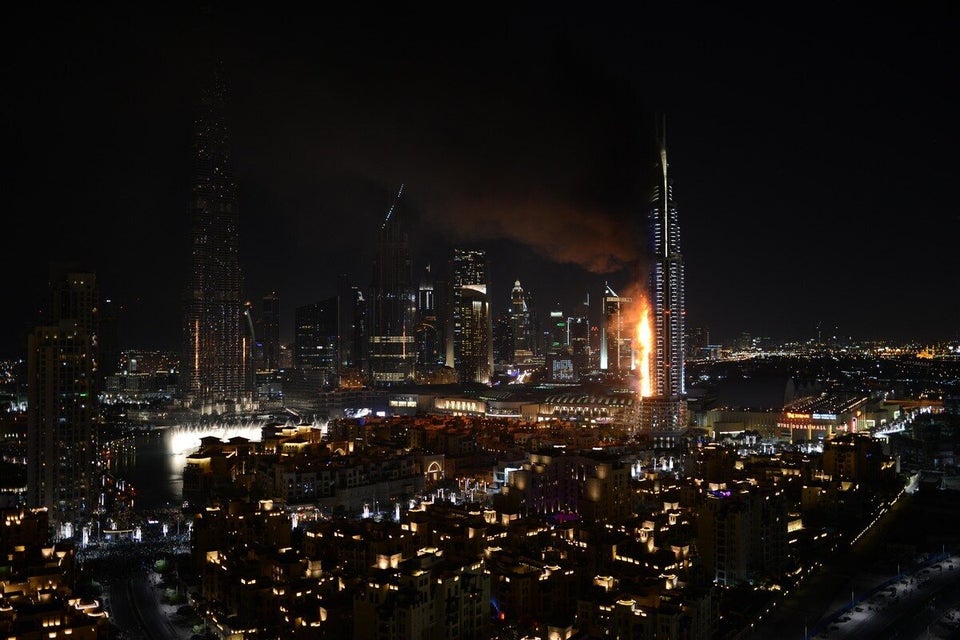 Dubai skyscraper fire, Jan. 1, 2016
Nearly an hour after the fire began at 9.30pm local time, some onlookers began to leave while others stood, pressed against crowd barricades, watching the blaze.
Among them was Chris Browne, who was visiting from London with her husband Stephen. They said they hoped no one was injured.
"It's pretty scary stuff," she said.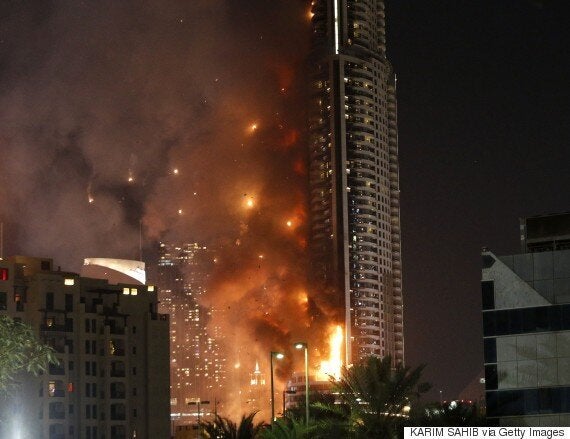 Standing nearby, Stuart O'Donnell, a British intensive care nurse who works in Dubai, said he was worried for those inside the building as it was in a prime location to watch the fireworks display.
"You feel sad for the people inside... It spread so quickly when it started," he said.
He and others in the crowd wondered what had started the blaze.
"I do feel suspicious when a fire breaks out on New Year's Eve," he said.
The five-star hotel is near the Burj Khalifa, the world's tallest building. At least one person suffered a heart attack from the smoke and over-crowding during evacuation, and 14 suffered minor injuries.
Organizers said the Burj Khalifa had been fitted with 400,000 LED lights and 1.6 tons of fireworks would be used in the display.
Burning debris rained down from The Address building as fire trucks raced to the scene. It was unclear what caused the fire, which ran up the 63-story building.
The Address has 626 luxury apartments and 196 hotel rooms, according to Skyscraper Center, which tracks skyscrapers.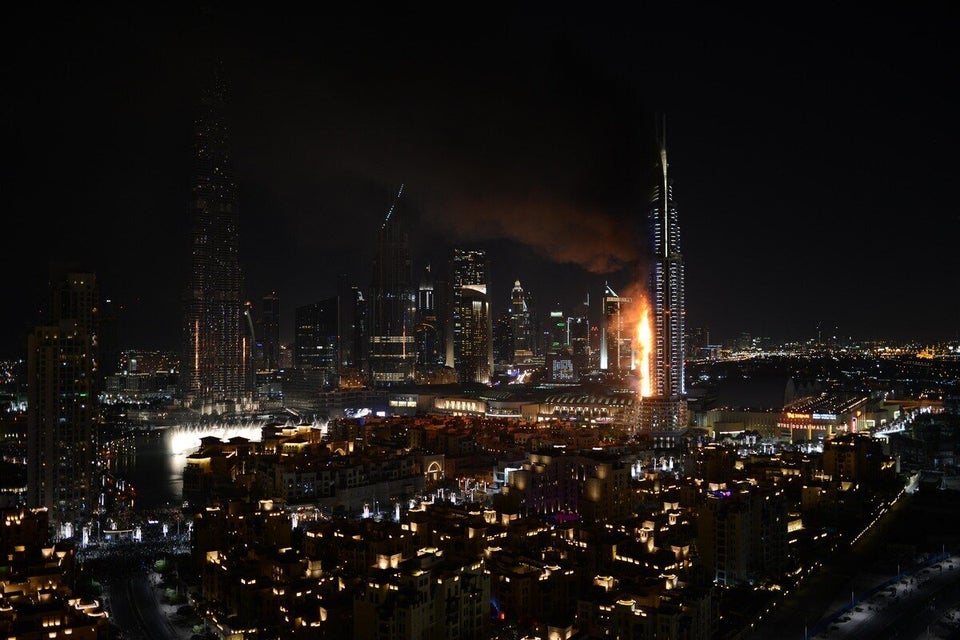 Dubai skyscraper fire