Chris Brown has denied allegations that he physically assaulted a Brazilian model.
The 'Turn Up The Music' singer's publicist has vehemently denied the accusations that he punched Liziana Gutierrez in the face, after she tried to take a photo with him during a party.
Chris Brown performing in Las Vegas
She said in a statement that the allegations were "unequivocally untrue" and a "complete fabrication", adding: "[She] was escorted out of the private after party at the Palms Casino Resort for being disruptive and out of control.
"Once she was in the hallway, while waiting for Chris Brown's security to bring out her phone, she had a total meltdown - throwing her purse to the ground and claiming that she 'could buy everyone in the hotel' - as witnessed by numerous people waiting to get into the party.
"The Palms Casino Resort security also saw her wild behaviour via hotel security cameras and immediately came up to the hallway to escort her out of the hotel."
The alleged incident is said to have taken place during a New Year's Eve party at a Las Vegas hotel, with police confirming that they are starting an investigation.
Chris has now responded to the allegations himself on his Instagram page, claiming that he'll "sue" those who make false and defamatory accusations about him in the press.
In the caption of a selfie, he wrote: "Keeping my circle small in 2016! I'm done taking the care of grown ass men.
"And I'm going to be hella rich after all the lawsuits I file from these crazy individuals who keep lying on my name. Happy NEW YEAR! Time for some of us to grow the fuck up!"
He also posted a now-deleted video, addressing the accusations, suggesting that Liziana was "too ugly" to get into the party where he was seeing in the New Year.
Chris Brown's probation for an attack on his then-girlfriend, Rihanna, came to an end last year, after physically assaulting her as they made their way to the Grammys in 2009.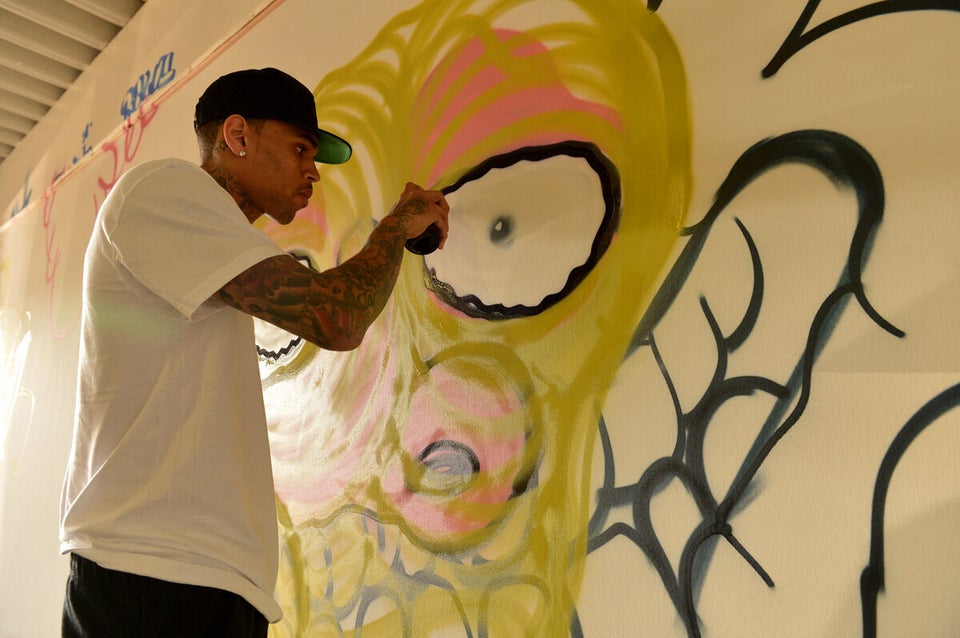 Chris Brown's Street Art