Just as Colin Firth tickled the fancy of many a viewer of 'Pride and Prejudice' back in the day, so another brooding hero has emerged from BBC epic 'War and Peace' - with much of the Twitter chat around last night's debut concerning Mr James Norton.
Already established as one of the brightest young stars of the last couple of years with his roles in 'Happy Valley' and 'Grantchester', James has now collected the baton from the likes of 'Poldark's Aidan Turner and Richard Madden in last year's 'Lady Chatterley's Lover' for the title of period hottie.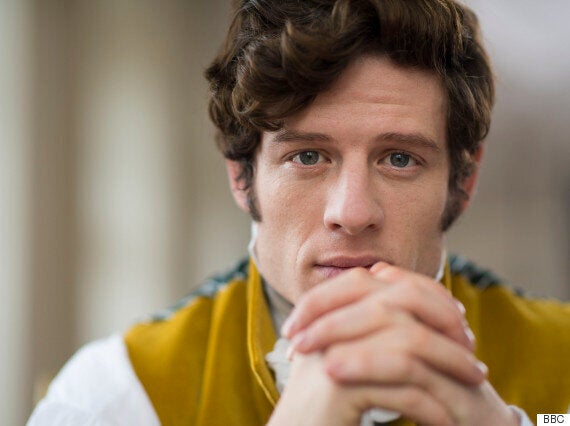 James Norton's brooding role of Prince Andrei in 'War and Peace' has earned him a whole new catalogue of fans
Andrew Davies' BBC adaptation of the Russian classic kicked off last night and, amid the epic scenes of battle and ballrooms, much of the chatter was soon for the smouldering redhead, who plays the complex Prince Andrei, a man left cold by his own wife but bubbling hot under his starched collar for the prospect of war and, before too long we hope, the figure of Natasha Rostova, played by 'Downton' star Lily James...
James has revealed that he was directed to look suitably brooding for his role of Prince Andrei Bolkonsky in the drama, which takes place during the French invasion of Russia at the beginning of the 19th century, and is built around five different families.
"I was told 'Stop smiling' over and over again," says James. "He is a bit brooding, there is so much stuff going on in Andrei. There are these long passages where Andrei is in a carriage, looking at an oak tree, pages and pages of conflict and very existential, deep thought."
James revealed that, during production, he received reactions of horror and shock from Russians that he was attempting to take on one of their great literary characters.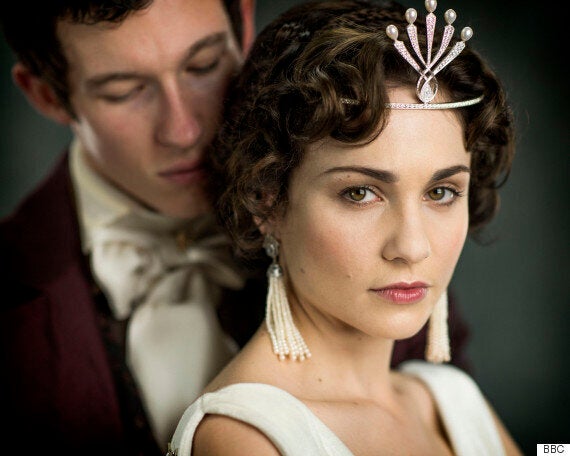 Tuppence Middleton and Callum Turner play over-fond siblings Helene and Anatole Kuragin
"They were really excited we were there, but I did have one encounter with a Russian… he asked how old I was, I said 30, he said good age, no man under 40 has ever taken him on, because the circles of contemplation are so complex."
... which is all very interesting, we're sure, but, for many of James' growing numbers of fans, it's all about the brooding looks and the white breeches.
Screenwriter Andrew Davies had already assured viewers that James was set to be the Russian Mr Darcy, and admitted he happily sexed up other elements of the original tome as well, highlighting the incestuous relationship between siblings Helene and Anatole Kuragin, played by Callum Turner and Tuppence Middleton.
"It's subtly referenced in the book," he chuckled in explanation. "I left out all the editorializing and the moralizing and the philosophizing. I had to incorporate that somehow into the drama. It's a lovely story with great characters."
'War and Peace' continues on BBC One, and you can catch Episode 1 on BBCiPlayer.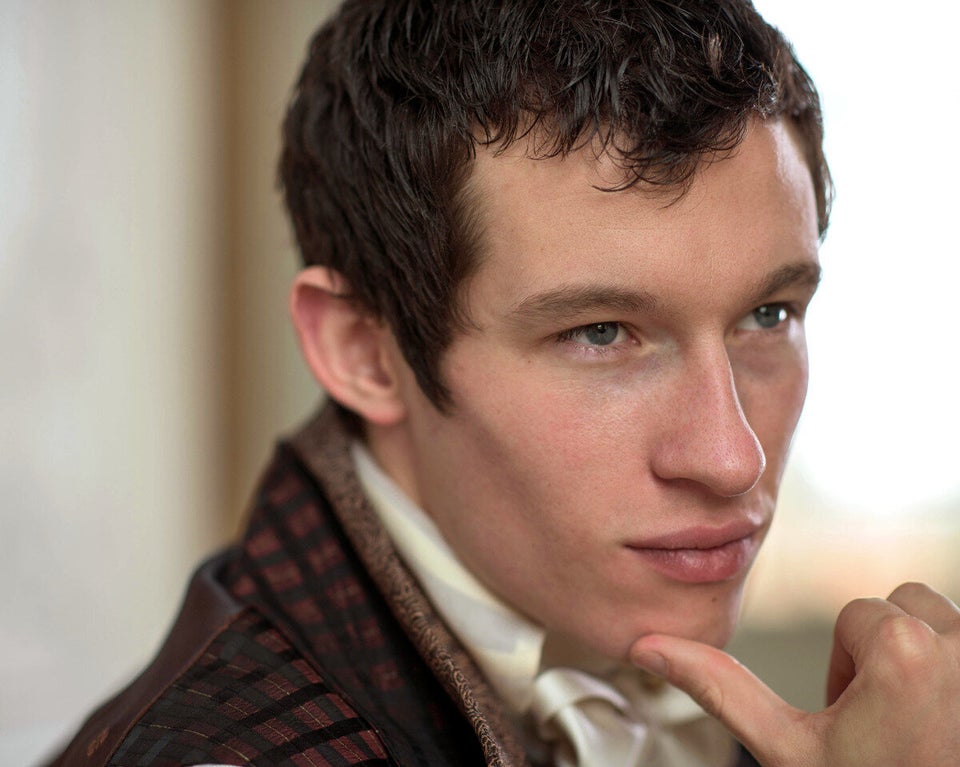 BBC's War and Peace