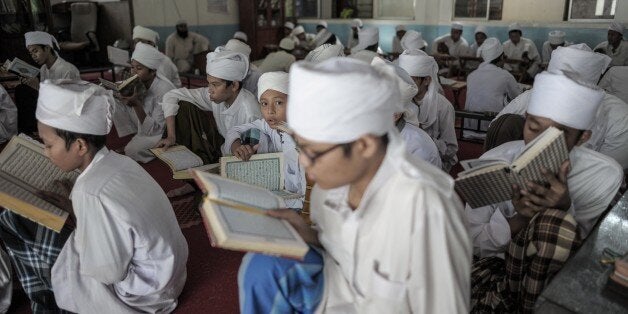 Malaysian students are to be educated on the the dangers of the Islamic State as they are "easily influenced" by terrorist ideology, according to local reports.
The news comes after a report which claimed that ISIS militants were targeting Malaysian students at higher education institutes, and encouraging them to join the jihadi organisation.
Special Branch Counter-Terrorism Division principal assistant director Senior Assistant Commissioner Datuk Ayob Khan Mydin Pitchay told the New Straits Times that police were seeking to target students in the hope that an intervention might stop the rising number of young Malays joining ISIS, and those that try to re enter the country.
"We are worried that they may bring back the ideologies and become a threat to the public here", he told the paper.
The Malaysian Insider reported that Ayob told family and friends of young people to look out for signs of radicalisation. They included showing an interest in Islamic State, and spending an increased amount of time on social networking sites.
The new and increased role of the Malaysian police and Education Ministry comes months after the UK government issued its own guidelines to schools. The government's "Prevent Strategy" gave similar advice about how to spot a radicalised individual, including downloading suspicious material, or being distant with family and friends.
Government data given to Foreign Policy shows that since 2013, more than 122 individuals have been arrested either leaving Malaysia to join Islamic State, or seeking to return to the country after joining the fundamentalist group.
In November of last year, the Pew Research Centre conducted a poll of Malaysian Muslims, and found that 12% of them had "favourable" views of Islamic State. This is more than the population of Gaza (5%), which is ruled by Islamist group Hamas, the Muslim population of Burkina Faso (9%), and the Sunni population of Lebanon (1%).
Related