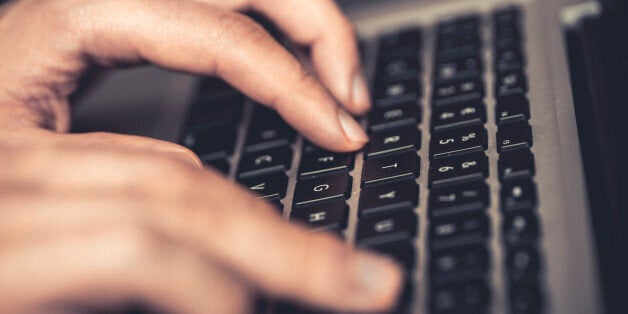 More than 1,000 students skipped school after a death threat to "kill as many people as possible" on Monday was posted on social media.
The anonymous threats, which were posted on Facebook, said there would be a shooting at Montgomery High School in Blackpool as revenge for bullying which had taken place in the school.
The social media user said the attack would be carried out on Monday, adding: "Nobody talks to me or notices me except when they're calling me a nerd and pushing me around.
"You think it's a joke? You'll see bullets, bodies, and blood."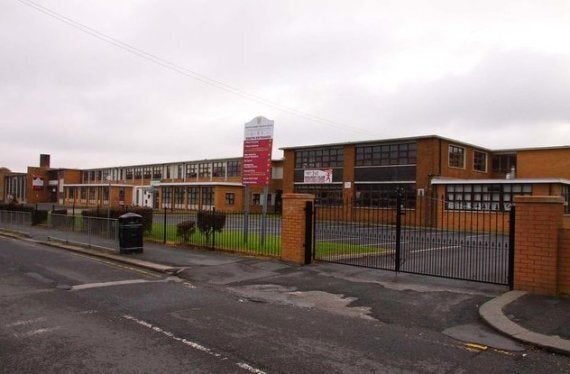 Montgomery High School in Bispham
The posts, which praised the Sandy Hook Elementary School gunman, who killed 26 people during a rampage, also said: "On Monday, the bullies will be sorry when I go into school with a gun. I'll kill as many people as possible."
Just 260 students turned up out of the school's 1,375 pupils, despite police guarding the high school.
One parent told the BBC: "I haven't sent my son and daughter. They are very scared, to be honest. They are both aged 15 and in their GCSE year so it is a big decision to take. I have read the posts on Facebook and they are pretty dark.
"The police say there is no credible threat but we have no guarantee."
School principal Tony Nicholson said: "One wonderful thing that just shows the commitment [of the staff] is that I have got 100% staff attendance - it is a large school [and] every single staff member was here early."
Nicholson said there was no "credible threat" - a statement echoed by Lancashire Police.
"That's been repeated throughout the whole course of the week," he added. "The police are here in a reassuring capacity and in significant numbers."
A spokesman for Lancashire Police said: "We are aware of the posts on social media and are investigating the source and content of these messages.
"There is nothing to suggest these messages pose a credible threat.
"There will be a visible police presence when term begins on Monday.
"Our inquiries to identify who is responsible for posting these messages remain ongoing."