The five things you need to know on Monday, January 4, 2016…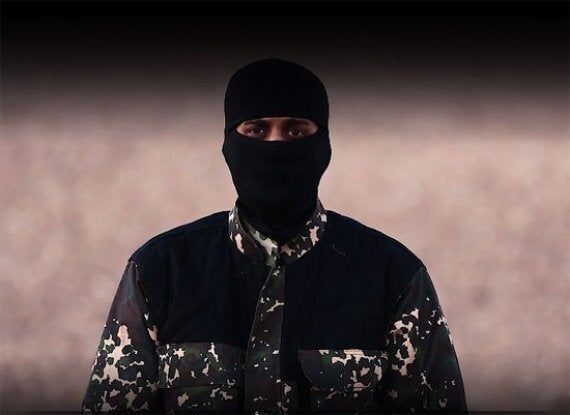 UK spooks are urgently trying to identify a man and young child with British accents in the latest sick video from so-called Islamic State. The 'Brit' has a dedicated message for David Cameron and threatens terror attacks on UK soil.
In that the story is on many newspaper front pages, ISIL have the propaganda victory they sought, though it's hard to ignore such footage when it explicitly references the Prime Minister. The Sun is the only paper to put an unpixellated photo of the young boy in its splash, dubbing him 'Jihadi Junior', though it makes clear the claims are unverified. The adult in the vid clearly wants the same notoreity as 'Jihadi John', but at least we've been spared any 'Jihadi Paul/George/Ringo' speculation (don't forget the name stemmed from claims four British jihadis were once apparently dubbed 'the Beatles' by some hostages).
The video's execution of five men alleged to be British 'spies' is seen as evidence of the intense pressure ISIL is now under. But it's Saudi Arabia's own executions that merit the front page of the Independent, after 47 prisoners - including a prominent Shia cleric - were beheaded. Paddy Ashdown tells the paper the prospect of a wider Sunni-Shia conflict poses a far greater danger than ISIL.
The Indy also has a line from Shadow justice minister Andy Slaughter urging the end of the 'judicial cooperation' between MoJ and the Saudis (which continues despite the £6m prison contract cancelled by Gove). FCO minister Tobias Ellwood was 'deeply disturbed' by the mass beheadings and the breaking of diplomatic relations between Iran and Riyadh, but Philip Hammond's policy of 'quiet engagement' with the Saudis seems to get the backing of Ming Campbell.
The Guardian has an exclusive on the mysterious disappearance of the Commons Committee on Arms Export Controls, which under Tory veteran Sir John Stanley had done excellent work. Is it a deliberate nobbling or more cock-up than conspiracy?
2) COSTUME CHANGE FOR MR BENN?
All the talk of a 'revenge reshuffle' certainly ramped up over the Christmas break, with two successive Sundays (including Tom McTague at the Indy on Sunday making his impressive mark) full of chatter about demotion for Hilary Benn. But how much has the chatter come from Jeremy Corbyn himself and how much from those around him?
During my own interview with the Labour leader just before the break, he was supremely relaxed. But the one moment he showed a real flash of steel was on the topic of the Syria vote. "What I was appalled by was the end of that debate, with mainly Conservative MPs waving their order papers around, clapping and cheering…We were voting to send bombers in to bomb targets, putting servicemen and women at risk, civilians at risk, you can't cheer when you're going to war. That is 1914 Jingoism, that is past." That this was a reference to Benn's speech was all too clear.
The real issue now is how far Corbyn's desire for 'genuine debate' on policy extends to his Shadow Cabinet. Benn has been among those arguing that debate is a good thing, while Michael Dugher made plain yesterday on Pienaar that a 'revenge reshuffle' could reduce the Shad Cab to a 'politburo' of about seven MPs. But some Corbyn supporters agree with Jon Cruddas that you have to have a unified message on big issues like foreign policy.
The Times reports that a job-swap for Benn and Shadow Home Secretary Andy Burnham has been discussed. I'm told that Benn hasn't directly discussed this, though it is seen as an elegant solution to the problem of keeping him without demoting him. However, as the FT reports, those close to the leader are already dismissing the idea of a job swap.
The reshuffle could be more limited than some speculation suggested, not least as Angela Eagle could be sorely tempted to quit if her sister Maria is axed from Defence. The threat to Rosie Winterton seems to have receded. And the FT has an intriguing line that John McDonnell has been counselling that Eagle is not humiliated in any reshuffle.
Pat McFadden, a veteran of the Blair and Brown years and Benn's deputy in Shadow Foreign, suspected the speculation had been 'overbriefed' while Corbyn was on holiday. But he had a telling line on Radio 4's Westminster Hour last night, warning that for the Leader there was 'a danger for him' in taking revenge over a one-line whip on a free vote on Syria. Major sackings would be 'divisive' and 'that's a risk for him'. Let's see who wins the battle for Jeremy's ear.
David Cameron knows that this political year will be dominated by his EU renegotiation (on which note, Polish Foreign Minister Witold Waszczykowski has told Reuters "Britain could offer something to Poland in terms of international security," in return for benefits reform). But as well as being the man who resolved the Tory war over Europe, the PM also wants to his legacy to include bread and butter issues like housing.
Today, Cameron has announced that the government is to step in and directly commission thousands of new affordable homes on publicly-owned land. Communities Secretary Greg Clark wants to use the the little platoons of smaller housebuilders who can get new homes built at a faster rate. The No.10 line is this is the most radical intervention since Thatcher and Heseltine started Docklands. But Labour's John Healey detects yet more 'spin' and says it proves ministers are worried about the stubbornly low housebuilding rate.
And the 13,000 new homes due to be started on four sites outside London are a mere pin-prick in the million the Government wants by 2020. Clark pointed out on the Today prog that the Chancellor has also unveiled plans for 100,000 homes for affordable rent. And when asked if he'd hit the building target by the end of the Parliament, replied 'Oh yes, absolutely'.
BECAUSE YOU'VE READ THIS FAR…
Simon Danczuk's private life is certainly what Sir Humphrey Appleby would call 'colourful'. In his interview to the Sun yesterday, the suspended Labour MP for Rochdale said his alcohol problem had led him to text a 17-year-old about 'spanking', and admitted younger women were his 'Achilles heel'. His most recent girlfriend Claire Hamilton dumped him and even claimed he "was in no hurry to get back to Rochdale to deal with the flood crisis". (On the Today prog Hamilton said his drinking problem was making him 'an ineffective MP').
But he's also come out fighting, threatening legal action after first wife Sonia Rossington accused him in the Mail on Sunday of being a 'sexual predator' and suggested her teenage children wanted to change their surnames because of the recent embarrassment.
The bigger issue is the Labour NEC investigation into his conduct. The Sunday Times reported a source saying the party was preparing to expel him permanently, over claims he abused his position by making sexual references to someone who had asked him for work in his constituency office. A friend of Danczuk's told me over the break that the whole suspension from the whip was 'a bit harsh'.
And today the Telegraph's Chris Hope has a new Danczuk letter to the NEC demanding that Ken Livingstone have no involvement in the case. Livingstone lashed out last week, saying the allegations against the Rochdale MP were 'very disturbing' and linking them to his child abuse campaigns. "I know I have been silly and I have said I am extremely sorry but I am not going to be dragged through a kangaroo court so my enemies can exact revenge. I would expect to be treated the same as any other MP," Danczuk says.
This afternoon we will get the latest update on the junior doctors' strike. The Guardian reports than No 10 and the Treasury have signed off new proposals on pay and contract terms, and suggests the deal will be put by the Department of Health and NHS Employers to the BMA today.
But if the doctors decide to reject the offer, the BMA could announce industrial action taking place from as early as next week. The dates are important here, not least to the Government's attempts to stall things long enough to require a new ballot for action. The current mandate for strike action expires on January 13, and Government insiders have told MPs another ballot would have to be carried out if negotiations continue beyond that date.
The junior docs show no sign of wobbling yet though. The Indy quotes one saying they are "in it for the long haul". "This is not a plan for just one day next week, but for a period of industrial action lasting for months. It will last into the summer and, if necessary, throughout the year." Labour, which has stayed out of the row, could be put in a difficult position if doctors actually do strike.
If you're reading this on the web, sign-up HERE to get the WaughZone delivered to your inbox.
Got something you want to share? Please send any stories/tips/quotes/pix/plugs/gossip to Paul Waugh (paul.waugh@huffingtonpost.com), Ned Simons (ned.simons@huffingtonpost.com), Graeme Demianyk (graeme.demianyk@huffingtonpost.com) and Owen Bennett